Our second series in our Workshop Series was held last night, February 22nd, in Lydon Library Room 110. From 5:30-7:30PM. The focus on this workshop was Assessing Opportunities and Value Propositions. Students learned more about assessing the opportunities related to their project, as well as their project's value, all while enjoying some yummy baked potatoes!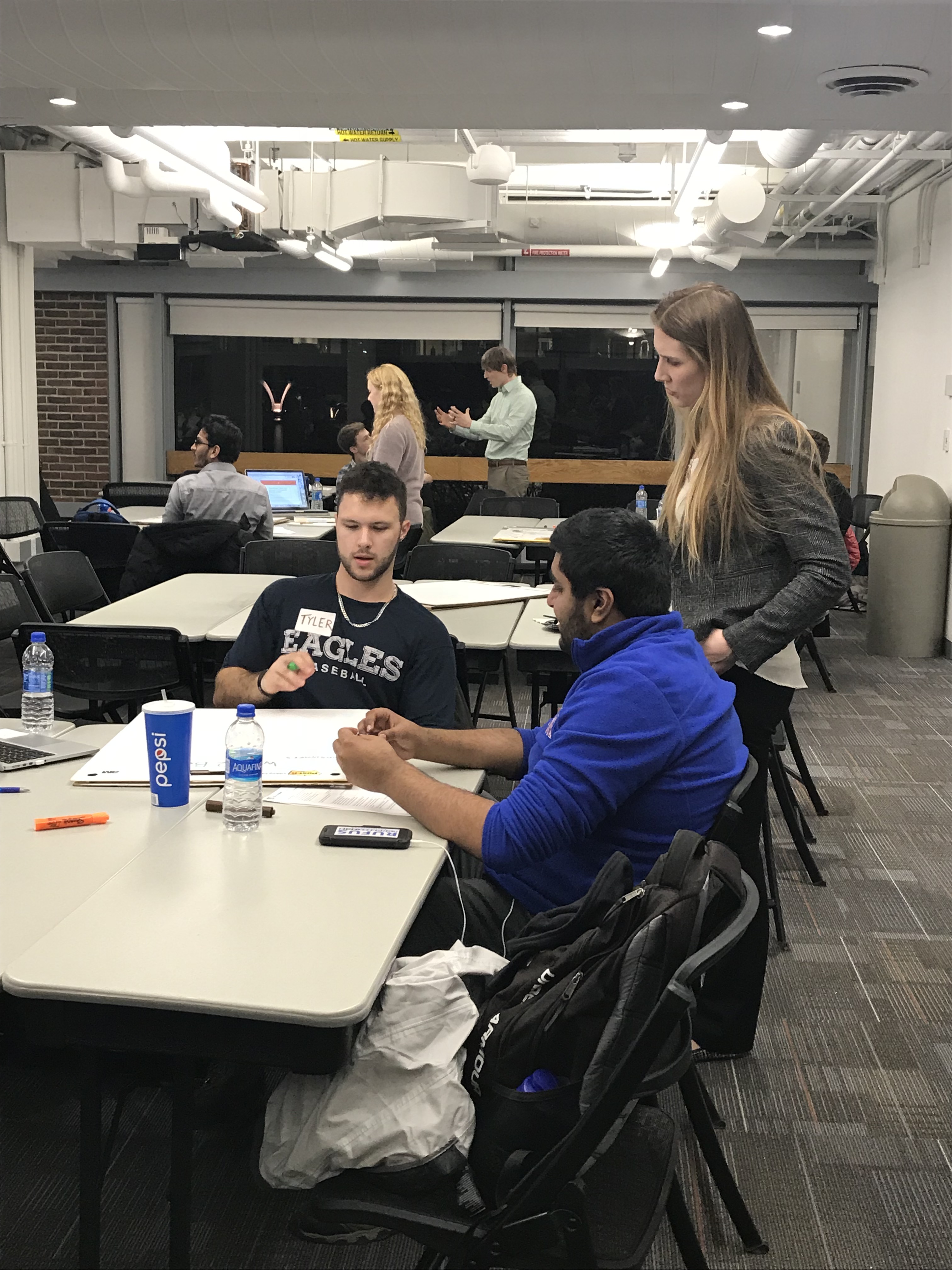 The workshop was led by Faculty Fellows Brent Shell, Zuckerberg College of Health Sciences, and Neil Shortland, FAHSS. Their presentations were filled with fun and kept us laughing! Brent presented on the opportunities surrounding each teams problem, while Neil tackled the value on each project. They each gave very unique perspectives.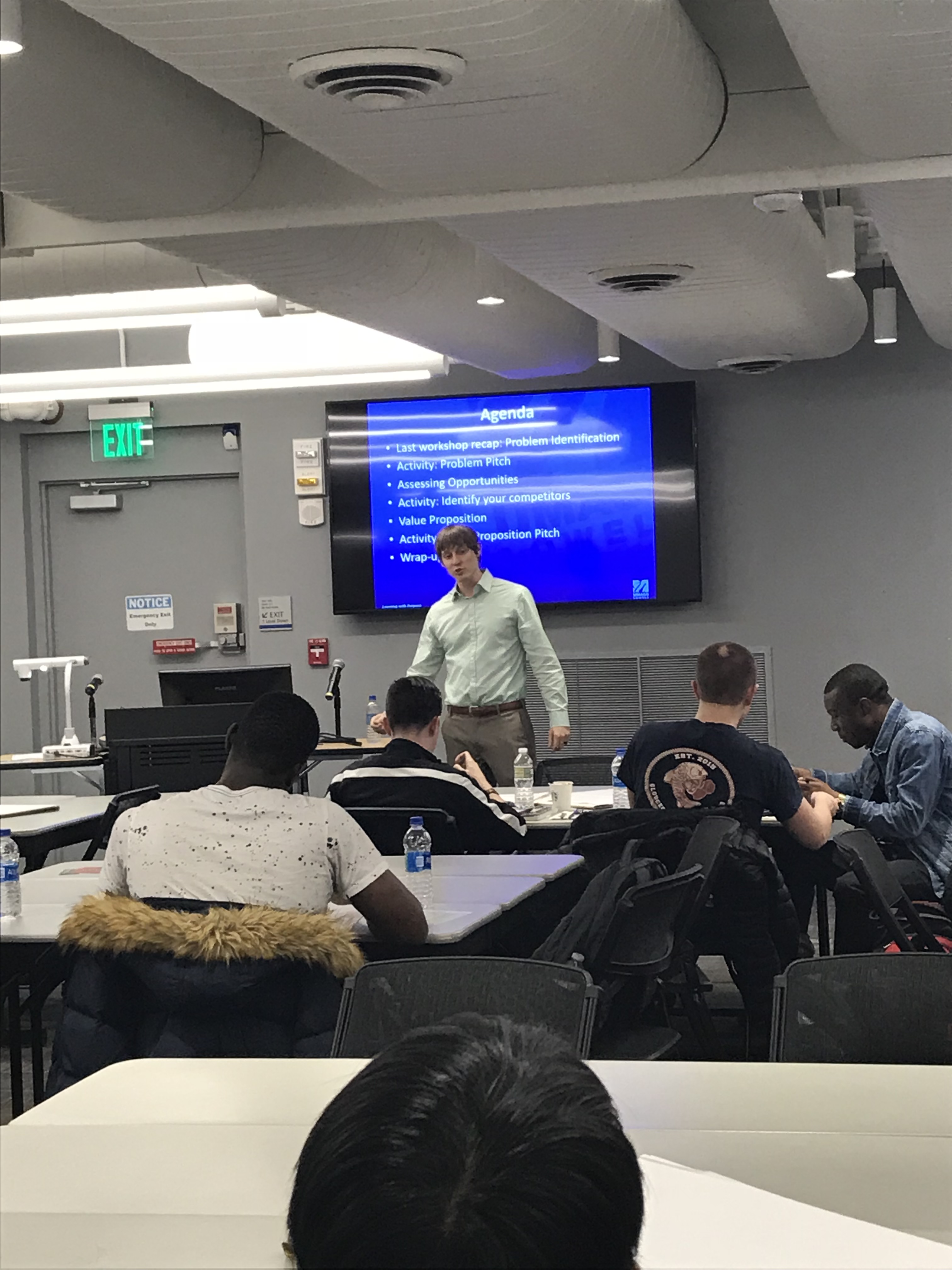 Students then went one by one giving examples of aspects of their project, such as target markets, and establishing a need in solving their problem. They really sold their problems and the need for a solution.
We had a lot of fun with this workshop, and we hope you can make it to the others next week:
Developing Business Models- Feb. 26th, 5:30-7:30PM
Delivering Your Rocket Pitch- Feb. 28th, 5:30-7:30PM
See you there!