"How can I get my people to be just as passionate as I am?" If every manager actively tried to think this way, the world would be a much different place. Chester Elton, a motivational speaker and author, writes and speaks about how to promote a strong and positive culture in the workplace through thought processes like this one.
DifferenceMaker LLC students were fortunate enough to attend last night's Young Professionals of Lowell event that featured Elton as the keynote speaker. Elton inspired students and other audience members by engaging them with interactive prompts and questions with rewards such as carrot stuffed animals, wristbands, and a copy of his new book, All In. Elton explained to the crowd how being active in creating a thoughtful, positive, and fun environment in the workplace can make a difference to the overall happiness and productivity of employees.
The most inspiring aspect of Elton's presentation was how clear it was that he applies these theories and beliefs toward his own life. Upon doing so, Elton's success in his professional and personal life is due largely to his positive mental attitude and the supportive culture he creates amongst himself and his network of friends, family, coworkers, etc. He is living proof that attitude toward yourself and those around you truly makes a difference in quality of life, the culture of the workplace, and the likelihood of reaching goals and maintaining success.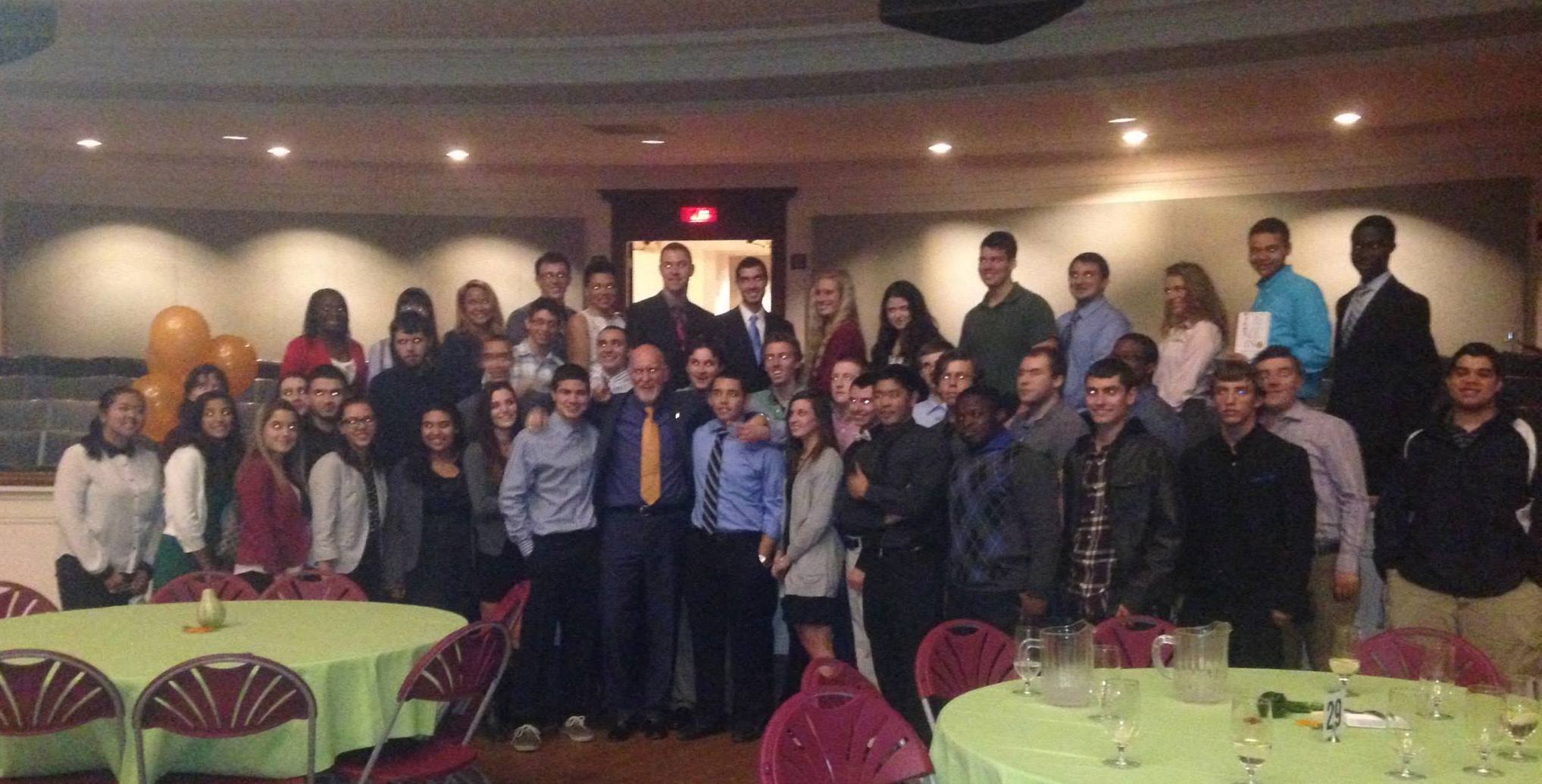 Here, Elton posed with DifferenceMaker LLC students, MSB LLC students, and Honors LLC students at the Lowell Memorial Auditorium.
To see photos from the event, and to stay in tune with future DifferenceMaker events, follow us on Twitter, Facebook, and Instagram @DifferenceMakerUML.