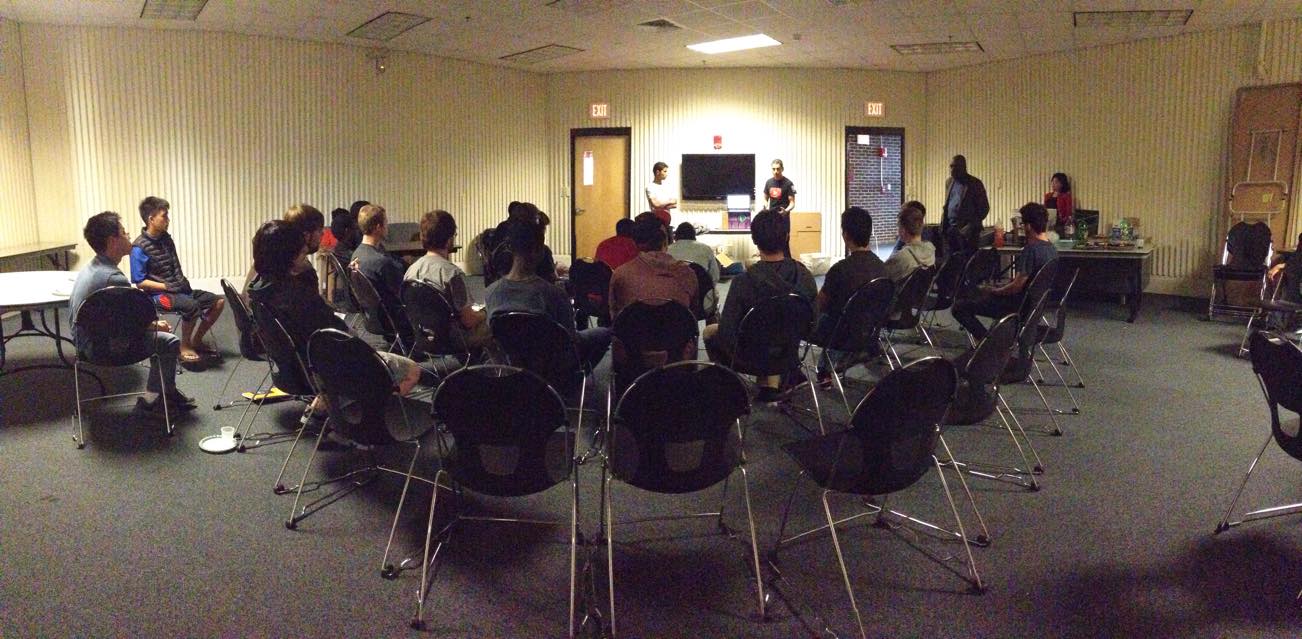 Last night the second DifferenceMaker LLC event was held on the third floor of Fox Hall. DifferenceMaker LLC students, faculty, and team, Hive, met to discuss how to get involved in the Program, and the benefits of doing so.
Hive, previously named Notoja, was the team that presented at the event. The team created a school enrichment collaboration application, which provides modules for student note-taking, book trading, and discussion groups. They won second place in Innovative Technology at the 2013 Idea Challenge.
Hive presented their pitch to the LLC students and explained how the DifferenceMaker Program has helped them reach their goals as entrepreneurs. They then left room for questions and discussion. Many of the questions that followed were from the LLC students who were wondering how challenging being a DifferenceMaker is. They asked about time commitment, idea generation, team building, and potential for success.
Overall, both Hive and the LLC students benefited from the evening through networking and the in depth discussion of the Program.
Tonight is the next DifferenceMaker LLC event at the 9th Annual Business Leadership Forum hosted by the Young Professionals of Greater Lowell. The event will take place at the Lowell Memorial Auditorium from 5:30 to 8:00pm. The keynote speaker for the event is Chester Elton who is an author, motivational speaker, trainer, and employee engagement expert. To learn more about the event contact Project Manager, Ha Pho at Ha_Pho@uml.edu or connect with us through social media, as listed below.
To see photos from the event, and to stay in tune with future DifferenceMaker events, follow us on Twitter, Facebook, and Instagram @DifferenceMakerUML.