On Wednesday, April 15th, the 2015 Idea Challenge event was held in Moloney Hall at University Crossing. Ten teams pitched to win a portion of $35,000 and preliminary teams who didn't make it to finals stood by their posters to share their ideas for the chance to win Fan Favorite. Thank you to all of our sponsors, judges, participants, and attendees. Below are the 2015 Idea Challenge winners!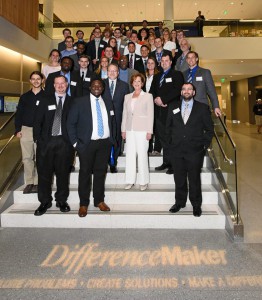 Campus-Wide DifferenceMaker
Hydraulic Walker – $5,000: A walker that utilizes hydraulics, allowing for the legs to be quickly adjusted, so that it can be used on stairs.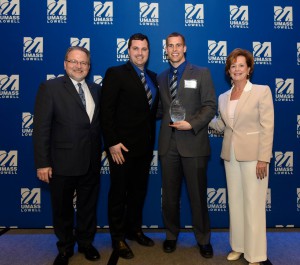 Ryan Andrews, Graduate, Physical Therapy
Peter Klausmeyer, Graduate, Physical Therapy
Significant Social Impact
1st Place – $4,000
Love of the Game: A community outreach program aiming to integrate universities and people with physical and cognitive disabilities through sports.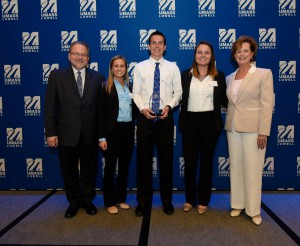 Jessica Dion, Junior, Exercise Physiology
Dylan Doucette, Junior, Exercise Physiology
Lucas Parsons, Junior, Exercise Physiology
Rachel Silk, Junior, Business, Marketing
Daniel Schmith, Freshman, Business, Entrepreneurship
2nd Place – $2,500
Buddies without Borders: A project aimed to bridge the gap between domestic students and international students starting with an in-person pair up then followed by a comprehensive website that allows members to define their profiles and micro-blog by text, photo, and video sharing.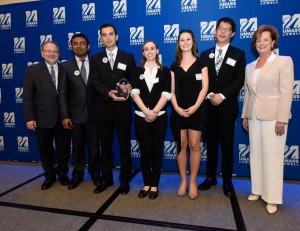 Tugba Arsava, Graduate, Community Social Psychology
Burhan Colak, Graduate, Civil Engineering
Katherine Cox, Freshman, Psychology
Madeline Ormazza, Sophomore, Business
Shashank Raghuveer, Graduate, Computer Science
Fang Zhang, Graduate, Chemistry
Contribution to a Healthier Lifestyle
1st Place – $4,000
Playable Therapy: A platform of exercises and games, that, with Microsoft Kinect, will allow for motion tracking of a physical therapy (PT) patient during their exercise routine at home.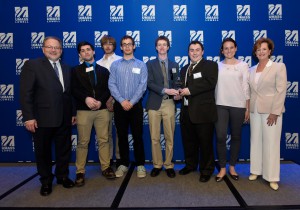 Suhaib Alfageeh, Junior, Computer Science
Lucas Brown, Junior, English and Math
Chelsea Hayes, Junior, Business
Damir Ismagilove, Junior, Math
Anthony Pitaro, Senior, Exercise Physiology
Mark Mcgrotty, Junior, Computer Science
2nd Place – $2,500
Solar Electric Vehicles: A series of low speedy and high efficiency commuter vehicles that utilize hub motor technology to allow people to travel using purelthe energy of the sun.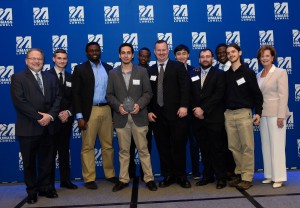 Chukwuma Azubuine, Graduate, Entrepreneurship
Richard Asirifi, Junior, Electrical Engineering
Anas Dahany, Senior, Electrical Engineering
David Jenkins, Senior, Mechanical Engineering
Oliver Kayego, Sophomore, Electrical Engineering
Chris Leger, Senior, Electrical Engineering
Jared Mrvos, Sophomore, Computer Engineering
Charles Reid, Senior, Mechanical Engineering
Kenneth Sanders, Freshman, Computer Science
Mukhammaddin Zinaddinov, Freshman, Electrical Engineering
Innovative Technology Solution
1st Place – $4,000
Masela Dentures: A fully 3D printable denture system as an alternative solution to expensive dentures manufactured using traditional casting and milling methods.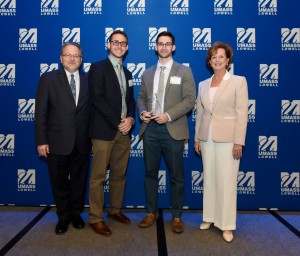 Cormac Hondros-McCarthy, Senior, Plastics Engineering
Casey McRae, Senior, Plastics Engineering
2nd Place – $2,500
KEnDERS Athletic Body Armor:A novel design for sports equipment using shear-thickening fluids.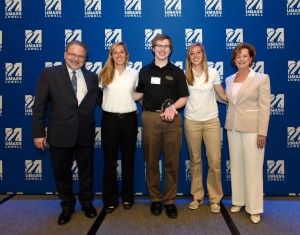 Elizabeth Kender, Junior Plastics Engineering
Laura Kender, Junior, Plastics Engineering
Stephen Kender, Freshman, Mechanical Engineering
First to Market
1st Place – $4,000
Mayday: A wearable device connected via Bluetooth technology to a mobile phone, that, when activated, sends emergency alert signals to a list of emergency contacts.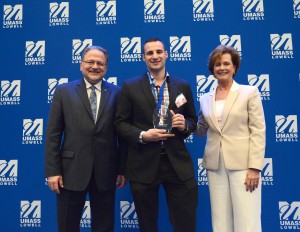 Alessandro Agnello, PhD, Computer Science
Cibhi SelVen, Graduate, MBA
2nd Place – $2,500
Wordbuilder: An interactive toy designed to help children build the foundations of reading at an early age.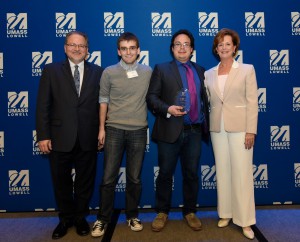 Sergio Coronado, Junior, Computer Engineering
Ian Copithorne, Junior, Computer Engineering
Honorable Mention – $1,500
Low Income Community Homework Center: A homework center opened in Lawrence, MA to help high school students graduate and move onto college.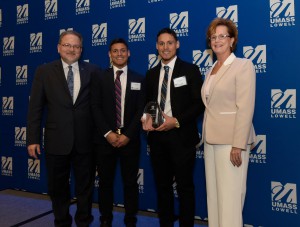 Arnaldo Rivera, Senior, Psychology
Hector Rivera, Senior, Psychology
Fan Favorite – $2,500
Indoor Hydroponic System: A hydroponic garden that is equipped with an environment monitoring system that ensures optimal growing conditions for plants and requires little to no maintenance.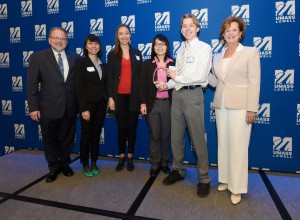 Rapheeporn Aungaphinant, Graduate, MBA
Katherine Cain, Graduate, MBA
Tucker Holladay, Graduate, MBA
Shu-Wei Hsu, Graduate, MBA
Alima Shamuratova, Graduate, MBA