Brian Rist '77, Manning School of Business is the Founder, President & CEO of Storm Smart Industries. He and his wife, Kim, have recently donated $2 million to establish the Rist DifferenceMaker Institute. The Rist Family donation is a significant step forward in the development and growth of the DifferenceMaker® program. Through the Rist DifferenceMaker Institute we will increase the participation and recognition of UMass Lowell student innovation and creativity across the northeast and the country. We are very grateful to Brian and Kim Rist for this generous contribution, and for their past support of the program.
The Rist DifferenceMaker Fellowship is designed to engage creative individuals in building, developing, and expanding the DifferenceMaker® program and the success of its student teams. The position is supported by the Rist DifferenceMaker Institute with funds being matched by the University of Massachusetts Lowell.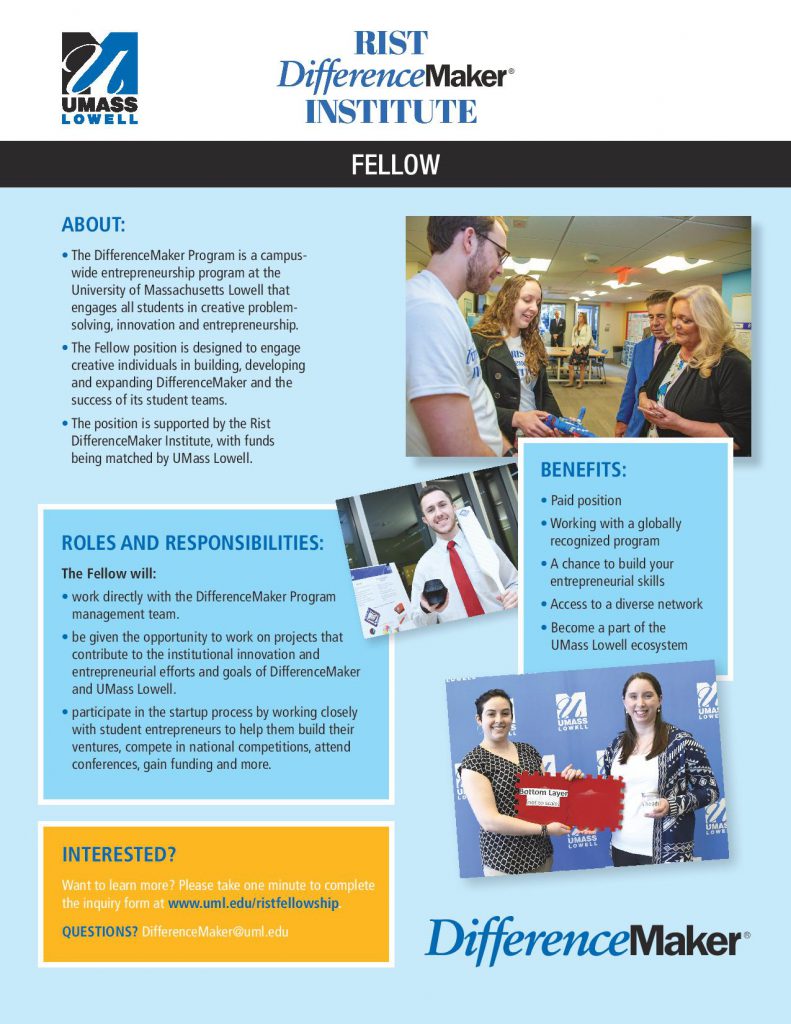 If you are interested in the Rist Fellowship, please see the flyer for more information and take a moment to complete the inquiry form. Once completed, you will receive additional information.