On August 6, 2020, DifferenceMaker held its second Boot Camp speaker series session! Past DifferenceMaker Idea Challenge winners and guest speakers Rajia Abdelaziz and Ray Hamilton, co-founders of invisaWear, shared their tips on funding sources and strategies to the 2020 Idea Challenge Winners.
invisaWear won Innovative Technology Solution award, a $4,500 prize, at the 2016 Idea Challenge. Since then, they have grown their business tremendously and are making a meaningful impact on the world.
They have successfully launched their product, which are necklaces and charms that are stylish safety devices. On the back of their products, there are hidden buttons. When pressed, the button alerts up to five people and the police with a link to your GPS location and notification stating that you need help and are in an emergency situation. This product has already saved many lives, and has also been featured on television channels such as multiple news stations, ABC's Good Morning America and the Rachael Ray show!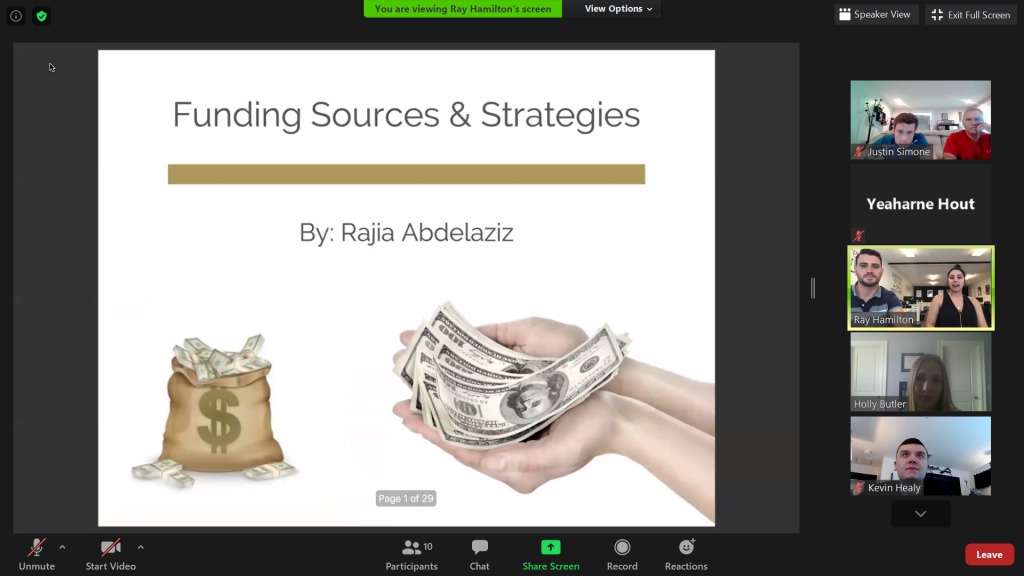 During their presentation, Rajia and Ray spoke about their experiences with receiving funding for their startup and gave advice to the current 2020 Idea Challenge student finalists about the options they have to obtain funding, with tips for strategies that will help them approach potential investors with confidence. They spoke about the hurdles they encountered, examples for future pitch competitions and accelerators, and funding strategies.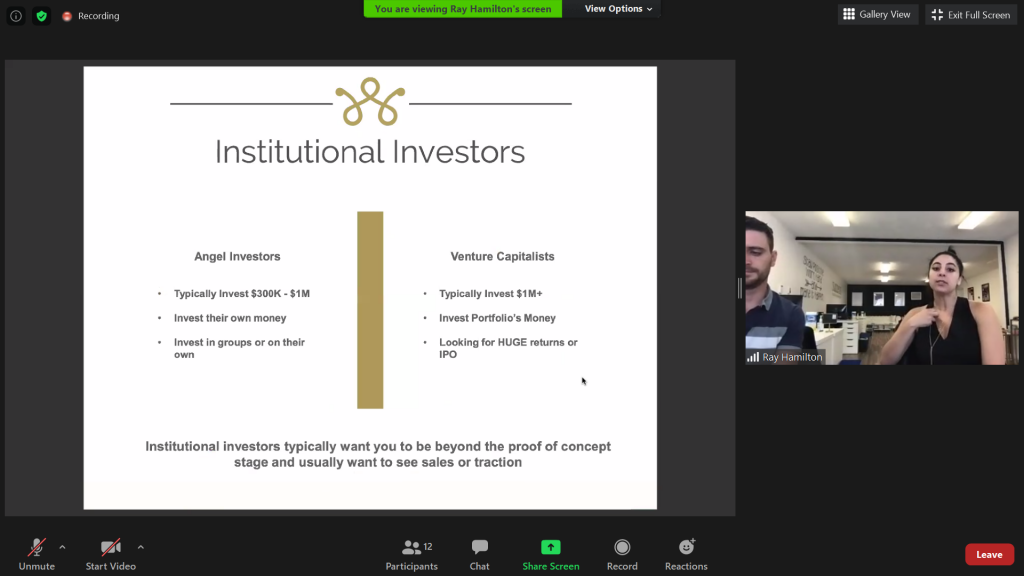 When the presentation was over, Rajia and Ray answered questions from the student teams. The participants asked questions regarding how to approach friends/family when asking for investment, where to start when it comes to receiving funding, and how to stay inspired when competitors emerge.
DifferenceMaker would like to give a huge thank you to invisaWear for being guest speakers at the Boot Camp Speaker Series and for inspiring future entrepreneurs!
To learn more about invisaWear, please visit their website and social media platforms:
Website:
https://www.invisawear.com/
Email:
Rajia@invisaWear.com
Ray@invisaWear.com
Facebook:
https://www.facebook.com/invisaWear/
Instagram:
https://www.instagram.com/invisawear/
Twitter:
https://twitter.com/invisawear
Pinterest:
https://www.pinterest.com/invisawear/