On September 26th at approximately 5:30P.M., DifferenceMaker hosted their Fall Kick-off in the Perry Atrium of the Saab ETIC! There, students and faculty gathered to hear Professor Steve Tello tell more about the program and the opportunities DifferenceMaker presents, and hear professionals talk about three of the upcoming college competitions.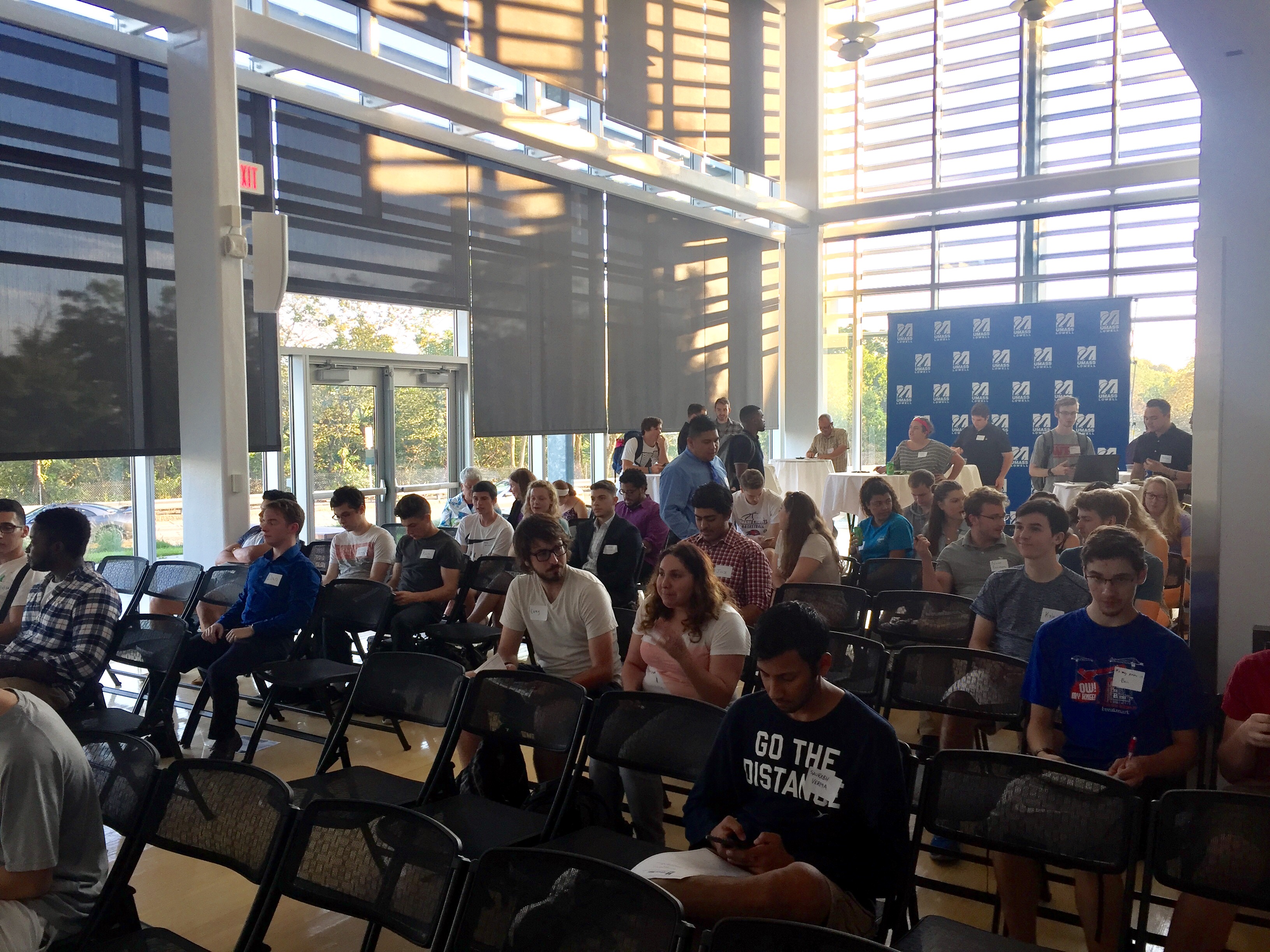 Udi Laska, Class of 1975, introduced the Francis College of Engineering Prototyping Competition. Neil Shortland, Lecturer and Project Manager at the Center for Terrorism and Security Studies, pitched the FAHSS Creative Venture Competition. Jim Regan, President and CEO of DCU spoke about the MSB/DCU Innovation contest. Juliette Kenny, Executive Director of the America East Academic Consortium, announced the Hack AE competition. Lastly, Holly Butler, Director of DifferenceMaker, led an ideation activity to get students to express their ideas in groups, and engage in entrepreneurial thinking!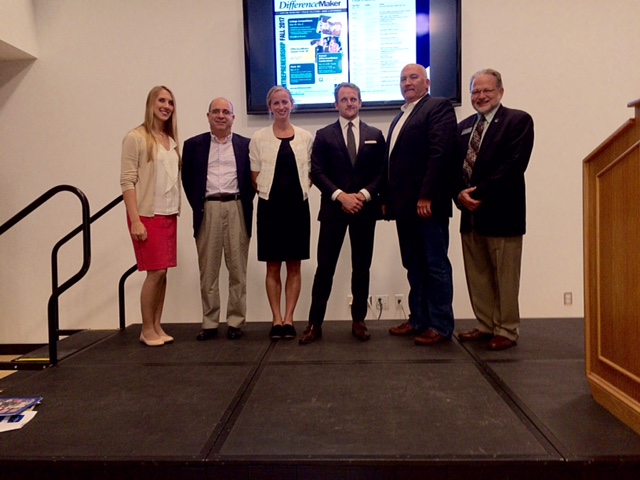 To close the night, students had the opportunity to network with faculty, mentors, advisors, and alumni.