On January 29, 2020, we held our 2020 Rist DifferenceMaker Idea Challenge Kick-Off and Idea Hack at the Saab Center, Perry Atrium from 5:30 – 7 p.m. It was a very eventful night! The space was a full house filled with students, faculty, and mentors.
The event started off with food and networking. Students and faculty were able to speak with one another about their project ideas, catch up with how their semesters are, and meet new people.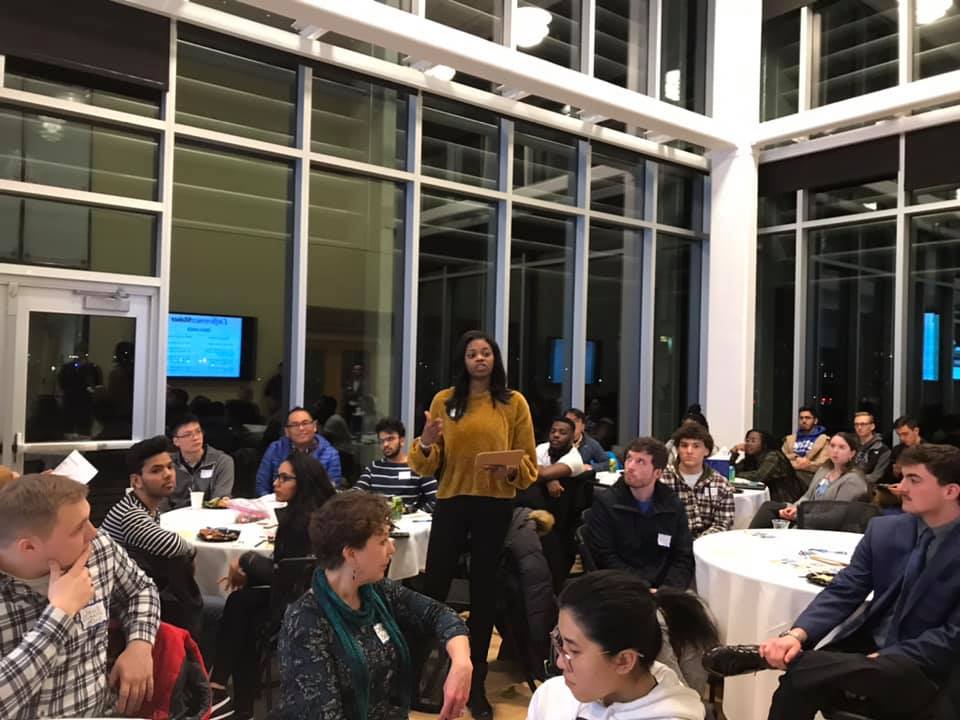 Holly Butler, Entrepreneurial Initiatives Program Director, and Steven Tello, Vice Provost, then gave opening remarks to the crowd. They explained the history & process of being a DifferenceMaker, explained the plan of events for the evening, and provided reminders to apply for the Idea Challenge and to join us at the DCU/Manning School of Business Final Competition coming up soon.
Afterwards, real-life DifferenceMaker Teams sat in a panel and answered questions that were moderated by Holly Butler, Entrepreneurial Initiatives Program Director. They spoke about how and why they got involved with DifferenceMaker, how the various workshops & mentors have helped them, and the status their startup projects currently are at. The featured teams who spoke were:
Benji Ball, 2019 Rist Campus-wide DifferenceMaker, Edward Morante, English and Education.
Ambulatory Innovations (formerly known as the CAT MAT), 2019 Honorable Mention, Katie Muise, Health Sciences.
Re-Vive, 2019 Honorable Mention, Alison Mitchell, Engineering.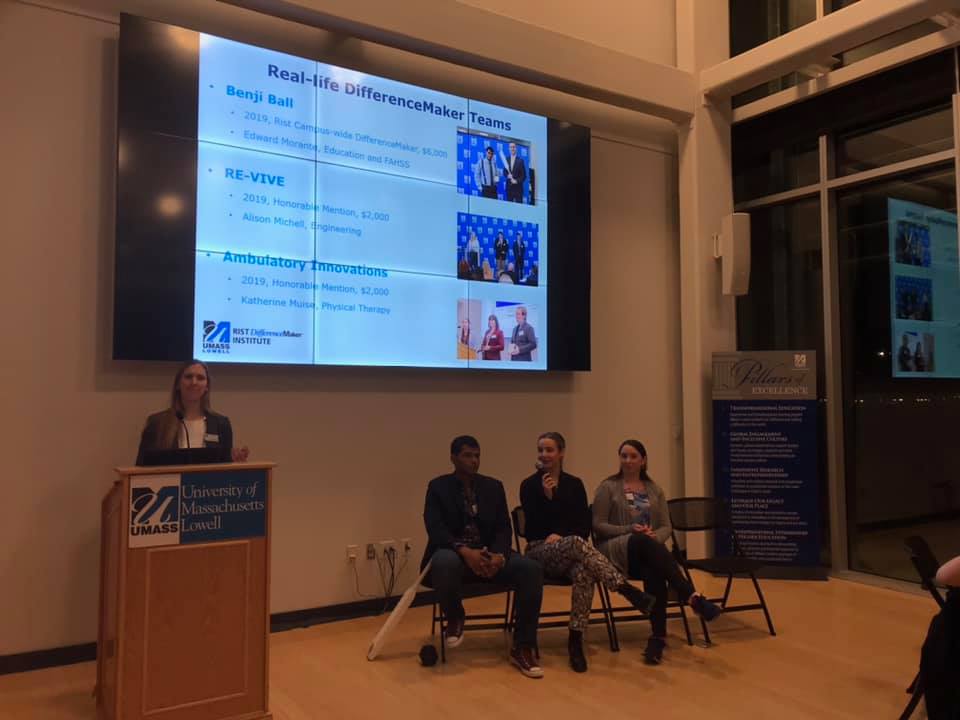 Ha Pho, Entrepreneurial Initiatives Program Manager, led the Idea Hack activity and discussion. Students wrote the ideas they had on the top of their mind on white paddle boards, and shared them to the crowd. Then, students and faculty worked in teams to solidify the ideas that the students shared earlier.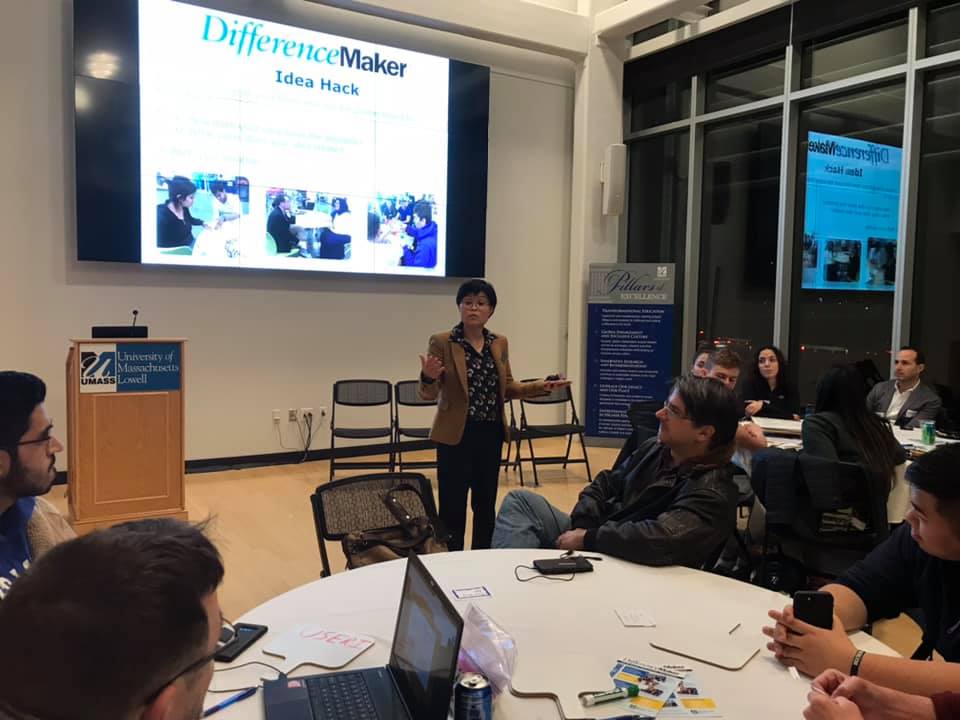 After the ideas were solidified, one student representative from each team shared their idea to the crowd. This activity gave the students an opportunity to practice their pitching skills and allowed them to get feedback for their ideas.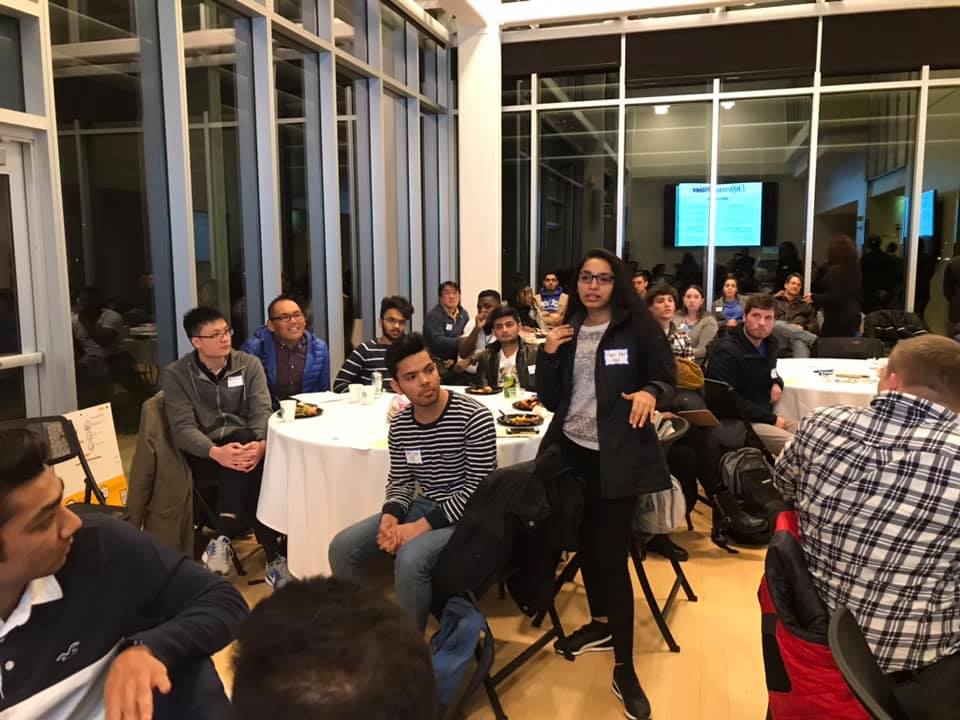 Thank you to everyone that attended! We hope that you learned something new about DifferenceMaker from this event!
Don't forget to apply for the 2020 Rist DifferenceMaker $50k Idea Challenge! The deadline is on February 12th.
Interested in hearing student teams pitch? Join us at the DCU/Manning School of Business Innovation Finals this February 11th!