This past Friday, February 9th, we held our 2018 Freshman DifferenceMaker Seminar in Olney, room 150, on North Campus. Freshman from different classes piled in to the big lecture hall to hear the experiences from three current and previous DifferenceMaker teams!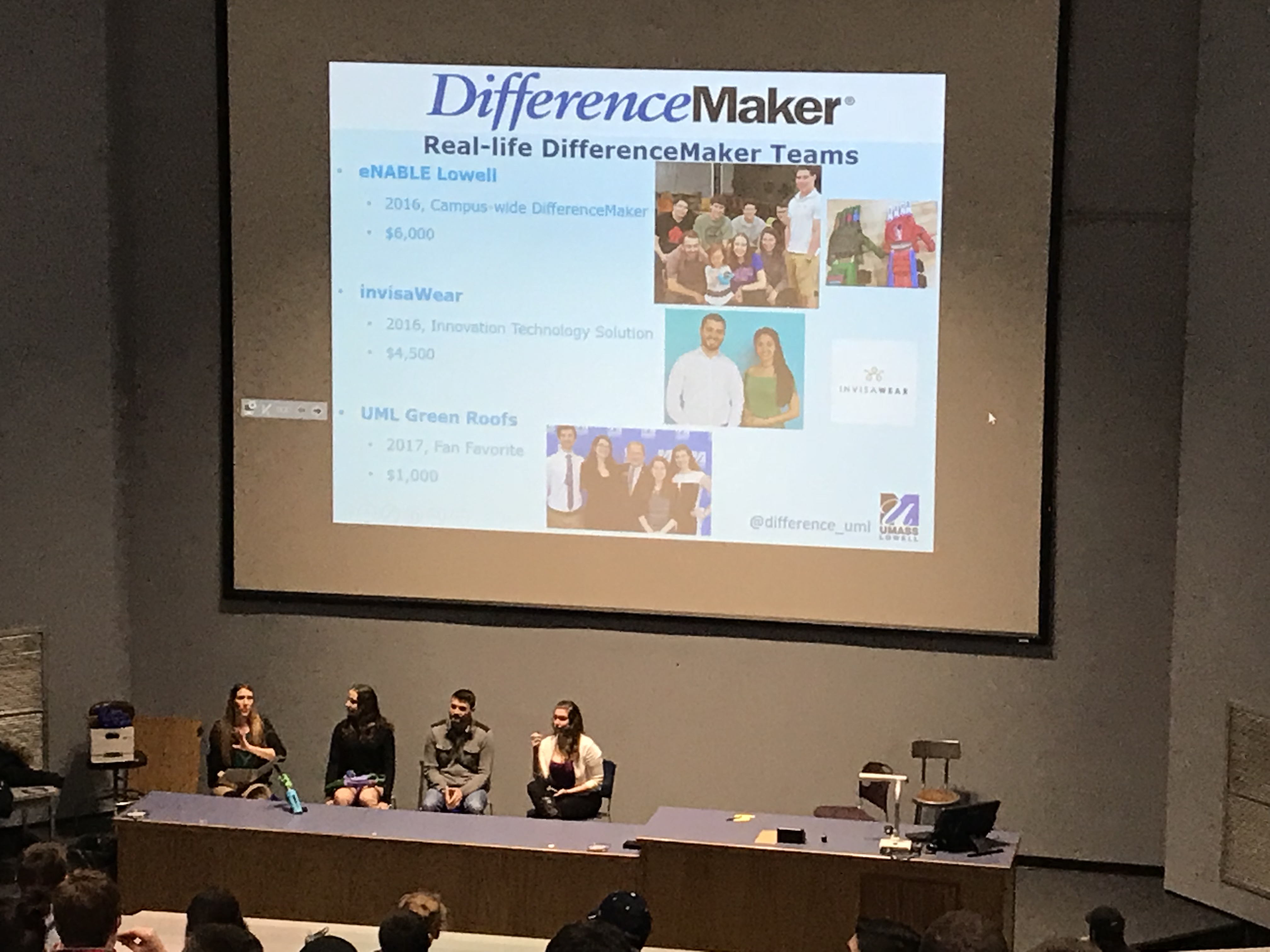 DifferenceMaker Director, Holly Butler, led a panel of students and alumni to discuss their experience with DifferenceMaker, and how their success has continued after receiving mentorship. The three teams were eNable Lowell, Invisawear, and UML Greenroofs. Each answered questions and gave great advice like "don't be afraid to ask for advice" and "don't be afraid to start."
After, the audience was able to ask the panel questions. Questions ranged from asking Invisawear about their product, to "would you consider going on shark tank."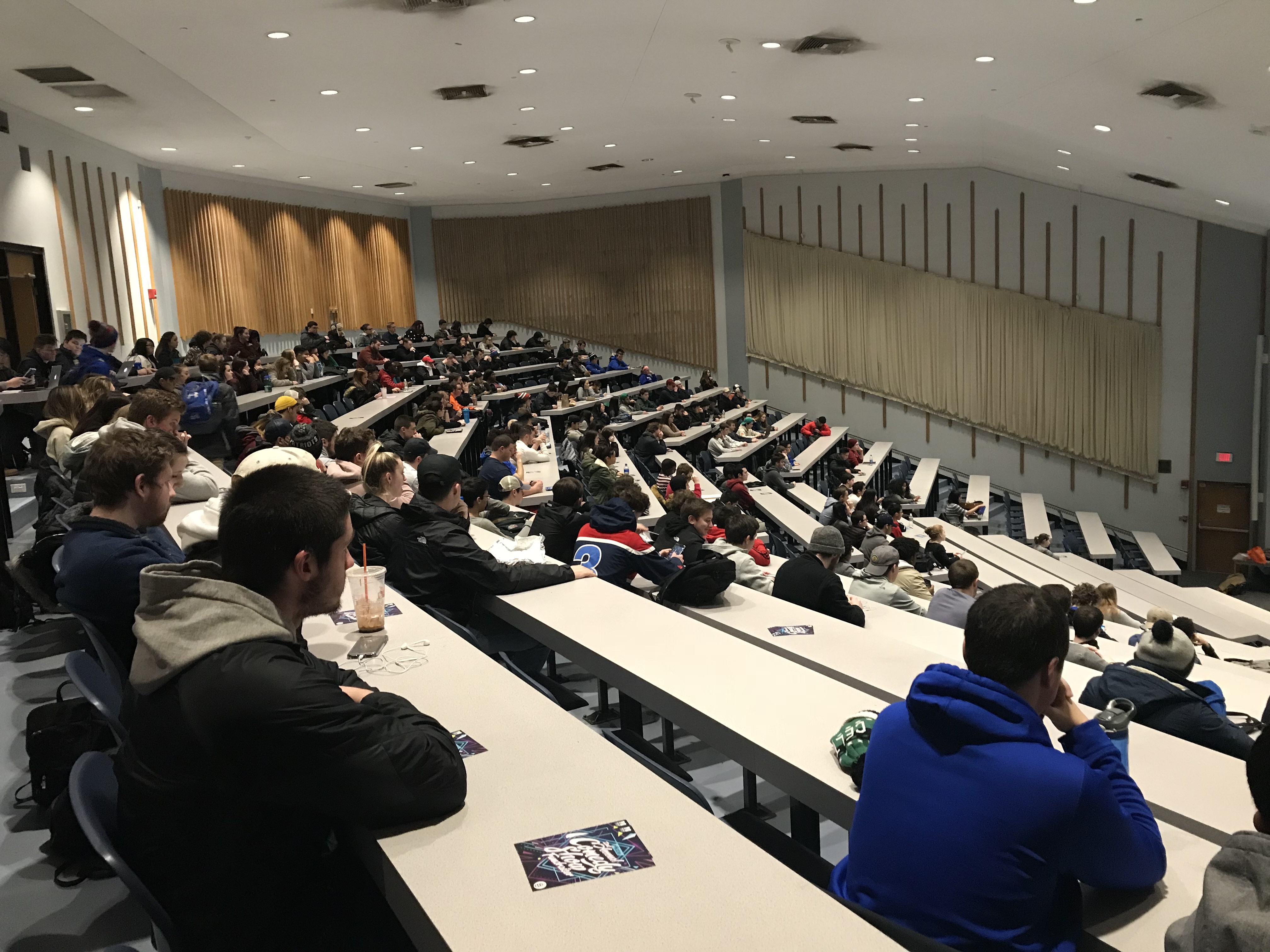 We hope the seminar was resourceful, and we are excited to see people come to DifferenceMaker Central to share their ideas with us!