This past Monday, February 12th, after a snow storm and a rescheduling, we finally held our 2018 Idea Challenge Kick-off from 5:30 to 7PM in the Saab ETIC Atrium located on North Campus. There was a large array of food, and the night started with some light networking as everyone got set up. We had over 45+ students attending this event! Steve Tello, Vice Provost for Innovation and Workforce Development, started the event with an overview of the program and a brief explanation of this years Idea Challenge.
Shortly after, a panel of students and alumni was lead by Neil Shortland, Director for the Center for Terrorism and Security Studies, and Assistant Professor. The panel included Rajia Abdelaziz from Invisawear, Craig Kelly & Julie Ballo with eNable, and Kierra Walsh with UML Green Roofs. They talked about their experiences with DifferenceMaker and how they were able to turn their ideas into a reality.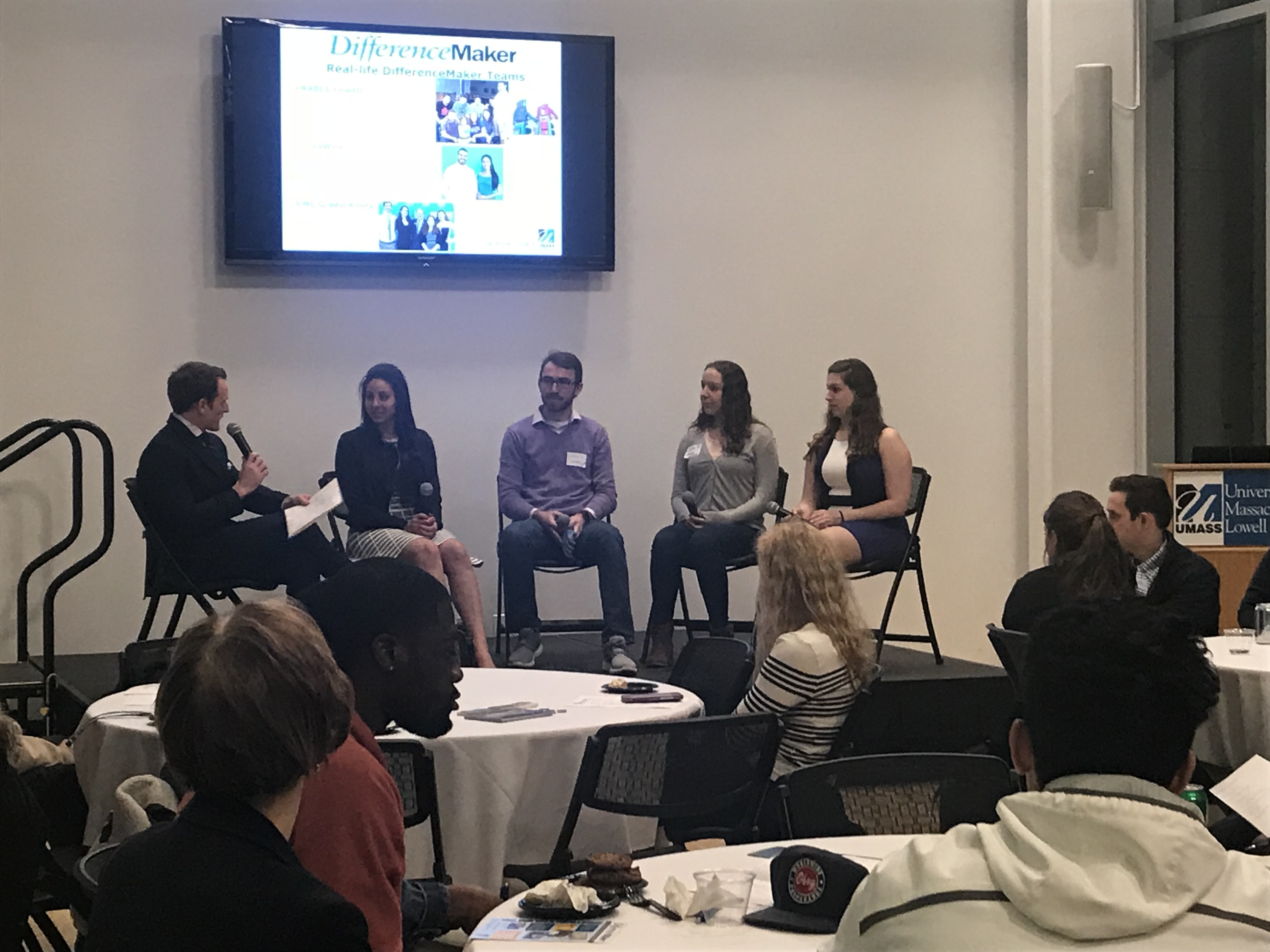 To close the night, Ha Pho, Manager of DifferenceMaker led an Idea Hack. Students were asked to form groups based on their ideas. Some examples of categories were Social Responsibility, Opioid Challenge, Mobile Application, and Health and Wellness. Teams were asked to brainstorm problems related to their category, and then try and form a solution. One team member from each group would then describe their problem and solution!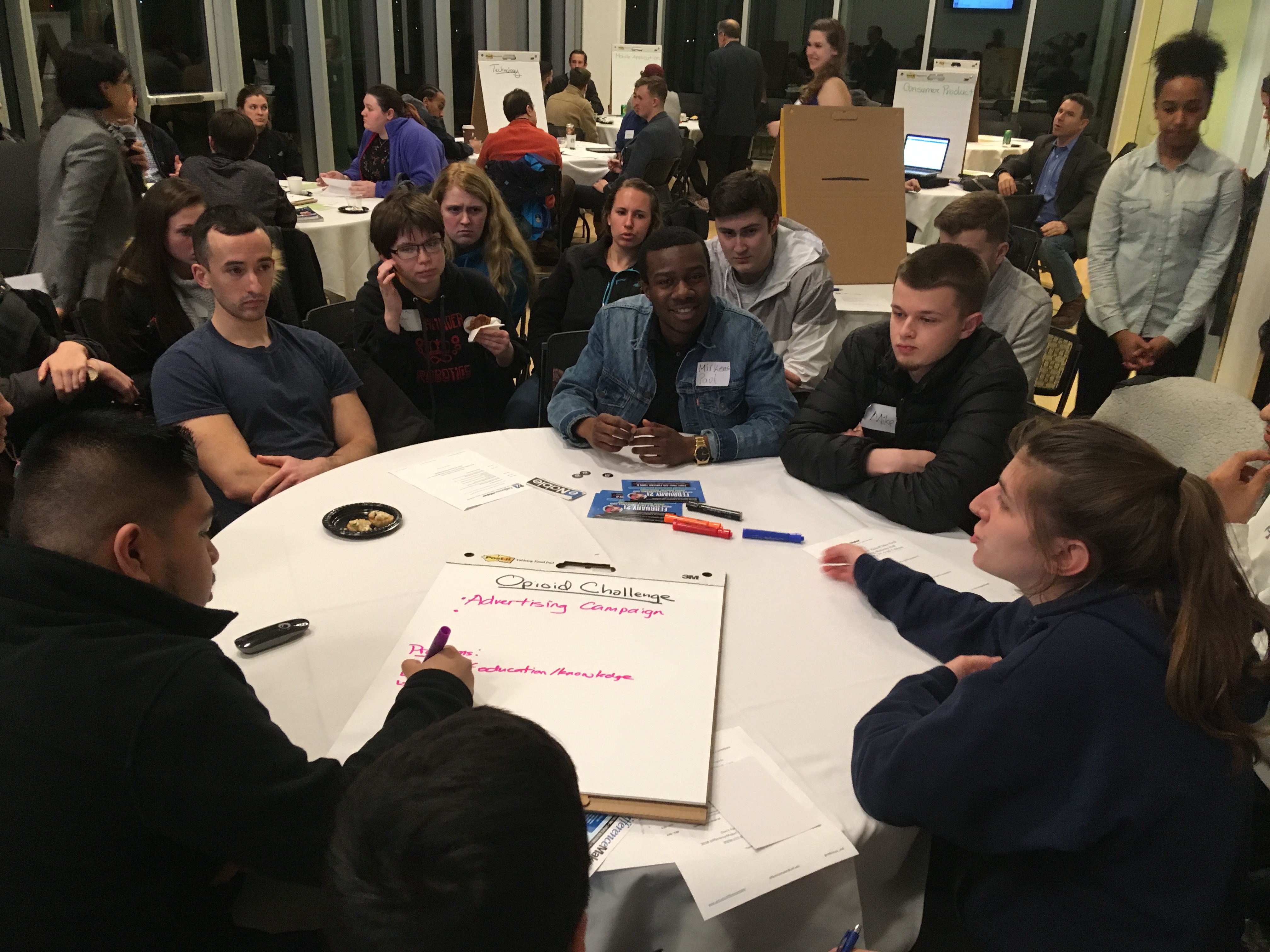 It was so exciting to see the students working together to come up with ideas, and having fun! We're thankful to everyone who came, and we hoped some students will take their ideas and apply to the Idea Challenge. Applications close February 19th!