Our Workshop series kicked off yesterday, starting with Identifying Problems. This workshop was focused on identifying problems that you're passionate about solving. There was also the opportunity to meet potential teammates, and gain knowledge and experience to help you move your project forward!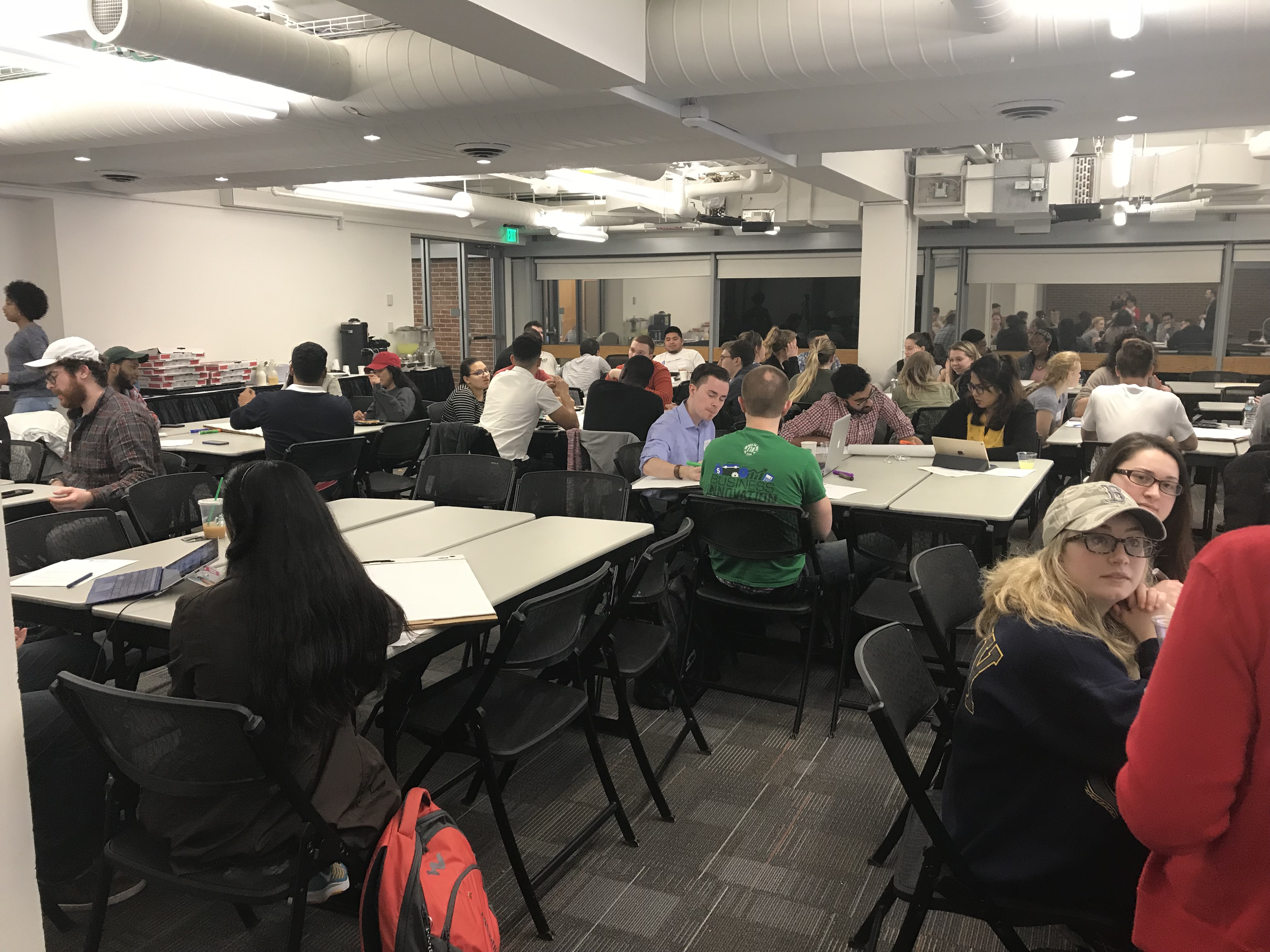 Over 40 individuals and teams met in Lydon Library, Room 110, at 5:30PM to brainstorm ideas and identify the problems, big or small, that they wanted to solve in the world! Lots of pizza and cookies were also served!
Our Faculty Fellow, Mazen El Ghaziri, led the workshop and helped students formulate clear problems without diving into the solutions too early. Students were broken into groups periodically, and asked to present their problems to the group. There were so many unique ideas ranging from apps to find restaurants for people with dietary restrictions, to indestructible phones.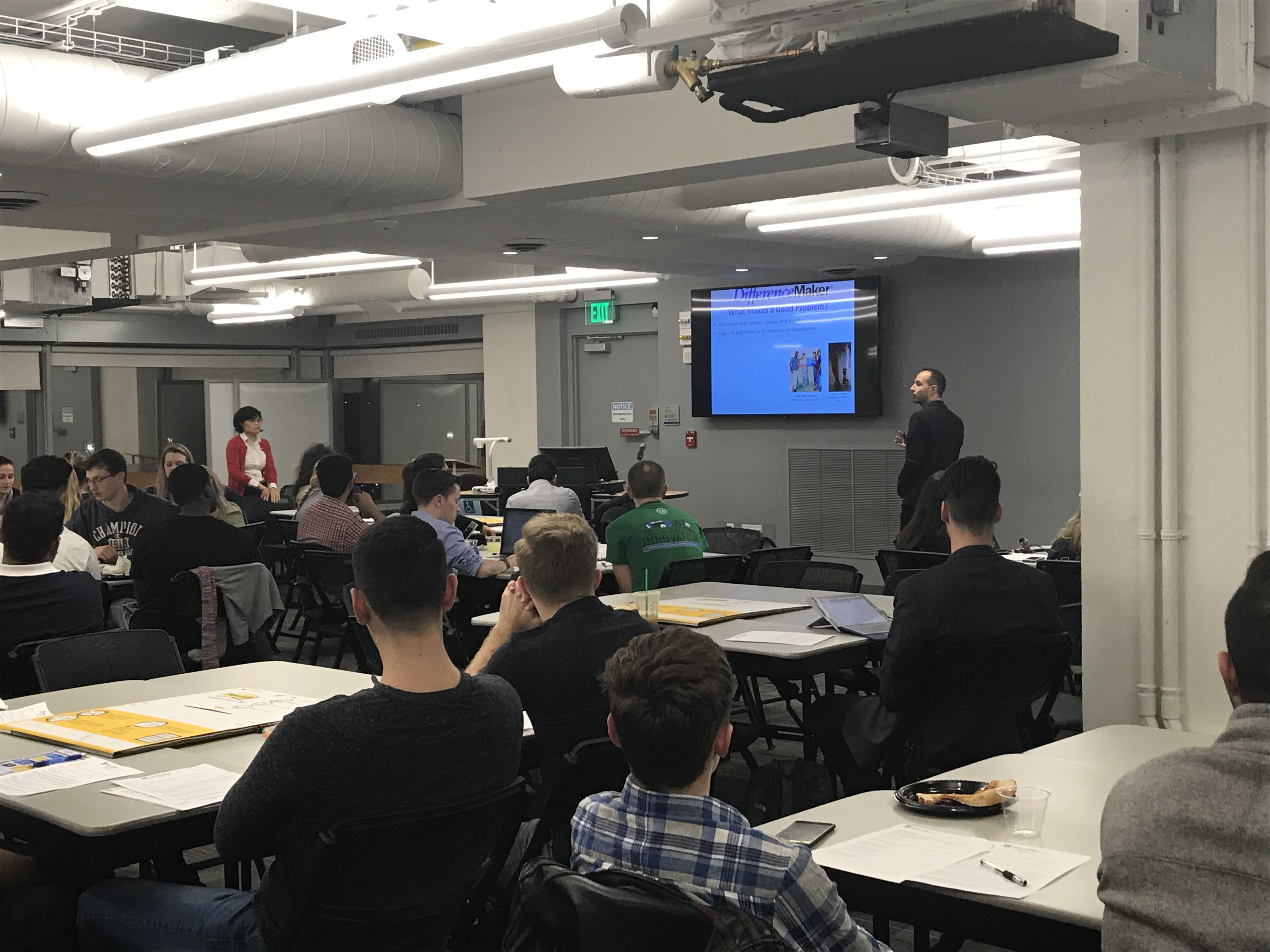 We thank everyone for coming and having fun! Don't forget to come to our other workshops next week:
Developing Business Models- Feb. 26th, 5:30-7:30PM
Delivering Your Rocket Pitch- Feb. 28th, 5:30-7:30PM
We hope everyone can make them. Keep preparing for the Idea Challenge!