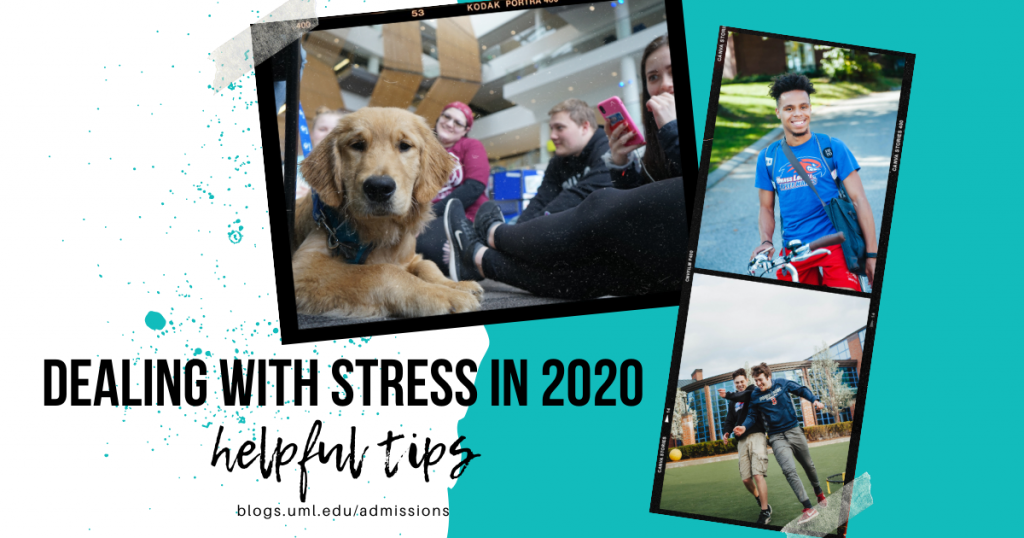 We know that application season is a stressful time of year for students, and that's before we take the pandemic into account. If you're struggling to find a bright side in all of this, we've compiled a list of some of the ways we've seen the River Hawk community come together to deal with stress. And, we want to share some resources to help you destress.
How we're helping high school applicants this year:
Quick and easy ways to add self-care into your life:
Some ways our River Hawks are dealing with stress:
If you are feeling overwhelmed, know that we're a quick email away. We're always available if you have any questions or need assistance.