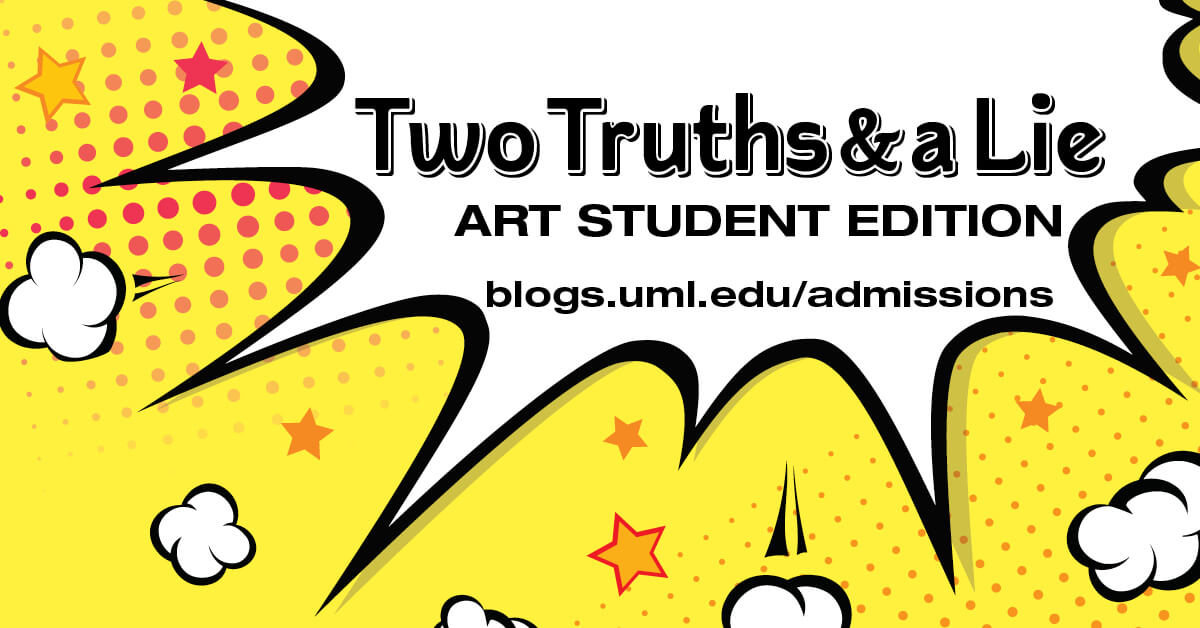 Thinking of becoming an art student? If yes, then you've probably had to fend off well-intentioned advice from everyone you've ever met about the lackluster success rate of artists.
Today, we're going to break down the misconceptions and play a game of Two Truths and A Lie for art students.
Here we go:
UML had an art exhibition for high school students.
The perception of the starving artist is a lie.
It's hard for art students to obtain paid co-ops and internships.
Which one is the lie?