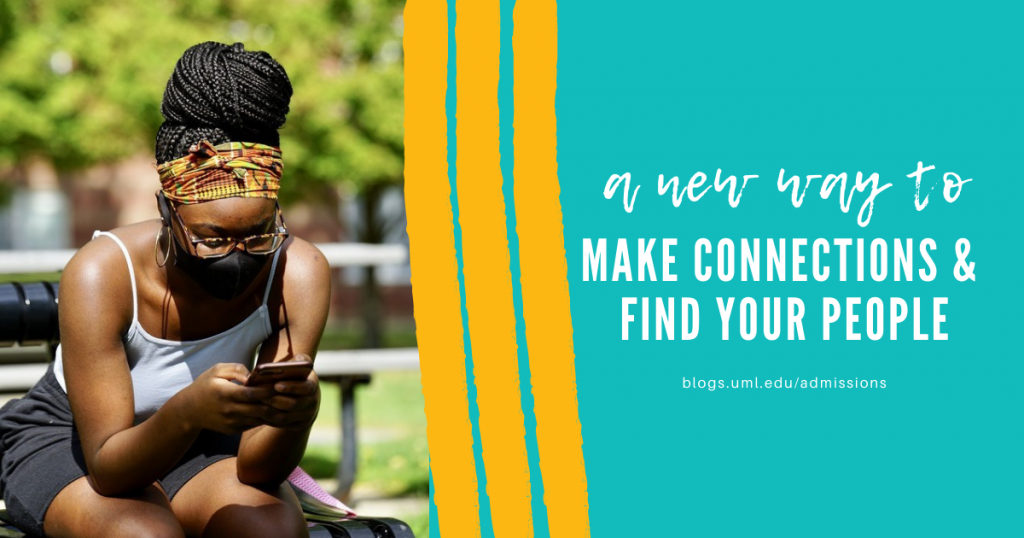 Meeting other students attending UMass Lowell just became MUCH easier. During my time applying to UMass Lowell, there wasn't a convenient way to reach out to fellow students and build relationships until I was on campus. That's why UMass Lowell is making my experience a thing of the past and partnering with ZeeMee!
What is ZeeMee?
To put it simply, ZeeMee is a social media app dedicated to helping prospective students build relationships with peers before setting foot on campus. However, there is so much more to this app that makes it an invaluable tool for aspiring college students.
After downloading the ZeeMee app, make sure to join the University of Massachusetts Lowell community in the "Chats" tab. In our community, you will find a lot of cool features:
General Chat: This section is limited to prospective students and it is just a big group chat where you can talk about anything from college to current events. Whatever you want to talk about, this is the place for it!
Find a Roommate: Make sure to take the quick ZeeMee roommate matching quiz that will determine how compatible your living habits are with other students that have also taken the quiz. You can talk with people that have a similar lifestyle as you and determine if you would like to be roommates.
Ask a Counselor: If you have any questions for an admissions counselor, drop them in this section and they will get back to you ASAP.
Class of ____: There are group chats dedicated to each class, so if you would like to just talk to students in your year, this is the place!
Before you get to meeting new people, make sure to create your own profile! You can upload a profile picture, type up a quick bio about yourself, add up to 20 of your interests, your hometown, your major, and your social media handles. There is also the option to answer "Fun Fact" type questions and post photos or videos to your feed.
UMass Lowell partnering with ZeeMee will really benefit future students. Meeting new people and finding a roommate can be tough, but the UMass Lowell community on ZeeMee is going to make meeting other future River Hawks as easy as ever!