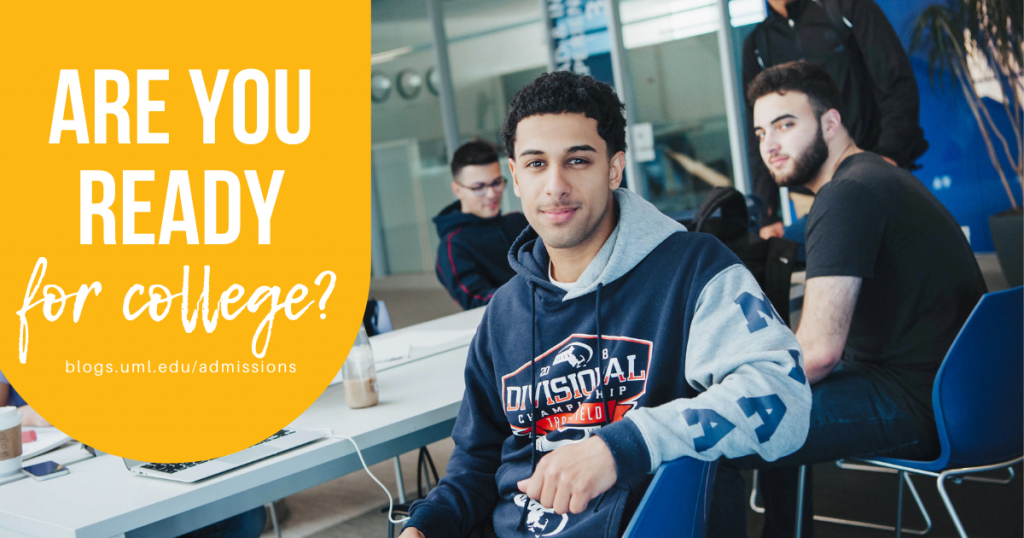 Ever since the world at large began social distancing and locking down, we've been working hard to understand how the pandemic impacted your high school experience. And we realized something.
We're hearing that many high school students, like you, feel less prepared for college because of their remote and hybrid learning situations. And it's no wonder—it's been a tumultuous year. This is no one's fault—not yours, not your teachers' and not your counselors'. Missing out on in-person interactions in classrooms, hallways and during breaks is challenging. We know you and your teachers are working hard.
We hear your concerns, and we want you to know that our faculty and staff are working hard to find ways to support you and help bridge the gaps in your education.
It's not just on you to catch yourself up. It's on us, too. We're acknowledging that there may be gaps in your education because of the pandemic. We are committed to making sure that you and your fellow students feel supported and able to understand your UMass Lowell coursework fully once you enroll. The state of the world is beyond your control—we know this and it's not your fault if you are a little behind academically. We will help you get caught up.
We'll say it again for the people in the back: It's not your responsibility to cram hundreds of hours' worth of studying and worry about this unnecessarily. It's on the UMass Lowell admins, faculty and staff to create environments and supports that help you bridge these gaps.
How we'll support you
Pandemic or not, our faculty and academic support staff are here for you from day one through graduation day. Here are some ways we'll help you once you're enrolled at the university:
The Launch! Summer Program lets students ease into college courses and build confidence in the classroom
The Centers for Learning, Advising and Student Success offers academic advising and tutoring for students worried about falling behind
All students are assigned a faculty and professional advisor—you'll find support in your academics and your future aspirations
As always, we're here to guide you on the next stage of your education. Have questions? We're a quick email away.