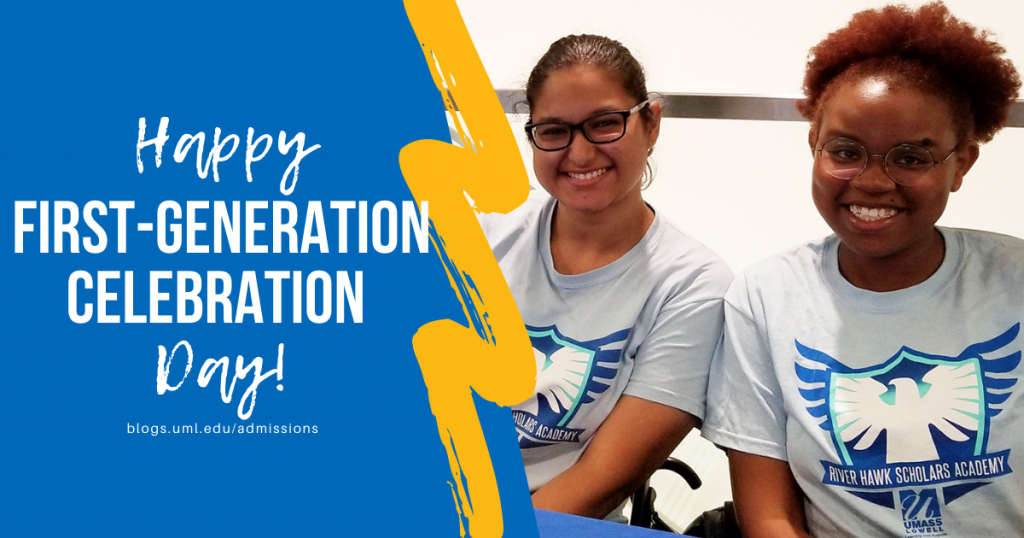 Every year, colleges and universities across the country celebrate the accomplishments of first-generation college students. If you're the first person in your family to attend college, this day is to celebrate you.
This year, we're celebrating in style!
Making college education accessible is top-of-mind here at UMass Lowell. We were proud to receive recognition as a First-Gen Forward Advisory Institution by the Center for First-Generation Student Success this past summer. And even though this honor reminds us of how far we've come, we know that there is still more to do and more voices to hear.
That's why we're constantly striving to develop supports and services to help students succeed.
Here are some more ways we're supporting our first-generation students at UMass Lowell:
The River Hawk Scholars Academy promotes academic success and fosters active campus engagement for full-time, first-year students who identify as first-generation college students
UMass Lowell has a rich tradition of welcoming and supporting first-generation college students. A number of faculty and staff on campus were first-generation students themselves and advocate for their success
The Launch! Summer Program provides incoming first-year students with a choose your own adventure approach to transitioning to university life
That's just a sampling of many ways we're helping our students achieve their goals in college. You should know that we're here to help you before you're even admitted to UMass Lowell. Join us at our regular community discussions with high school students, Empower Hour: Supporting Access, Inclusion, Diversity & Equity. We cannot stress how much we want to help students succeed in college.
Check this out: What happens to your application after you click "submit"?