Nothing builds up an appetite more than going on a college campus tour. Tours at UML are no different. Lucky for you, Lowell has an incredible cross-cultural food scene, and I'm here to ~dish~ on the best restaurants in Lowell.
Most of these restaurants are right in UML's backyard and just steps from campus. So, really, you have no excuse to not try at least one.
And it doesn't matter which UML campus you're on either when hunger strikes. You could be exploring our engineering students' coolest inventions in the College of Engineering MakerSpace on North Campus or peeking in the Nursing Simulation Labs on South Campus—if you're hungry, we got you covered.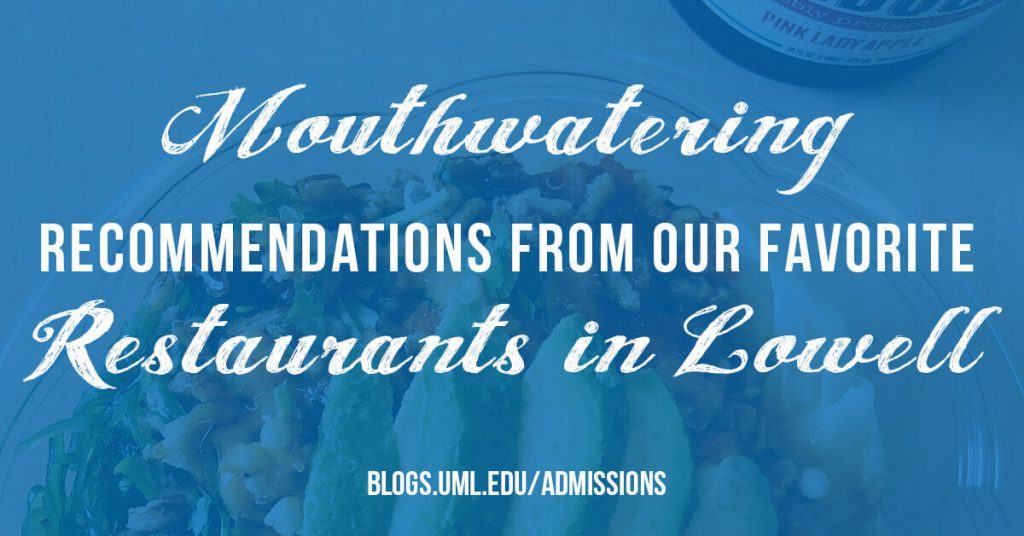 I asked everyone on my team what they thought was the best restaurant in Lowell and what their favorite dish there was. They pulled through better than I hoped when I wrote my question on our kitchen whiteboard. There was only one recommendation to try a double cheeseburger at the local McDonalds.
[iframe src="https://www.google.com/maps/d/embed?mid=1BKMTo7QFJKcwm4sP8ffqg5Atlc-kd62Q" width="640" height="480"]
Continue reading