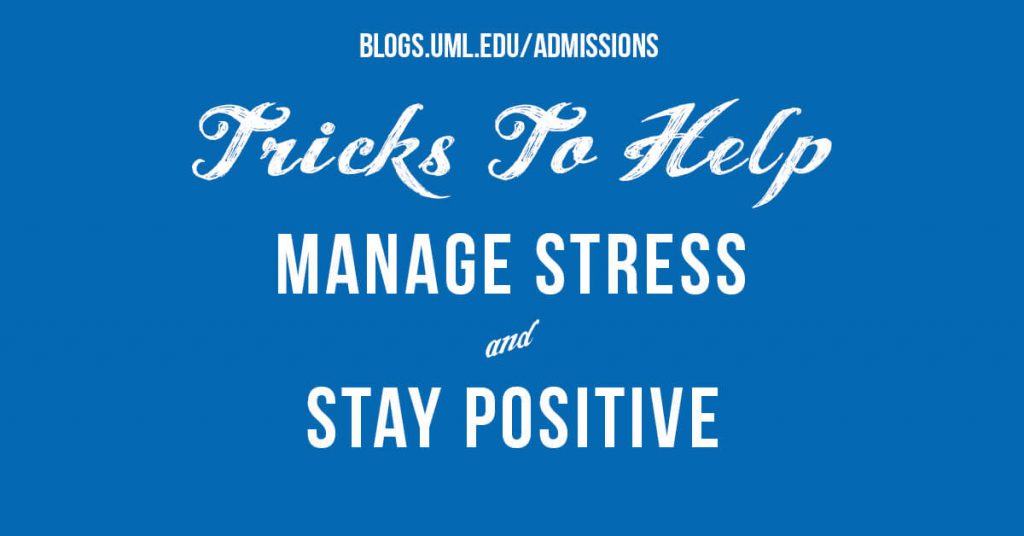 This blog post is part of a series that will help you as you apply to colleges. Today, I'm going over tips to help you manage your stress and stay positive throughout the college application process.
Are you late to the party and want to know what's going on? Start here.
First thing's first. This post is relevant to you at all stages of the college application process—it doesn't matter if it's the summer before your junior year or the fall of your senior year.
Alleviating our students' stress and staying positive is something that we take seriously at UML. Let's go over some ways you can manage your stress as you work through the college admissions process.
Continue reading