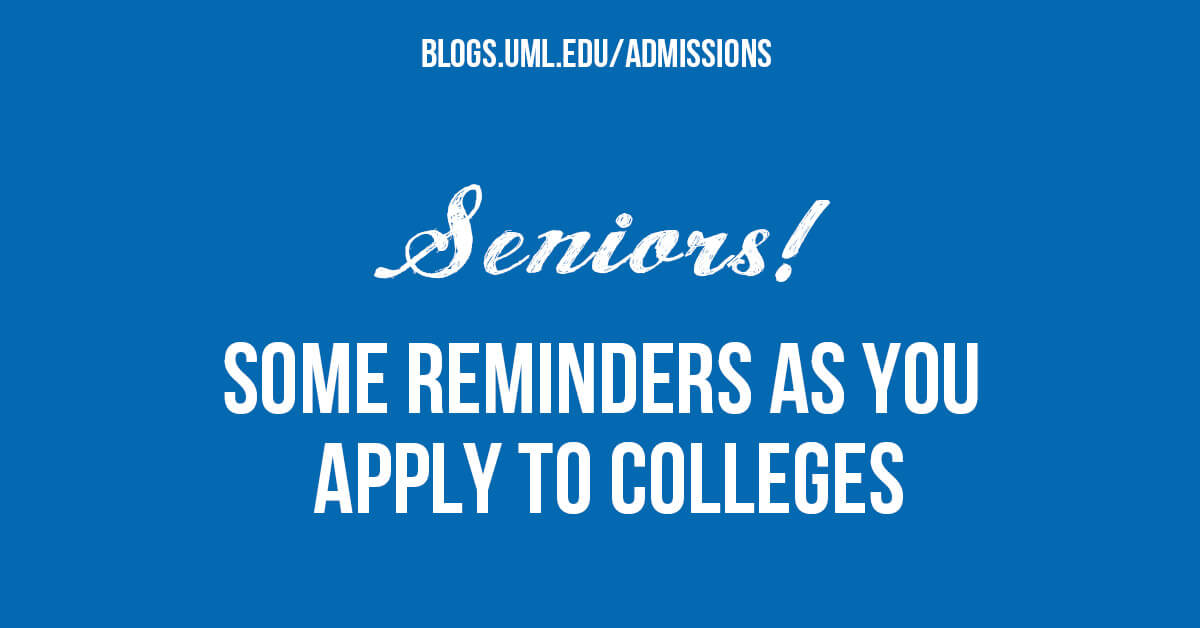 This blog post is part of a series that will help you as you apply to colleges. Today, I'm covering some things you should double check before you click the submit button on your college applications.
You're in the final stretch, and you've done the bulk of the college application process work in your junior year. So, while it might be stressful, your to-do list shouldn't be as long as it was before.
Are you late to the party and want to know what's going on? Start here.
This post is relevant to you if it is the summer before your senior year or if you are currently in your senior year of high school.

Let's break down what you need to be aware of early on.
1. When will you apply to colleges?
Be sure to check how and when every college on your list accepts applications. There are many types of deadlines.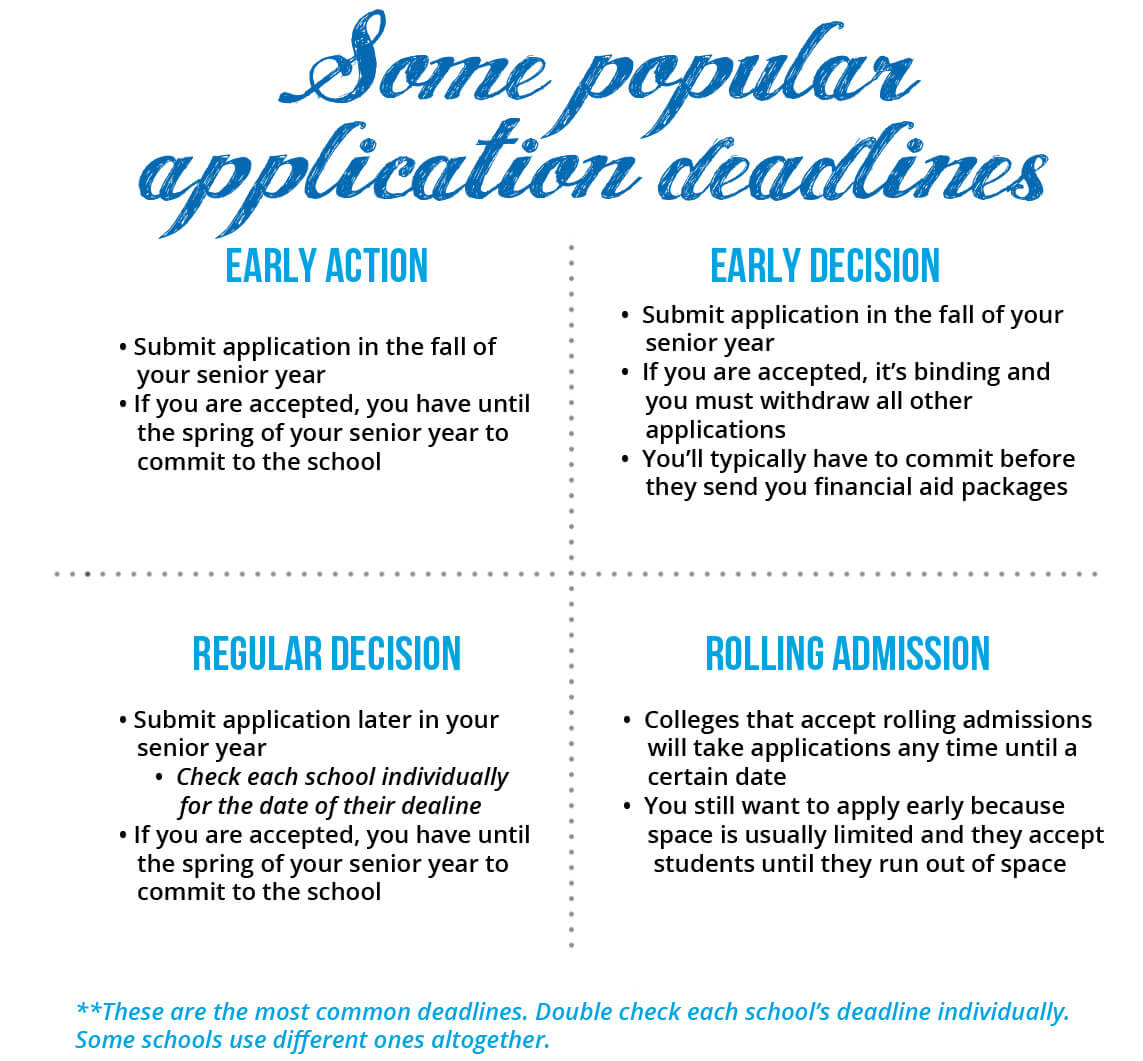 Talk to your school counselors or college counselors to figure out when would be the best time for you to apply.
**Some majors are in high demand, and some schools will not accept applications after a certain date for that major. For example, at UML, our nursing program is in high demand and we stop accepting applications for nursing majors on November 1.
2. Are you going to re-take the SAT/ACT in your senior year?
**You can take the test again in your senior year, but you need to ensure that your scores will be submitted to colleges before the application deadline you applied to passes by.
It's not a requirement that you take the test more than once, but there are statistics that show that there is an optimal number of times to take these tests. It's your choice in the end. Talk to your school counselor if you're on the fence about re-taking the test.
Some schools now accept Test Optional applications—talk with your school counselor if you are unsure whether you should apply test optional or not.
3. Start writing your college essays
We'll go in-depth into tips and tricks that will add a wow factor to your college essay in the next post (stay tuned). But in the meantime, here are some things to remember about the essays you'll write in the admissions process:
It's a good idea to get feedback on your essay. Have someone you trust look over it before you submit your application (an English teacher, another teacher you're close with or a school counselor are good places to start).
However, try to avoid having too many people look over your essay. The more people who provide feedback, the more likely it will be that your unique voice and perspective is lost.
**Remember: We really want to hear your unique voice. Listen to feedback from others, but at the end of the day, you're the one going to college and this college essay is our chance to get to know *you*.
4. Get your letters of recommendation in order
Be sure to ask your closest teachers or coaches to write you a letter of recommendation. You want someone who knows you best and will have positive things to say about you.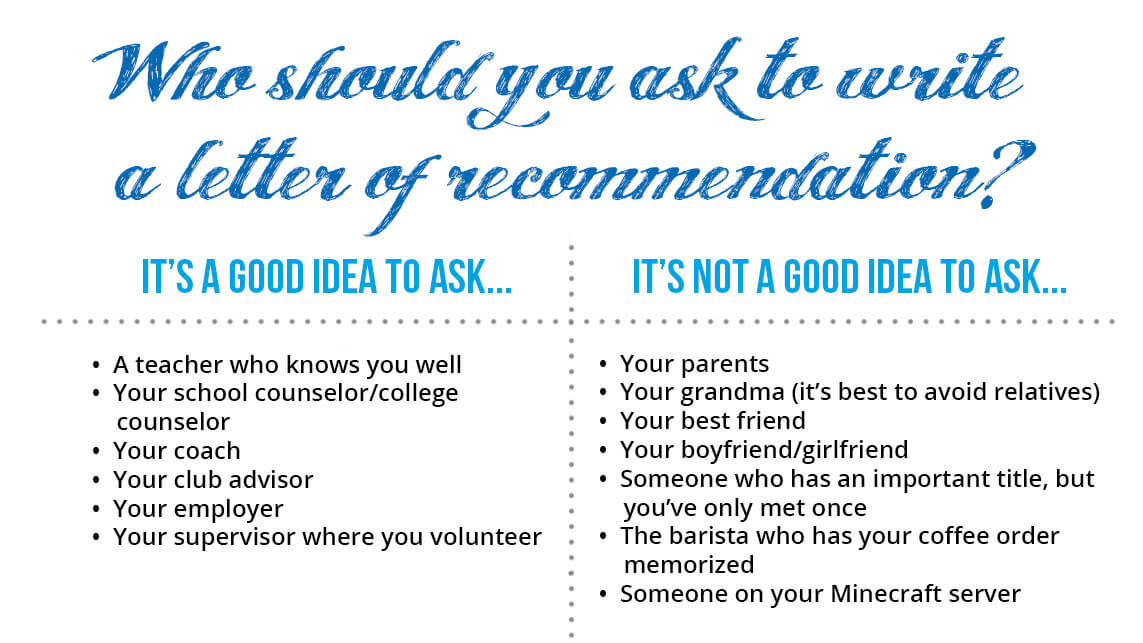 Reach out to them early on so that they have plenty of time to write something for you (and they'll be more inclined to write positive things about you if they have plenty of time). Ideally, you should ask your teachers (or whoever you decided to ask) to write the letter for you by the second week of school in the fall. Be sure to tell them exactly when you need your letter by.
**REMEMBER: They're doing you a favor by writing a letter of recommendation for you. It's not in their job descriptions to do this—teachers are wonderful and are usually happy to go out of their way if you are considerate of their time and if they know you well. Be considerate and thank them for their time.
5. Some other things you'll want to remember about the application process
Some colleges require that you complete an interview with admissions counselors or alumni.
You should inform college admissions counselors when you submit your application.
And that's a few of the things you should know before you finish the application process. We get that this is a stressful time, but applying to colleges is like running a marathon and the finish line is in sight. Take it one step at a time.
In the next post, we'll help you write a great college essay that wows.