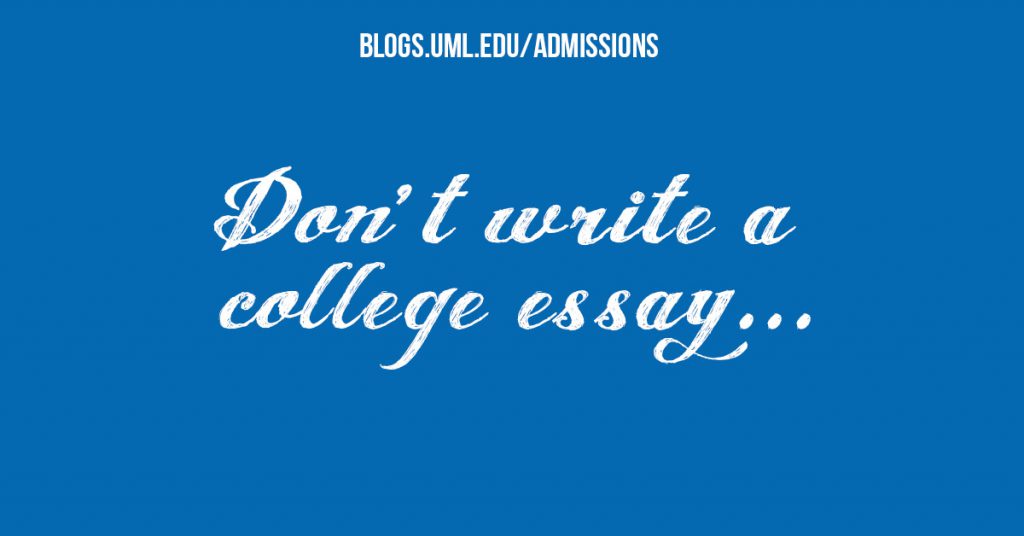 …tell a story. Or, if telling stories isn't your thing, use your college essay to lay out a case for why you should be admitted.
This blog post is part of a series that will help you as you apply to colleges. Today, I'm giving you some pointers on how to write a college essay that wows.
Are you late to the party and want to know what's going on? Start here.
This post is relevant to you if it is the summer before your senior year or if you are currently in your senior year of high school. I don't recommend that juniors worry about their college essay yet, but if you're a junior and want to get a head start, this will help with self-reflection and get you in the right mindset to complete this essay.
Let's write this college essay.
The trick to doing that is to reframe how you think about the college essay. Get in the mindset that this isn't the usual five-paragraph-essay you write in class. It'll be easier to write if you think of it as you telling a story or making a case for yourself instead.
1. Be strategic
The point of a college essay isn't to talk about your influential grandma or that awesome person you admire. You can include these people, but your focus should be on giving admissions counselors a glimpse of who *you* are.
**This is your only chance to use your authentic voice to tell us something about yourself that we can't read in your application materials.
2. Set the scene
If you're going the story route in your essay, be sure to include little details about the event, day or topic.
What was the weather like?
Describe the smells, sounds and sights.
Were you scared, nervous or elated?
Talk about the people, place and things. For example, if there is a man in your story, tell us what he was wearing, if he was grumpy or pleasant or what age he appeared to be.
If storytelling isn't your strong suit, and you decide to make the case for why you should be admitted, you'll want to frame it as a persuasive essay.
Set the stage for the argument that you should be accepted right away in your first paragraph. Don't waste time beating around the bush.
Gather and lay out the facts and details that support why you should be accepted.
What do you bring to the table that admissions counselors can't see through the application materials you already submitted?
**Regardless of what style or topic you choose, make this essay something that would make someone want to argue for admission on your behalf. What can you say that would inspire an admissions counselor to make the case that you should be admitted?
3. Don't tell the story you think they want to hear
Be honest. Be yourself. Be excited.
Admissions counselors read hundreds of essays about volunteer work, athletics and extracurricular activities. After reading hundreds of similar essays over and over again, it can be tough not to glaze over. That's not to say that you can't write about these things as long as your personality shines through. But don't be afraid to move away from these common topics.
4. Ditch the thesaurus
Don't fall into the trap of trying to sound smart and "academic." You'll only end up losing your personality and the spark that makes you stand out.
Think of your writing as a conversation (one that avoids adverbs and slang). How often do you drop a five-syllable word in conversation? What do you think of the people who drop five-syllable words in conversations?
Don't be that person.
5. Make your point and reflect
The story you tell or the case you present has to have a purpose. If someone else reads your essay, and then says, "so, what?" you've missed the mark and you need to add in some reflection. Be clear about the following:
What did you learn?
How did you grow?
Why does this matter?
Keep these tips in mind as you write, and you'll have a college essay that stands out from all the rest.
In the next post in this series, we'll tackle some ways you can manage your own feelings of stress and share some ways to keep positive throughout the college application process.