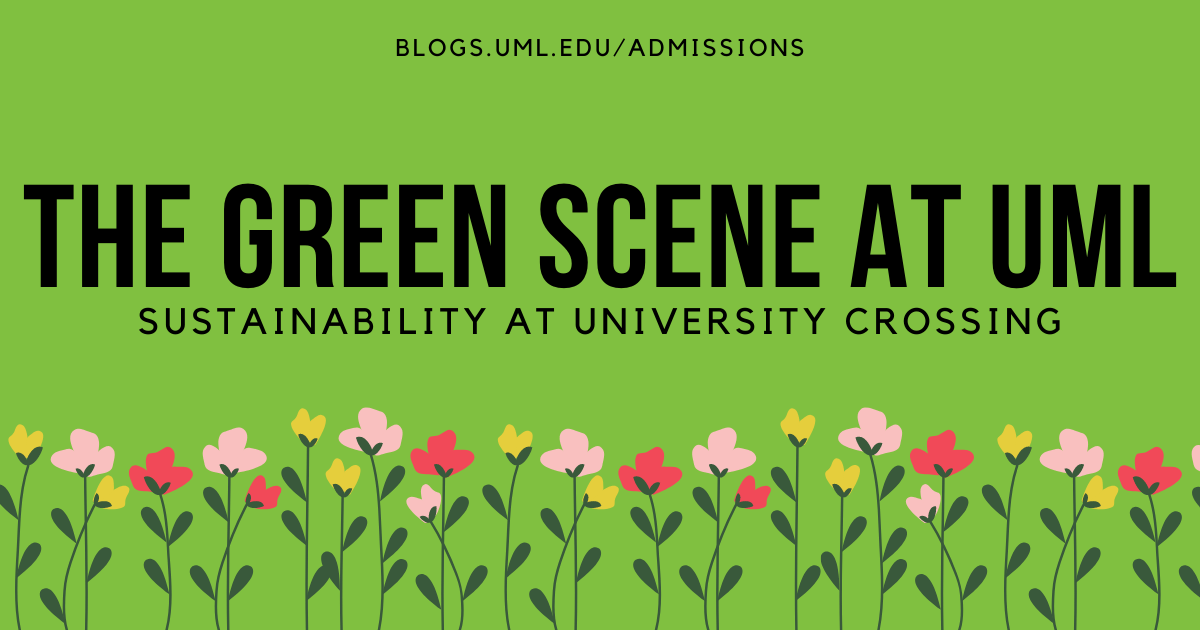 Guiding you as you realize your potential to take on a world of opportunity is our number one priority.
We want the world to be a better and more sustainable place for you, your loved ones and for future generations.
But we're not here to check a box for the show of it or to make a splash (we're pretty big into conserving water and resources tbh). That's why lot of our sustainability efforts are ingrained into the very fabric of the university—even down to the design and construction and furniture we use in our buildings. It's all hidden in plain sight.
Most people, don't realize at first a lot of the things they see around campus are actually calculated, sustainable choices UML has made.
Today, we're going to explore these choices in a building you might be familiar with if you've toured campus: University Crossing.
Continue reading