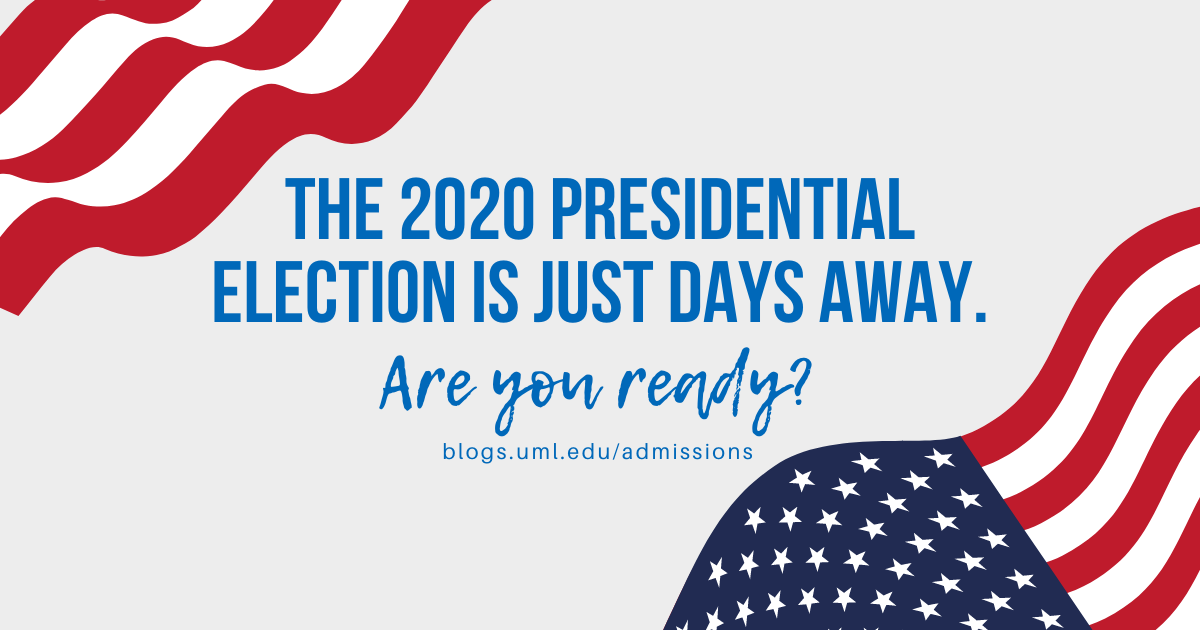 The 2020 Presidential Election is just days away, and many UMass Lowell students are casting their ballots for the first time. We want to ensure that they (and you, if you're eligible to vote) go into the polling booths as informed voters. UMass Lowell is a leader in political polling, and we have a lot of experts on campus here to help voters navigate the voting process.
Here are some ways UMass Lowell students are preparing for the election:
They're registering to attend a virtual discussion with our top political science professors, Chancellor Jacquie Moloney and UMass President Marty Meehan
They're double checking resources we've shared on everything they need to help get through election day
They're thinking about the issues and studying the polls about the upcoming election compiled by UMass Lowell's Center for Public Opinion
 UMass Lowell students are inquisitive and active participants in their community and country, and we're proud to support them. We're excited to support so many as they vote during this truly historic election.
Check this out: New UML presidential poll lets you choose: Death by meteor or status quo