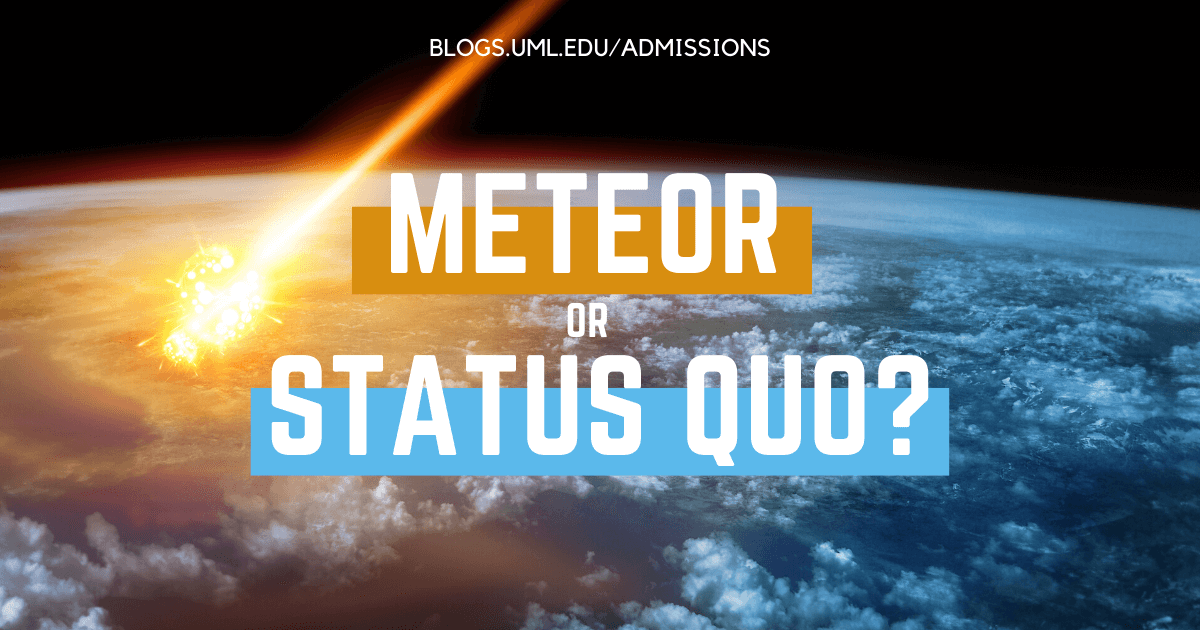 In the latest poll by UMass Lowell's Center for Public Opinion, 440 New Hampshire Democratic Primary likely voters were asked a simple question:
Which of the following outcomes would you prefer occur on November 3, 2020?
Donald Trump wins re-election
A giant meteor strikes the earth, extinguishing all human life
64% chose death by meteor.
The poll is real
It sounds like something a satirical news site like The Onion would come up with, but it's legit.
The findings were picked up by prominent news media organizations like the Rolling Stone, Time, Newsweek and more. It's also blowing up on Twitter.
Check this out: Democratic primary voters survey at UML
This is just one of many polls that the Center for Public Opinion conducts throughout the year to encourage an understanding of government policies and civic culture. Our students learn how to be active participants in the world around them.
Stay tuned for more updates from the Center for Public Opinion!