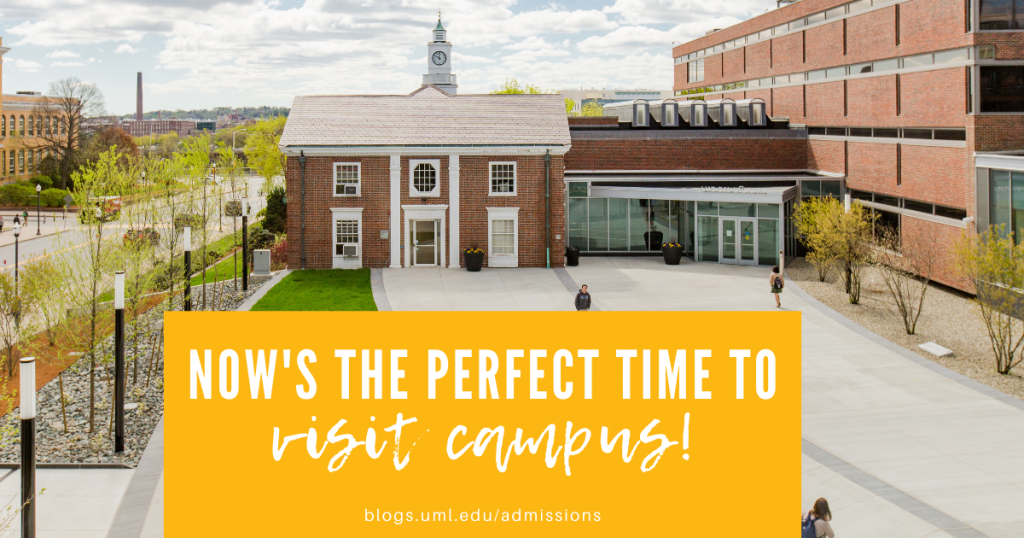 We could tell you all about class sizes, dorms and the activities available to our students in an email, but it wouldn't be the same as seeing these things in-person for yourself.
Our admissions team is available and eager to connect with you and your family to help you imagine yourself here. This summer, you can visit campus in-person most days of the week (even on Saturdays!).
We can't wait to see you!
*Anyone who visits campus must review the Massachusetts Travel Order and register as a UMass Lowell visitor.