You may have heard that UMass Lowell was recently recognized as the highest-rated campus in Massachusetts by the Sustainability Tracking, Assessment and Rating System (STARS). This means that we're in the top 10 of over 900 colleges and universities across the nation who use this sustainability rating system.
It's an incredible accomplishment, but we're not doing it for the recognition.
We're doing it for you and the planet. Whether you hope to major in one of our sustainability-focused majors or minors or just want to learn the ins-and-outs of every day sustainable living, we'll be here to show you the ropes.
These are a few of the programs we have in place that will help you learn to make a difference in the world: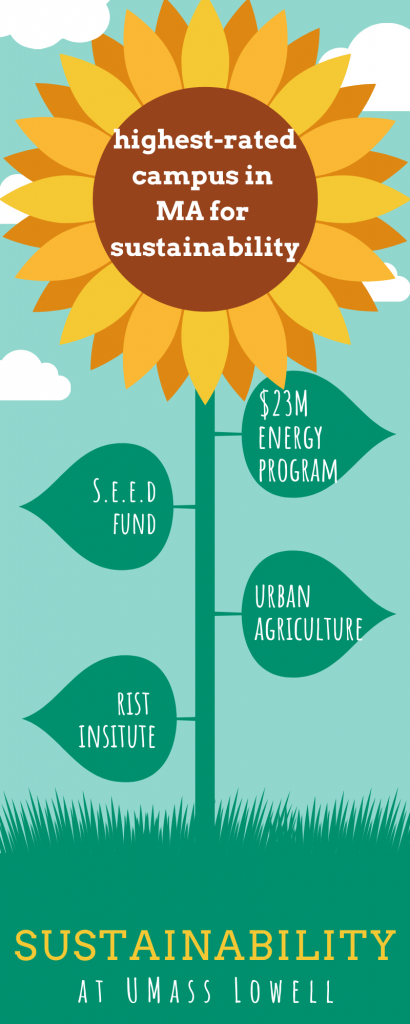 Continue reading