Way back in 2015, UMass Lowell became the first public university in New England to offer a No Test Option for applicants. Lowering the barriers to education for students who have the ability to succeed in college is something we pride ourselves in. That's why, this year, we're also giving you the chance to self-report your SAT and ACT scores.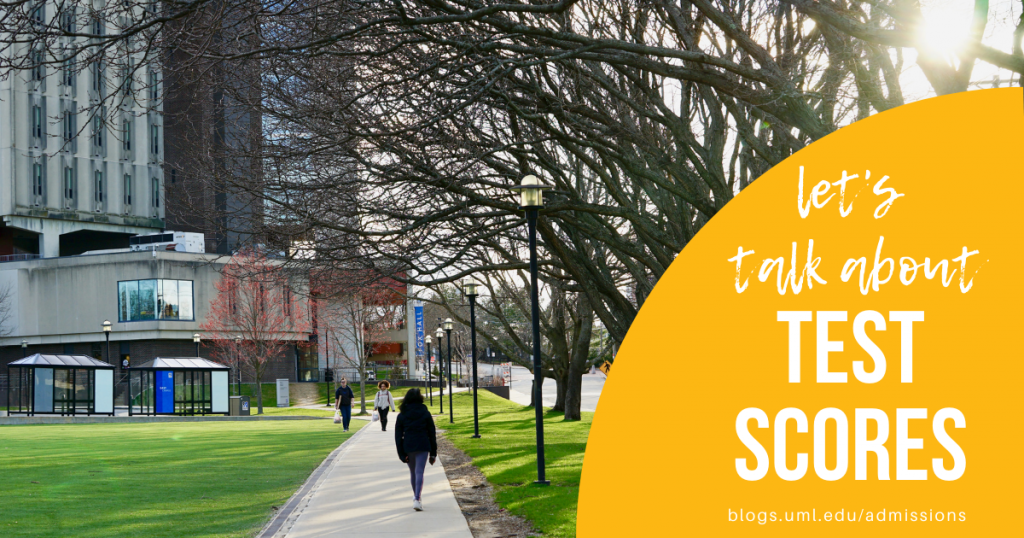 No Test Option
We know that test center closings and cancellations are a cause of concern. The good news is that we've offered a No Test Option to applicants for years. At this point, it's a long established and totally acceptable way to apply to UMass Lowell. If you're thinking of applying with the No Test Option, know that you can apply to all majors and you're eligible for scholarships.
Learn more about the No Test Option.
Self-Reported Test Scores
Since you have a limited number of schools you can send test scores to free of charge, we want to remove the financial burden of sending your scores to us, too. You will only need to submit official test scores if you are admitted to UMass Lowell and choose to enroll.
Learn more about self-reporting your SAT and ACT scores.
Have questions?
We're a quick email away and are happy to answer any questions you have!
Check this out: What happens to your application after you click "submit"?