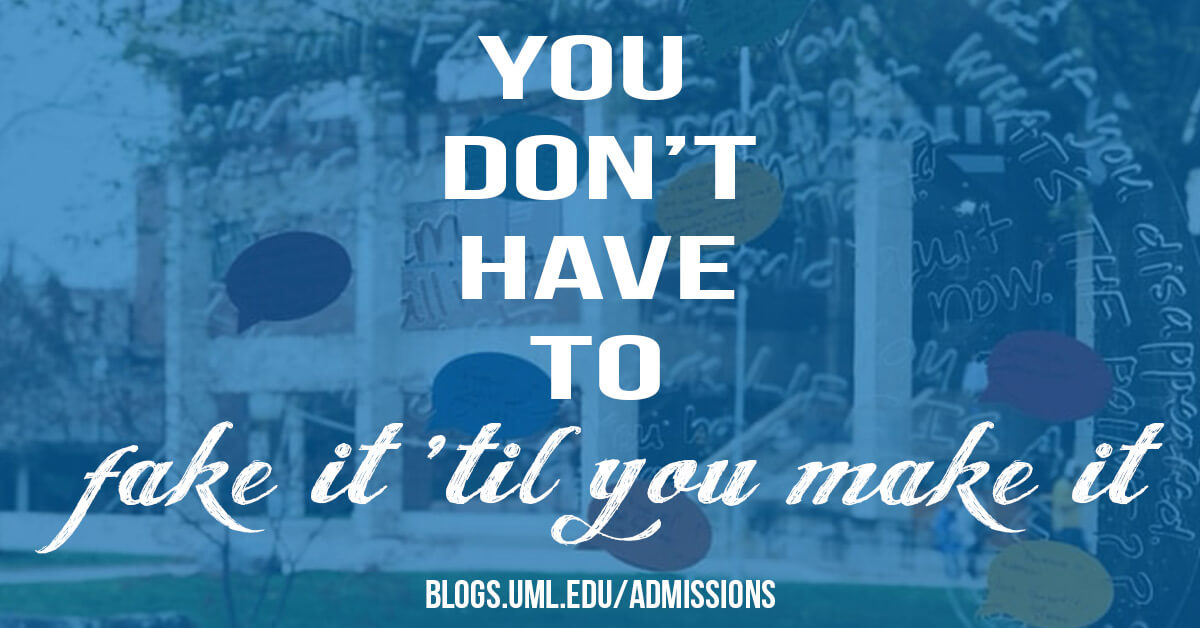 There's truth (and science!) behind people saying that positive thinking makes you feel better when you're stressed out or in a slump. But sometimes the advice that "you should be more positive" doesn't help when you're already stuck in your head and feeling alone.
These feelings are what graphic design students, Sundilynn, Cathy, Ivanna, Alecia and Emily, tackled this spring semester in an interactive art piece. Their mission? Shining a light on students' emotional health. They wanted their classmates to know that they didn't have to fake being happy because they weren't the only ones with negative feelings, and that they wouldn't (and shouldn't) be alone in working through them.
Supportive and positive thinking is the heart of UML's culture
It all started with an assignment for the class, Form and Content (ARTS.2010) with Prof. Jennifer Houle. The students were tasked with creating a public art piece, and they decided to install the art in the gazebo on South Campus.
They wanted to draw attention to everything college students go through on a daily basis and to help spread positivity around campus.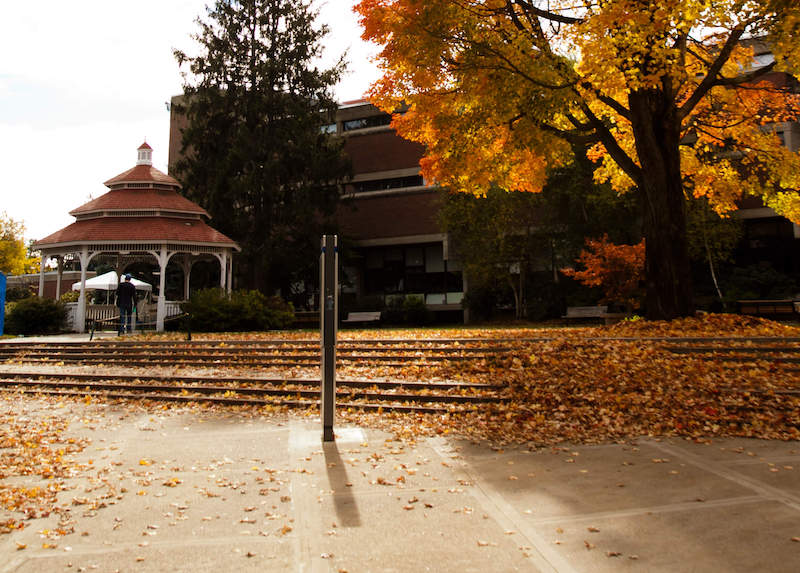 It starts with a single thought
The center of this art project is a piece of plexiglass shaped like a brain. Sundilynn, Cathy, Ivanna, Alecia and Emily then carved words into the plexiglass brain. Some of the phrases they cut into the plexiglass were:
I should quit now.
FAILURE.
No one would notice if you disappeared.
What's the point??
They then encouraged random students passing by to write positive messages on sticky notes to cover the negative thoughts.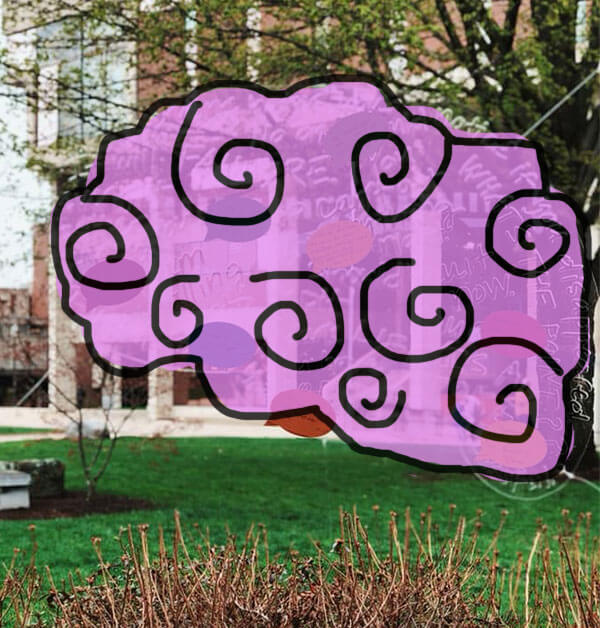 Pass it on and spread positivity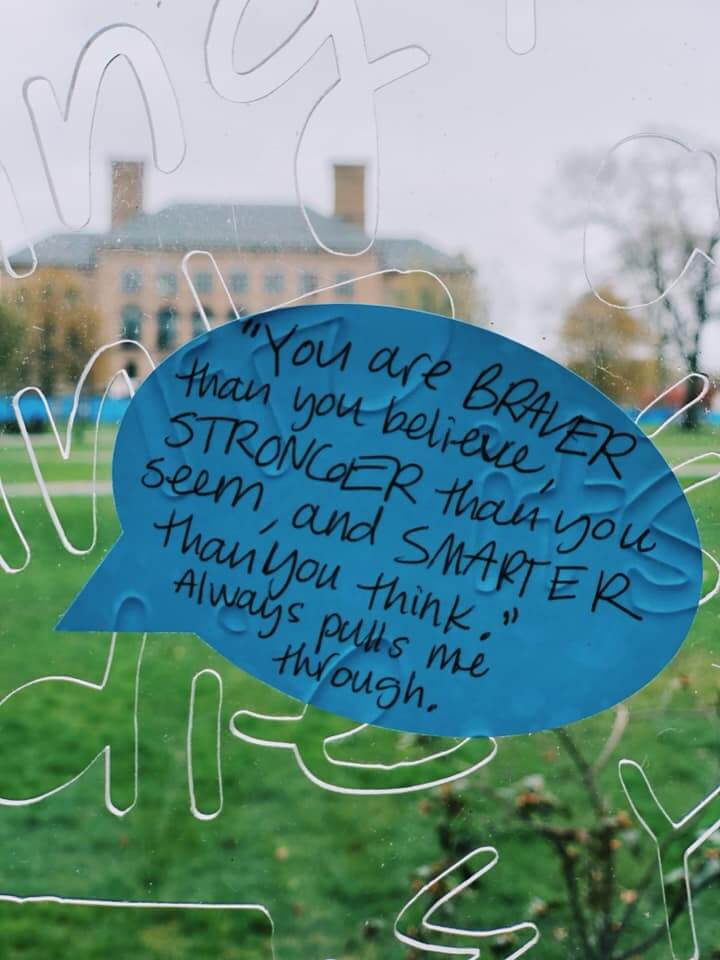 The longer the art piece was up, the more students interacted with it and the more positivity spread. This project did more than tell students to "stay positive." It reminded them that they weren't alone.
And inspired students to be kind to themselves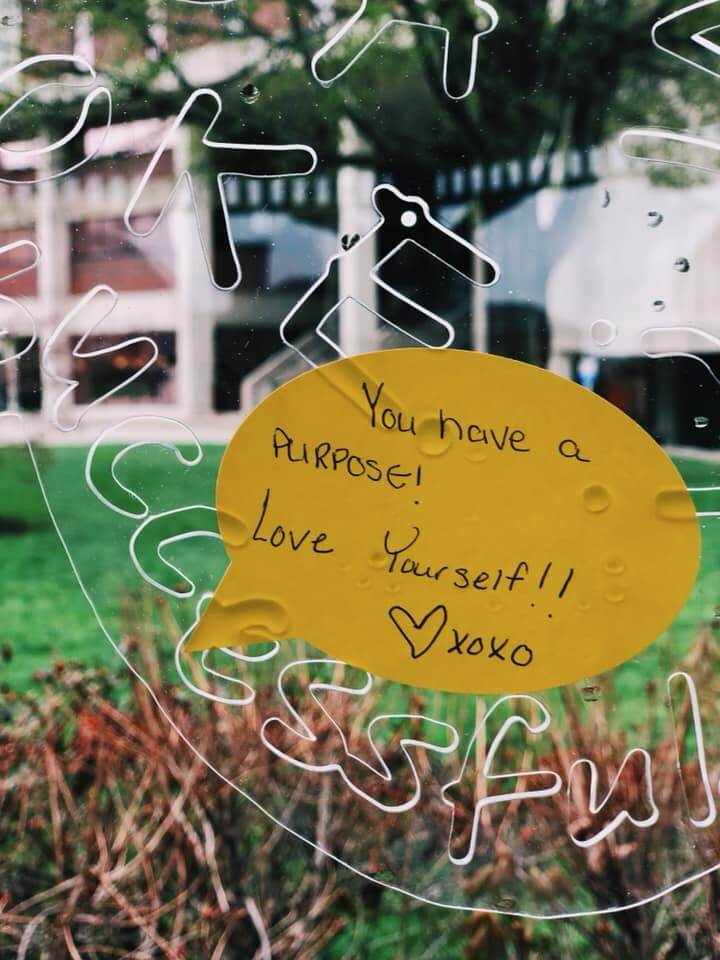 Let's be honest, thinking well about yourself can be challenging when you feel down and stressed out. It helps to know that there will always be people in your corner who will be kind to you when you can't be kind to yourself. Remember: You're not alone and it's ok to ask for help.
Check this out: Colors of spring
You should know: This level of wholesome is common here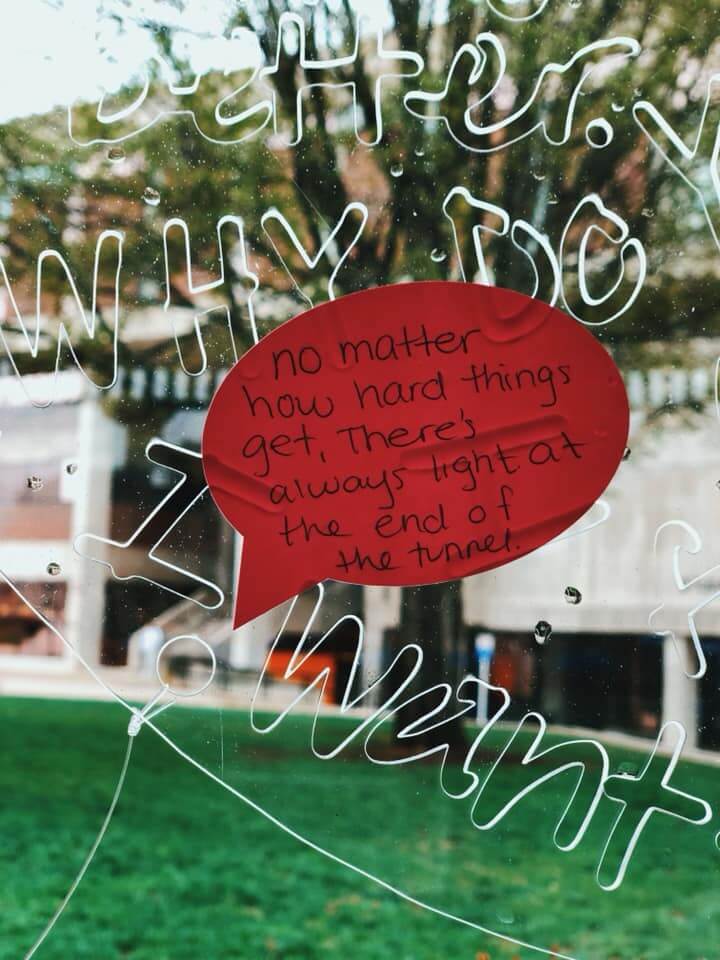 Since working at UML, I've learned that there is power in the little, every day acts of good. This art piece is just the tip of the iceberg of the positive thinking mindset that we have.
The funny thing is that we (the marketing office) didn't even know that this interactive art piece existed. It was pure coincidence that we found out about it. Obviously, some professors and students knew about it, but the students behind this didn't do it for the glory or bragging rights. They didn't shout it from the rooftops or make an announcement in the "Today @ UMass Lowell" email that goes around.
Honestly, it's the willingness to do things like this, supporting their classmates and encouraging positive thinking, that sets UML students apart from the rest.