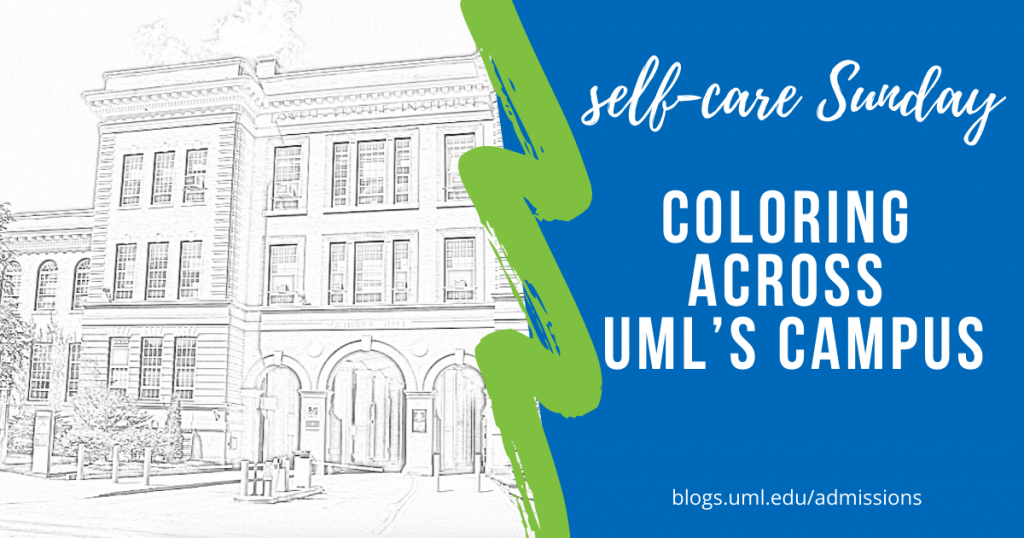 Taking up new and relaxing hobbies is great for self-care. With everything going on right now, lowkey activities like baking, coloring and cross-stitch are having moments.
Unable to get your hands on a coloring book? No worries. I created a handful of coloring pages of major campus landmarks. All you need to color your way across the UMass Lowell campus is a printer and some coloring supplies.
*Click on the coloring pages you want to print.
Coloring Pages of places on North Campus
Pulichino Tong Business Center: Recently renovated, the Pulichino Tong Business Center provides students with a show stopping trading room, Bloomberg terminals and networked classrooms.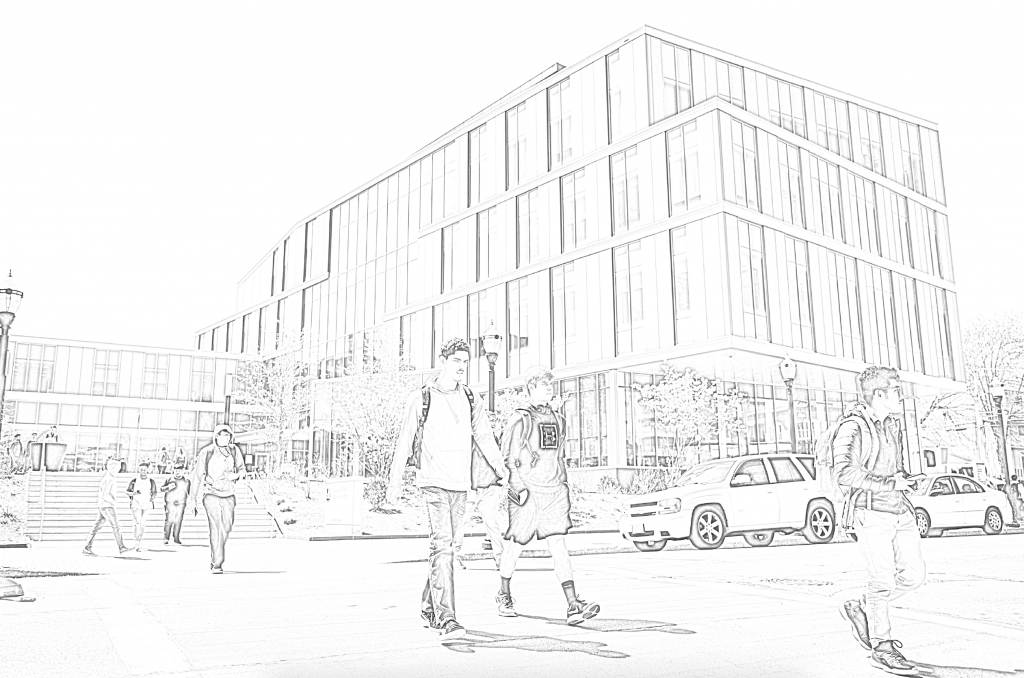 Southwick Quad: Southwick, Pasteur, Falmouth and Kitson are the four buildings that make up this quad. Students from the colleges of Engineering, Sciences and Business make use of the computer, robotics and research labs.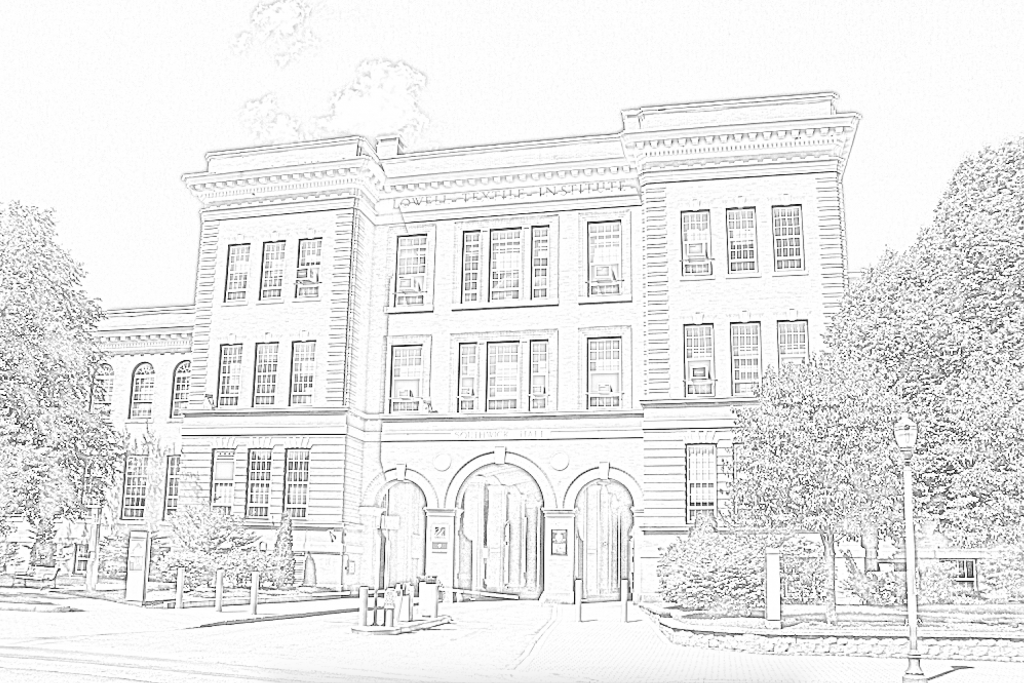 Coloring Pages of places on South Campus
The Gazebo on South: This a great meet-up spot in the center of South Campus. It's also at the center of a lush green space on campus that'll be nice to color. Sometimes it's even used to showcase student artwork.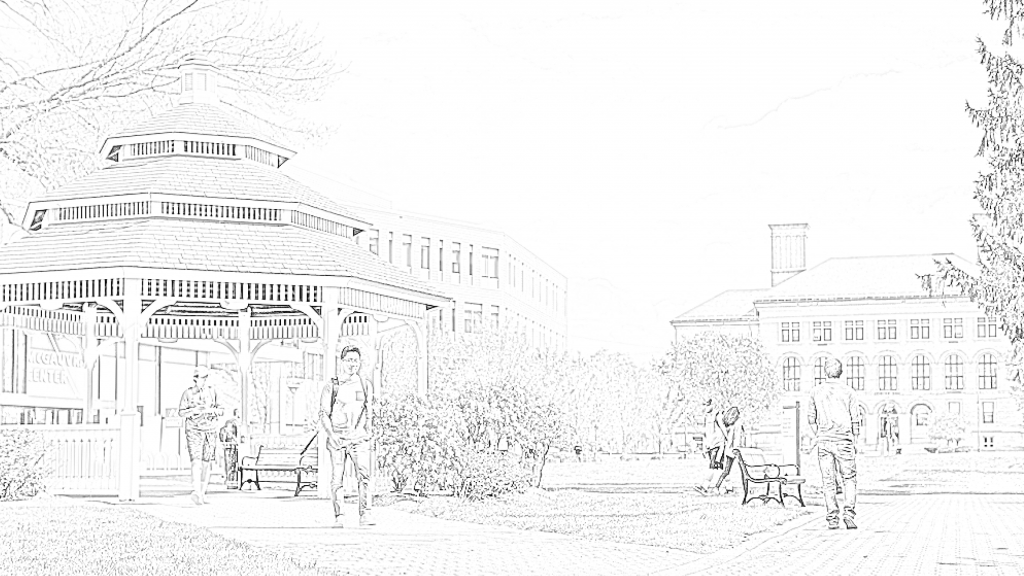 O'Leary Library: This is a central hub on South Campus. Students can get tutoring help from the Centers for Learning; find research materials related to the arts, humanities, social sciences, health and the environment; and recharge at Starbucks.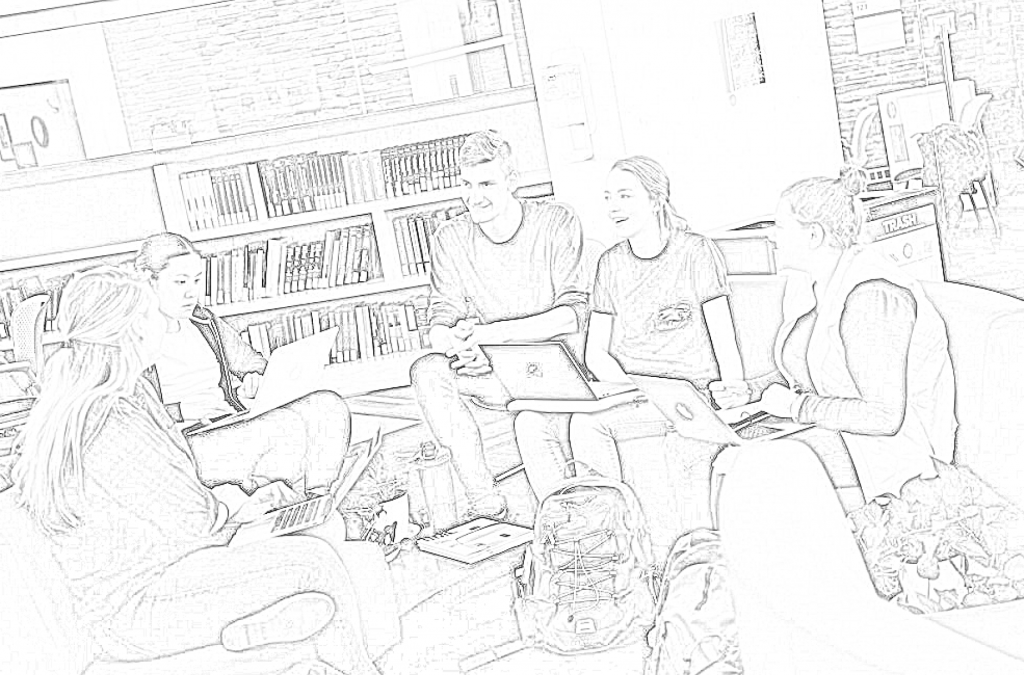 Coburn Hall: There's a lot of history in Coburn Hall. As the oldest academic building on campus, we called in experts to help renovate and restore the building in a way that preserves the history of UMass Lowell and embraces the 21st century.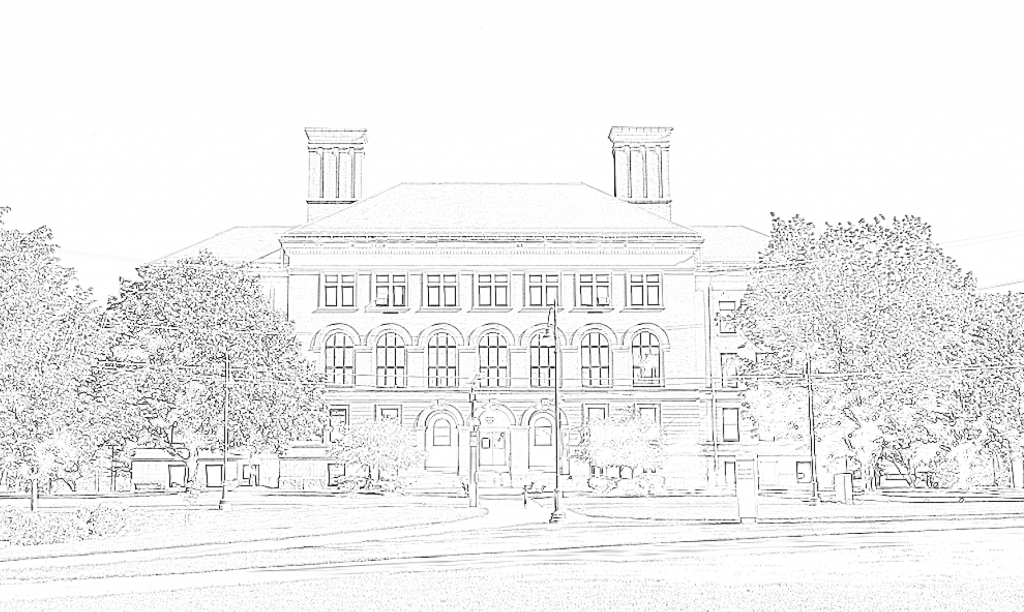 Coloring Pages of places on East Campus
University Crossing: A central hub where you can find Student Activities & Clubs, the Wellness Center, Campus Police, Starbucks, the IT Help Desk, Admissions and more.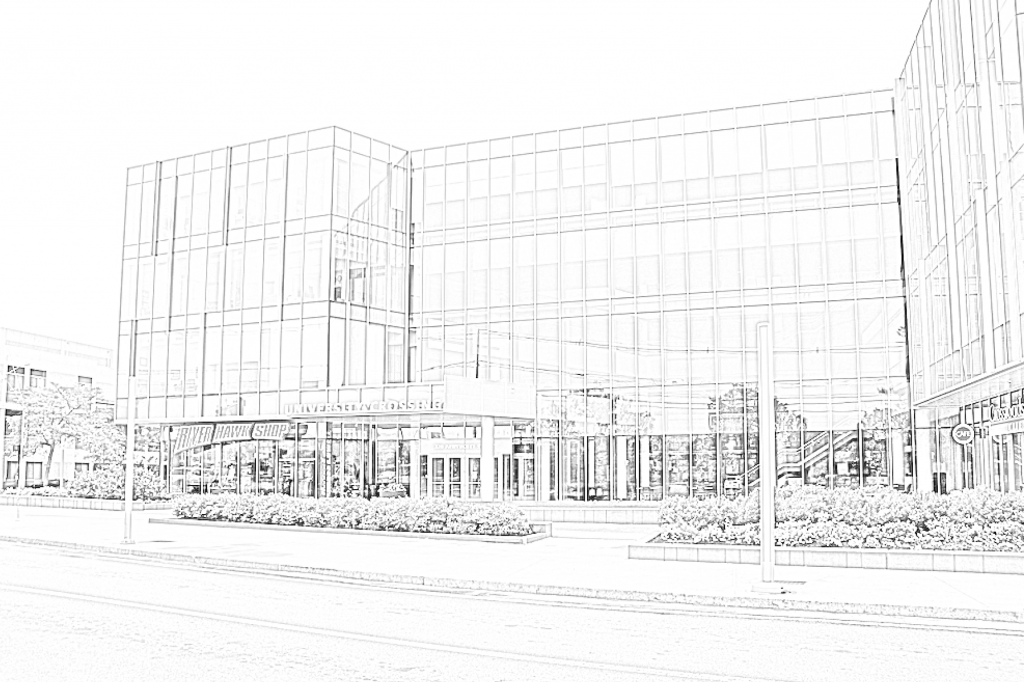 Campus Recreation Center: The CRC is always abuzz with activity. From basketball courts to fitness classes, there's something here for everyone. It's not only a place for all your fitness needs, it's also home to many of UML's student club sports activities.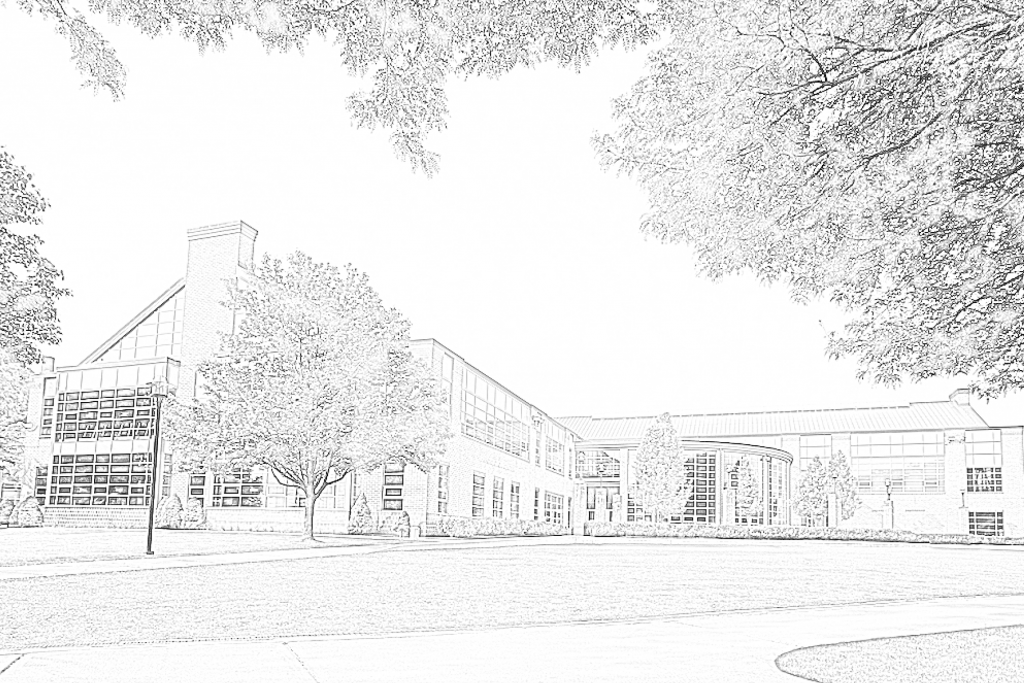 Extra coloring pages
Rowdy: Rowdy the River Hawk is UMass Lowell's mascot. Color him in and get in the UML spirit!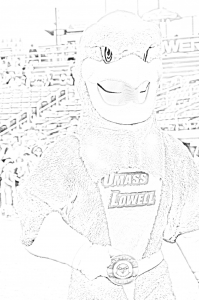 Stress Relief Fairs: At the end of every semester, UML pulls out all the stops to help students decompress and take a step back from the stress of upcoming finals and the stress from college life in general. From coloring to crafts to snacks to the henna station, there was something there for everyone. And most importantly. The therapy animals. Some are even little babies! Look at their fluffy faces!! Here's your chance to color these good doggos.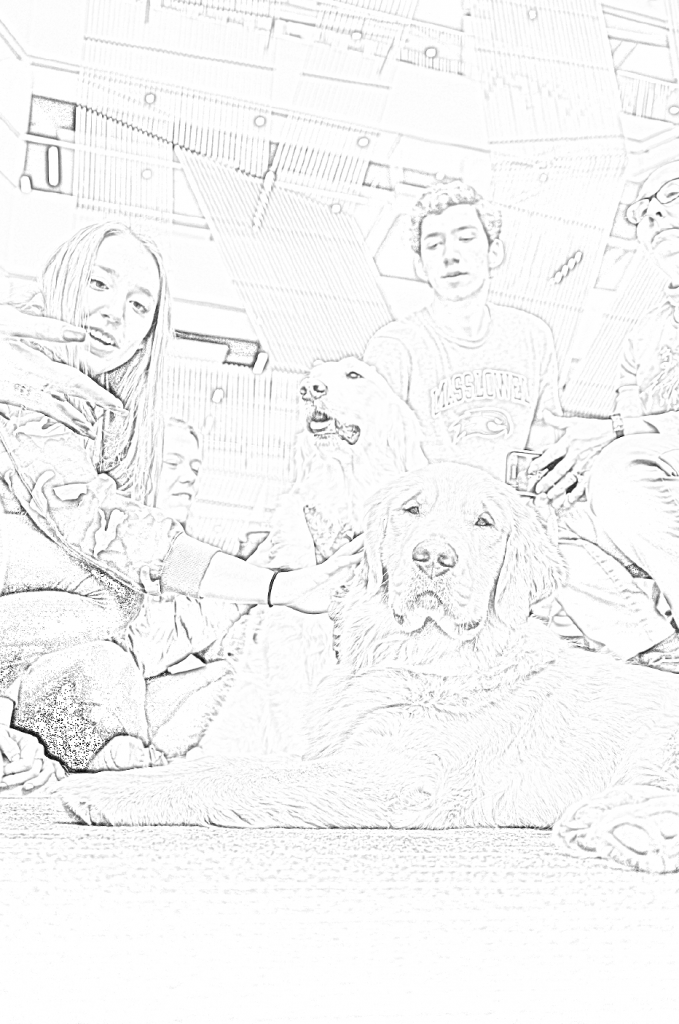 There you have it! I hope working through these coloring pages helps you relax and explore the UML campus.