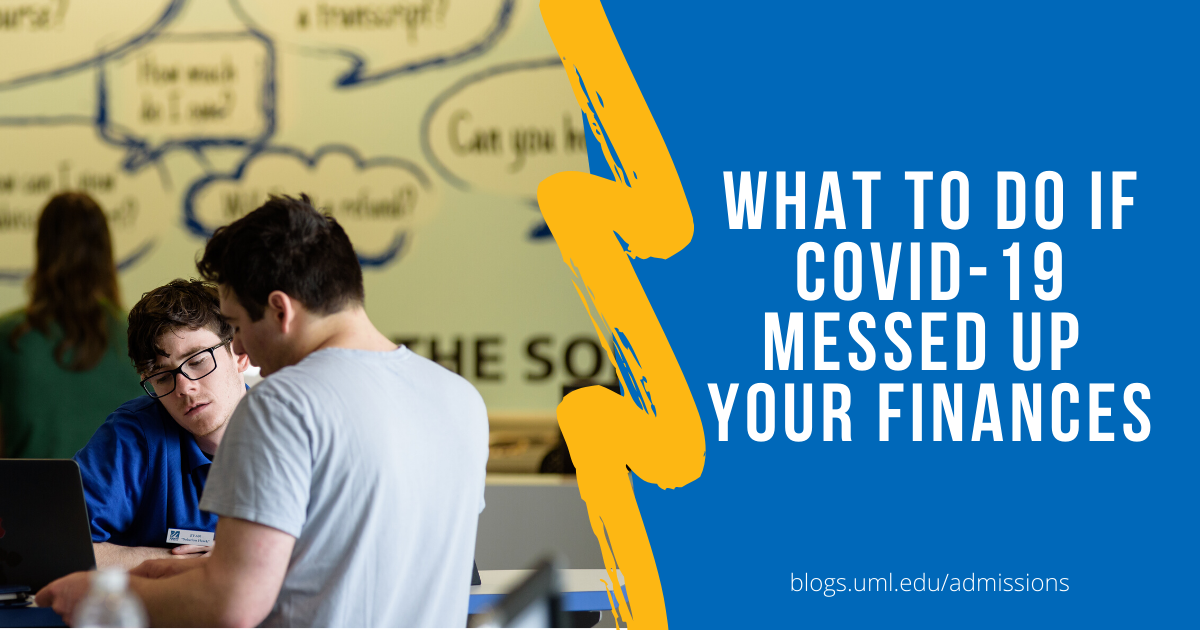 We understand that the COVID-19 pandemic has changed the financial situation of many families. That's why we wanted to share some ways that you can stay informed and aware of your financial aid options at UMass Lowell no matter where you are in the college search process.
The Solution Center is available to answer financial aid questions
The Solution Center is our one-stop shop for all your questions about financial aid and money management. From general financial aid questions to helping you navigate changes brought on by COVID-19, they're available to help you figure it all out. You can call them at 978-934-2000 or send them an email at TheSolutionCenter@uml.edu.
Find up-to-date information on COVID-19, student loans and financial aid
It's important to stay on top of what's happening with student loans and COVID-19 on a federal government level. That's why the federal government set up a website to help keep you and other student loan borrowers informed about how COVID-19  is impacting student loans, interest and payments.
Some additional ways you can fund your education at UML
You should know that financial aid isn't the only way to fund your education at UMass Lowell. There are numerous options available to you. We have scholarships, work experiences, research opportunities and money management resources you can access. On top of helping you fund your journey at UML, these options will also help you gain confidence and experience in your field and build your professional network.
UMass Lowell's Special Circumstances Appeal Process
If you received a financial aid package, but you now feel like your financial status has changed, you can review our special circumstances appeal process. Again, if you have any questions, you can call the Solution Center at 978-934-2000 or send them an email at TheSolutionCenter@uml.edu.
Tuition and Fees for next year
Many people are asking us what tuition and fees will look like for next year. It's a valid question and we hope to give you more clarity soon. Tuition and fees are set each year by the Board of Trustees. This typically happens in the late spring or early summer. We are still trying to see what our fall semester will look like. New things come into focus consistently, but we still don't have the full picture. Once we do, we can set a tuition and fee schedule for the fall. Rest assured that student financial impact is at the forefront of the tuition conversations we are having.
We are available and willing to help you during this time. Reach out to us if you have any questions about financial aid, funding your education at UMass Lowell or just need a friendly ear.