With great pride, I want to share that the National Science Foundation has awarded UMass Lowell an ADVANCE-IT grant for its proposal "ADVANCE: Institutional Transformation: Making WAVES: Disrupting Microaggressions to Propagate Institutional Transformation." According to the proposal's abstract, the goal is
"to create an academic environment that supports STEM women to achieve to their highest potential by disrupting interpersonal and institutional microaggressions that undercut their productivity and well-being. Despite increasing numbers, women faculty are still underrepresented in academic STEM, predominantly at higher ranks and in leadership. Recent research suggests that microaggressions, as a particular expression of subtle biases, have a powerful, cumulative negative impact on access to research support and advancement."
The Institutional Transformation program WAVES (Women Academics Valued and Engaged in STEM) proposes to holistically tackle this critical barrier for women in STEM with interventions including surveys, an informational campaign, bystander training, alternative networks for STEM women, and increased transparency and accountability initiatives.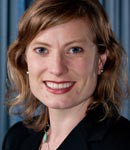 Congratulations to the investigator team, including UMass Lowell Chancellor  Jacqueline Moloney, Ed.D.; Julie Chen, Ph.D.; Meg Bond Ph.D.; Marina Ruths, Ph.D.; and Meg Sobkowicz-Kline, Ph.D.
Dr. Sobkowicz-Kline, Plastics Engineering, will serve as Engineering's liaison for the WAVES program. To date, $1.6 million has been awarded for this effort.