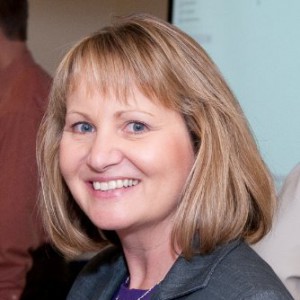 Today we are honored to welcome alumna Cynthia (Cindy) Conde '87, '91 back to campus as our November Leadership Colloquium speaker!
Cindy will meet with a small group of student leaders and chemical/biomedical engineering faculty for a working lunch, and then host a seminar open to University faculty, staff and students at 3:00 PM in the Perry Atrium (Saab ETIC).
Ms. Conde is currently serving as the Chief Information Officer and Head of Information Solutions for North America at Sanofi, a global healthcare leader with core competencies in Diabetes, Vaccines, Oncology, Animal Health, Rare Diseases and Multiple Sclerosis, and Consumer Healthcare.
Prior to assuming her current position at Sanofi in October 2012, Conde ascended the ranks at Genzyme Corporation, serving in a number of roles with increasing responsibilities over the course of her 16+ year career with the company.
She has held such roles as: Director of Operations for Genzyme's Diagnostics Products Division. ERP Program Director and IT Business Partner for Corporate Operations. VP of Information Technology for Genzyme Genetics, VP of Information Technology – Enterprise IT; and VP of Information Technology and Genzyme IS Business Partner for Sanofi's Global Services Division.
In addition, Ms. Conde served as a self-employed project management, IT, and professional training & coaching consultant for a number of years; and was a Principal of Hawkeye Software Systems, a small, privately owned company that provided case/client management software solutions for law offices.
Prior to that, Cindy was employed as the Director of Manufacturing at CR Bard from 1992-1995 and as a Manufacturing Engineer at Polaroid Corporation's Camera Division from 1987-1992.
Ms. Conde, a member of the College's Industrial Advisory Board, earned a Bachelor's degree in Industrial Technology and a Master's degree in Manufacturing from the University of Lowell in 1987 and 1991, respectively.
We look forward to your time with us today!
---
Please join us for our Leadership Colloquium – all are welcome!