Disclaimer: Anything written in this blog represents the opinions of the author, and no one else. Each blog is written lightly, and is not intended to offend any of the mentioned businesses, locations, students, or staff.
I was an extremely ill-prepared high school student my senior year. I decided to go to UMass Lowell on a whim and never looked back. Fortunately for me, this proved to be one of the best decisions I have made in my short lifetime.
As a senior, I never attended welcome days, preview days, or any informational sessions that UMass Lowell provided. Because of that, I had a whole lot more work to do as a freshman. I was a mess. I didn't know what my dorm would look like, I had no idea who my roommates would be, on what campus most of my classes would be located, the size of the business school, if there was a tutoring center, etc. Because of this, my first semester freshman year of college consisted of a whole lot more running to class, emails to professors, and overall fending for myself that I was not emotionally prepared for at such a vulnerable time in my life.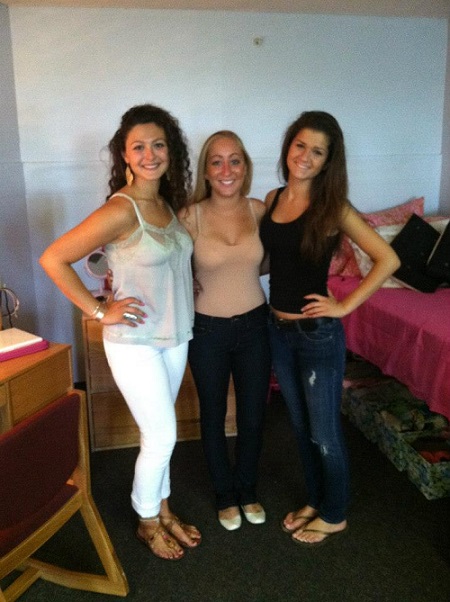 This is a picture of me and my two friends who were generous enough to deal with the mess that I was and help me move in to school. This was taken in my freshman dorm on the ninth floor of Fox Hall!
I am so proud to say as a sophomore that WE ARE HERE FOR YOU! UMass Lowell and the Manning School of Business want to help you and share with you the resources available to help you.
One of our tools to help you is Fall Preview Day. Thank you to everyone who attended Fall Preview Day this past Saturday. It is so wonderful to see that you all are interested in being proactive about your future – unlike me at your age. It was a joy to meet all of you and I hope that I can continue to help you throughout your journey with the Manning School of Business. If you don't remember who I am, I was the girl with the long blonde hair who wore a light blue button-up and spoke with the two other students about the Manning School of Business. If you don't remember me still, I was the girl in front with the other speakers who sneezed in the middle of the presentation. I hope that helps!
Again, thank you all for joining us this Saturday. If you have any more questions, I encourage you to inquire through the MSB Facebook page (www.Faceook.com/UMLMSB) or through Twitter @UMassLowell_MSB. If it is a personal question, you can email me at Thalia_Chodat@student.uml.edu, the Coordinator of Student Success for the MSB Lisa Armstrong at Lisa_Armstrong@uml.edu, or the Associate Dean of the MSB at Frank_Andrews@uml.edu. Let us help you have a smooth freshman year!