With the $200K Challenge right around the corner, the 15 innovative Finalists are preparing to pitch their unique solution on September 17th. Tickets to attend this annual and exciting event are free this year. Finalist Aidar Health is developing a transformative multisensor device, MouthLab™, which captures more than ten health parameters in under a minute, providing access to real-time digital biomarker feedback and actionable health insights. We talked to CEO Sathya Elumalai to discover what led them to the $200K Challenge.
What was the genesis or inspiration for your idea?
"Can you prevent me from going back to the hospital?" That's what my mom Viji asked me when I arrived at the hospital after she got admitted for the 5th time in a single year, in 2005, due to her multiple chronic conditions. And that began my journey through the hard realities of the world of chronic diseases and those who suffer from them.
My mom and her condition inspired me to start Aidar Health (fka Multisensor Diagnostics) with the mission to improve the quality of life of our members with chronic conditions and enable positive outcomes by empowering personal healthcare.
And, after 15 years, I am still surprised how challenging our healthcare system makes it for people with chronic conditions to stay healthy and active. What exists today is confusing, complex, and costly. But those are just words.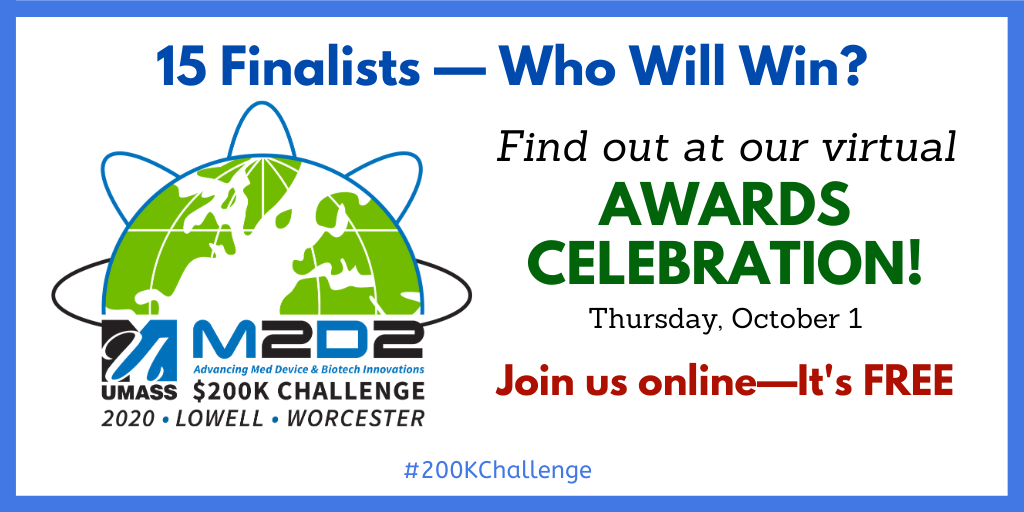 More importantly, the current healthcare system disempowers people, leaves them feeling alone, and can contribute to a decline in people's mental and physical health. So, while my mission to help understand and manage chronic conditions may have started with my mother, it soon became a global mission to help millions of people like my mother and also caregivers like myself, by delivering a far better, healthier, patient-centered experience.
By applying the power of data science we aim to improve outcomes for people who are struggling with single or multiple chronic conditions around the world.
At Aidar Health (pronounced as Aid "Our" Health), we are reimagining today's standards for clinical trials, chronic care management, and health monitoring. Our rapid medical assessment device, MouthLab is a non-invasive, hand-held, home monitoring device that measures more than 10 vital medical parameters such as temperature, blood pressure, respiratory rate, respiratory flow cycle morphology, pulse rate, ECG, SpO2, heart rate, heart rate variability and spirometric lung functions in just 30 seconds.
Sensor and daily symptom data are sent in real-time using LTE-M (4G) directly or via Bluetooth to our secure HIPAA compliant cloud, where our proprietary analytics use AI and machine learning algorithms to generate actionable data and key health insights for early identification of an exacerbation, and disease progression among patients with chronic conditions and also COVID-19. This data can then be accessed through a real-time surveillance dashboard, to triage and for providing timely intervention and treatment modification.
We also built secure APIs to integrate seamlessly into various EMRs and telemedicine platforms, including 3rd party wearables and apps, to send/receive real-time data, maintain continuity, and enhance the delivery of care to the right patient through the right venue and at the right time."
What are the most significant barriers you've faced and overcome?
There have been numerous challenges along the way, which are credited to portraying the resilient attitude of our team. Noteworthy challenges can be attributed to those imposed by the prevailing pandemic. A major portion of Aidar Health's development of design components were outsourced to Europe and Asia. The pandemic imposed major restrictions and caused huge delays in procuring the components for the final product. It severely affected the manufacturing timeline in turn pushing against our regulatory schedule.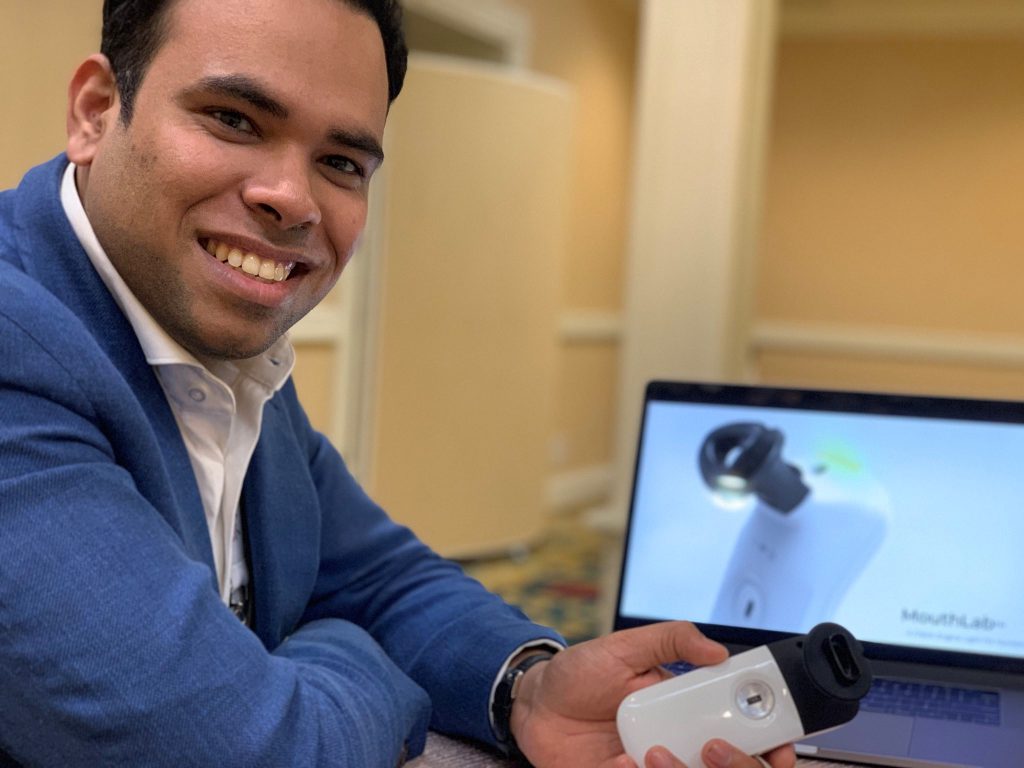 However, we were able to quickly find innovative ways to design and procure superior components from the US suppliers and was able to hire highly talented engineers within 3 weeks to perform all outsourced design and manufacturing activities, internally, at our Head Quarters in Baltimore.
We were also able to achieve all the testing related to our FDA submission at a monumental phase and completed everything, from safety, biocompatibility, EMC and clinical tests in 6 weeks, what would have normally taken 6 months.
We also have a strong US-based manufacturing partner, suppliers and distributer to build thousands of devices to cater to hundreds of millions of people. Today, we are proud to call ourselves as a US company started by immigrants and minorities and manufacturing superior products designed and made in the US. This would have not been possible if not for our amazing team.
Managing our rapid growth and innovation requires special group of people and leaders who understand that this is more than a business . . . it's about caring for the people who matter most to all of us. For us, this has always been very personal, which is why we're so passionate about what we do. It's about pairing operational execution and growth with compassion and empathy. In short, our culture of collaborating with each other and serving our members like our family is perhaps our biggest competitive advantage and the biggest accomplishment that we are proud of.
Can you share a "Eureka!" moment—a breakthrough in the development of your idea?
Being an admirer of the popular science fiction television series Star Trek, I was always fascinated to build a first-of-a-kind medical Tricorder device. People have been trying to replicate elements of the Tricorder since the 1990s. But it's only in the last few years that the dream of creating a genuine Tricorder-type device has seemed within reach. But,in reality, it's hard to come up with a single device to diagnose many conditions as projected by Dr. McCoy in the Star Trek series. Arguably one of the biggest stimulants for building a Tricorder came when Qualcomm sponsored the Tricorder XPRIZE, a competition intended to help promote the creation of a medical Tricorder.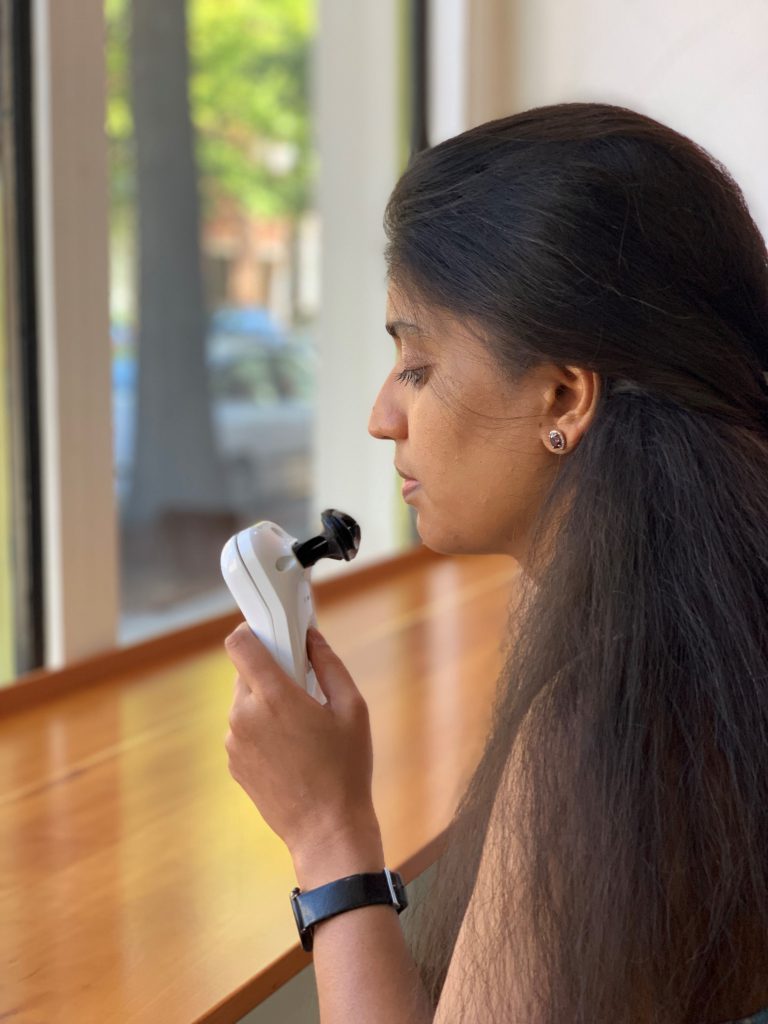 However, accessing many relevant biological information from an individual may require many devices and many sites in the body to capture unique biomarkers. Traditionally, many companies attempted to create this fictional device but nobody succeeded. There were no clear winners of the XPRIZE Tricorder Completions and the finalists were all using multiple devices to measure multiple aspects of health.
Our intuition to identify and our decision to use the mouth as an access point to collect biochemical and biophysical biomarkers was the biggest decision or breakthrough moment for us. Because the current ability of the MouthLab to obtain the above-mentioned vital signs from the mouth and hands are only the beginning. As MouthLab is placed in the mouth, it provides access to saliva and the breath which in turn provides access to many biological indicators of health.
Through continuous R&D on this MouthLab platform, we aim to further enhance it over time to make MouthLab as one of the most innovative devices for patient monitoring. Ultimately, MouthLab would be a like "check engine" light for humans, especially during this pandemic.
If you win, what's next?
While Aidar Health began with a focus on COPD, our vision was always about collecting an enormous amount of health information rapidly from an individual member so that we can present a multi-dimensional view of one's health. We know that the tools we were developing today would be applicable across many chronic conditions, and that our members and clients would want a seamless, easy-to-use experience, whether they have or managing people with one or more chronic conditions.
Today, we have created a unified digital therapeutics platform that provides smart, cellular-connected device, data science-enabled insights, behavior and health coaching, and access to medications across multiple chronic conditions to help our members live better and healthier lives.
Winning the M2D2 challenge would enable us to work with partners like Amgen, Boston Scientific, and J&J and leverage their expertise to scale our solution to reach wider patient population and diverse customer segments. It would be a huge milestone and a true testament of the market demand and necessity for our revolutionary solution.
Ultimately, we aim to design and deliver evidence-based therapeutic interventions in partnership with pharmaceuticals and providers to various life-threatening chronic conditions. Our vision is to capture the largest digital dataset on human health and disease, which will transform our understanding of health, behavior, and disease.
We wish Aidar Health luck in this year's $200K Challenge!

Meet More 2020 $200K Challenge Finalists: