The $200K Challenge brings together many of the brightest life sciences startups to pitch their innovations for a chance to win $200K of in-kind services. One of this year's 15 finalists is Oriel Research Therapeutics, whose goal is to identify sepsis at its early stage, before it becomes very challenging to treat and in many cases irreversible.
We talked with Eila Arich-Landkof, founder of Oriel Research Therapeutics, to learn more about her personal inspiration that led them to the $200K Challenge.
What was the genesis or inspiration for your idea?
Oriel Research Therapeutics is inspired by the founder, Eila Arich-Landkof, who took care of her son, Oriel, while he was battling cancer. In her urge to help Oriel cope with his disease as easily as possible and with minimal pain, she found a critical gap in his treatment that had to be addressed to enable better care for her son and other patients around the world. Eila noticed that the medical team in charge of her son's treatment was having difficulties in matching the right treatment that will fit exactly his type of cancer while ensuring high prognosis and minimizing toxicity and treatment side effects. Eila realized that in order to overcome this gap, and address the above difficulties, there is a need for a data-driven support system that will allow health providers immediate and straightforward access to one large dataset and to AI-based data modeling capabilities for easy diagnosis and therapy matching to patients.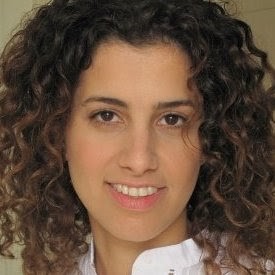 Equipped with broad experience from her work in leading global hardware and software companies (such as Microsoft Inc. and Cisco Systems), Eila gained significant additional experience as a lab technician at the Whitehead Institute of MIT (supporting postdoctoral wet lab work), followed by a project management position at the Broad Institute of Harvard and MIT which eventually led to the founding of Oriel Research Therapeutics (ORT) in 2018. ORT was selected to join the J&J Innovation Labs in 2019, leveraging Eila's unique professional experience and background together with the professional expertise of leading biologists, bioinformaticians and software engineers, to create a data-driven support system for clinical decision.
ORT's first product is a blood-based diagnostic test for Acute Myeloid Leukemia, where a large scale of blood RNA was processed and analyzed with machine learning-based methods to learn the blood RNA pattern of Acute Myeloid leukemia patients. The next product developed is part of ORT's M2D2 competition for a Sepsis diagnosis blood test. The same methods for RNA processing and machine learning models are being used to detect sepsis blood RNA patterns.

What are the most significant barriers you've faced and overcome?
ORT's main challenge is with conveying to prospective clients the approach of searching for RNA patterns to identify a disease, as opposed to the approach of a single or few biomarkers (which is currently more prevalent in disease detection). We have overcome this challenge by comparing ORT's recognition service to the dog vs. cat image detection service (which is available on smartphones these days).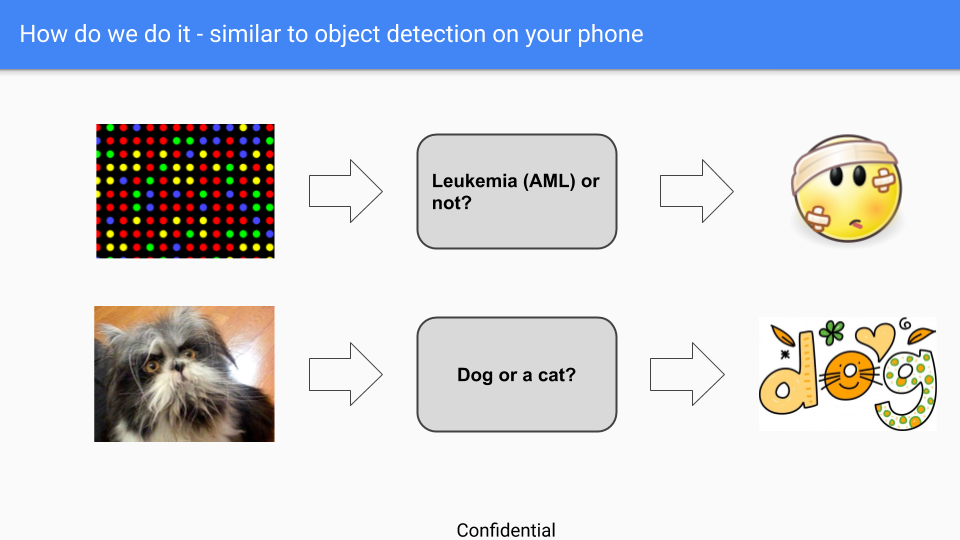 The figure above displays how the dog's and cat's image detection works. The dog's and cat's image detection system learns to recognize a cat or a dog on a newly taken picture from scanning previous pictures. In the same way, the ORT system disease detection system learns to recognize a disease on a newly taken blood sample from scanning previous disease RNA samples.
Both methods, Cat vs. Dogs and ORT do not require specific characteristics of animals or RNA respectively to be able to predict on a newly collected sample.
The accuracy rate of dogs vs. cats service is around 99%, which is the level of accuracy that ORT is striving to achieve for all of its detection services.

Can you share a "Eureka!" moment—a breakthrough in the development of your idea?
The decision to use blood in ORT services allows us to potentially offer ORT services to multiple diseases within one test and reduce the barrier of accessibility to any patient around the world.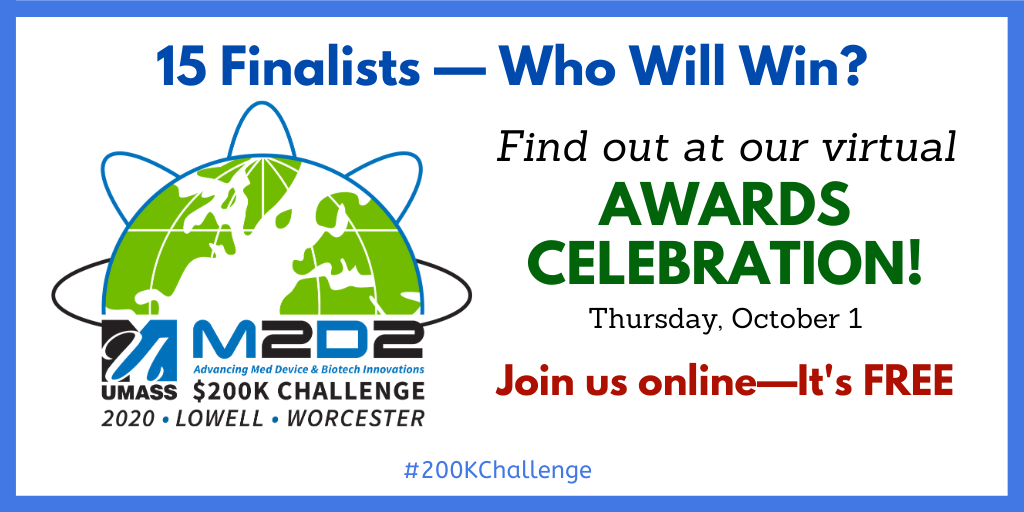 If you win, what's next?
ORT's next step will be to apply its sepsis detection services in hospitals in a trial setting, where we learn what needs to be improved in order to provide sepsis indication in minimal time. Sepsis patients, if not treated early enough, might have only a few days before it's too late.
We wish Oriel Research Therapeutics luck in this year's $200K Challenge!

Meet More 2020 $200K Challenge Finalists:
Subscribe to the M2D2 e-newsletter for twice-weekly updates on funding opportunities, news, and events that can help you advance your innovation and your business.