M2D2 has announced that Jennifer Griffin, Ph.D., Vice President, Industry Strategy and Investments at Massachusetts Life Sciences Center (MLSC), will deliver keynote remarks at the 9th Annual M2D2 $200K Challenge Finalist Pitch-Off. In response to the COVID-19 pandemic, this year's Pitch-Off will take place virtually on Thursday, September 17 beginning at 5:00 pm eastern time. Life sciences entrepreneurs, investors, academics, researchers, students, and media from anywhere are invited. Tickets are free with registration.
Meet Jennifer Griffin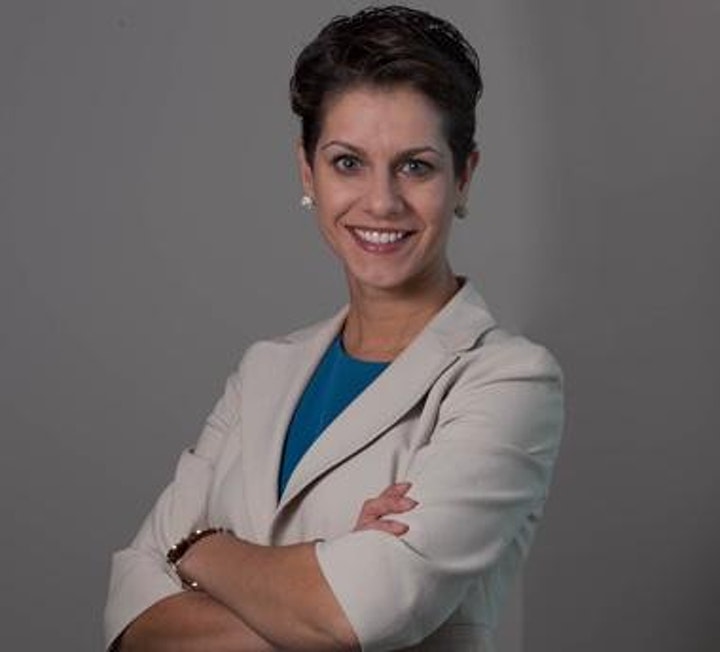 Jennifer has over 10 years of experience working to develop life science technologies in the public, private and academic sectors. She has advised investors, universities, and management teams around the globe and is currently responsible for developing the State's investment strategy to strengthen the life sciences industry in Massachusetts.
Jennifer joined the MLSC in September of 2017 as the Vice President, Industry Strategy and Investments. In her role, she develops and manages the investment strategy for a variety of initiatives and partnerships for the life sciences industry, including with private, public, and nonprofit stakeholders. These include investments targeted at seeding early-stage companies, supporting underrepresented entrepreneurs, accelerating industry –academia partnerships, as well as attracting and retaining life science companies in the Commonwealth of Massachusetts.
Prior to joining the MLSC, Jennifer spent time in both the academic and private sectors of the industry. She began her career in technology licensing as an Associate Licensing Officer at MIT's Technology Licensing Office where she worked alongside faculty, researchers, investors, and entrepreneurs to commercialize early-stage life science technologies.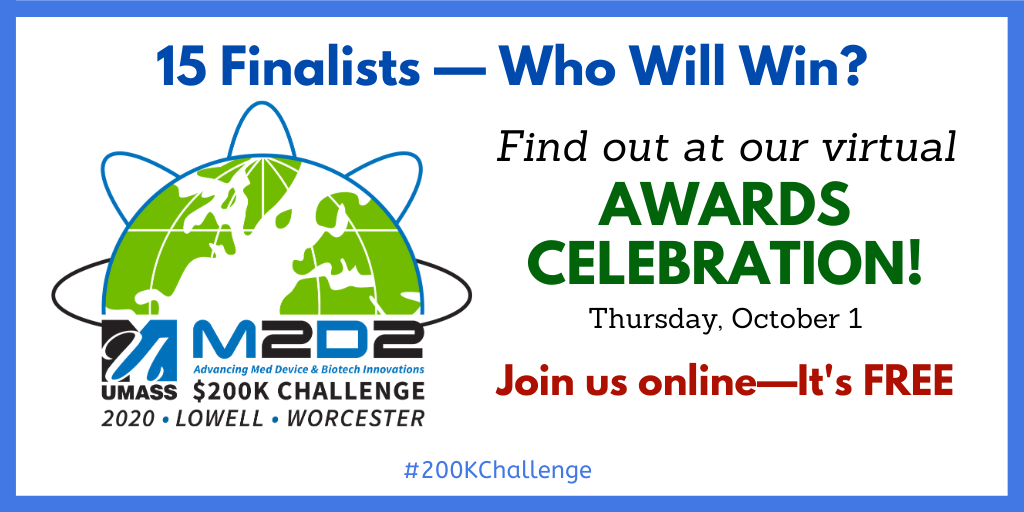 Most recently, as a Senior Consultant with Back Bay Life Science Advisors, Jennifer provided a variety of strategic advisory services to private and publicly biotechnology, pharmaceutical, and medical device companies, as well as investors. Jennifer is a proud Massachusetts native having received degrees from both UMass Amherst (BS, Microbiology) and UMass Medical School (Ph.D., Biomedical Sciences).
Reflecting on a long-standing partnership
Regarding the MLSC/M2D2 relationship, Jennifer said, "As a founding sponsor of M2D2, it has been our pleasure and honor to watch M2D2 become the biotech ecosystem it is today. A huge part of that ecosystem is the $200K Challenge that, like M2D2, has grown over time, and brings together a variety of different stakeholders who are all committed to seeing early stage life science companies succeed.
"In this time of isolation, M2D2 continues to bring people together, a mantra that's been pivotal to their success."
Boosting the $200K Challenge award purse
She also announced that MSLC is sweetening the pot for this year's 15 Challenge Finalists. "The Massachusetts Life Sciences Center, together with its Board of Directors, is so pleased to be one of those stakeholders and specifically, to be providing a $50K prize to advance the promising technologies and companies of the Challenge."
About the M2D2 $200K Challenge
The $200K Challenge is an annual start-up competition hosted by M2D2 focused on identifying and rewarding disruptive companies in the medical technology and biotechnology industries.
This year we received 250 entries from entrepreneurs worldwide. At the Challenge Pitch-Off on September 17, 15 Finalists will become eligible to win a share of our $200,000 purse of sponsor-provided, in-kind services. These services include lab and office space; engineering, product development, legal, regulatory, clinical, and business services. Past winners have been empowered to bring their innovations to life—and to market. We'll announce our 2020 Challenge winners on October 1. Watch last year's winning pitches.
Thanks to our 2020 200K Challenge Sponsors