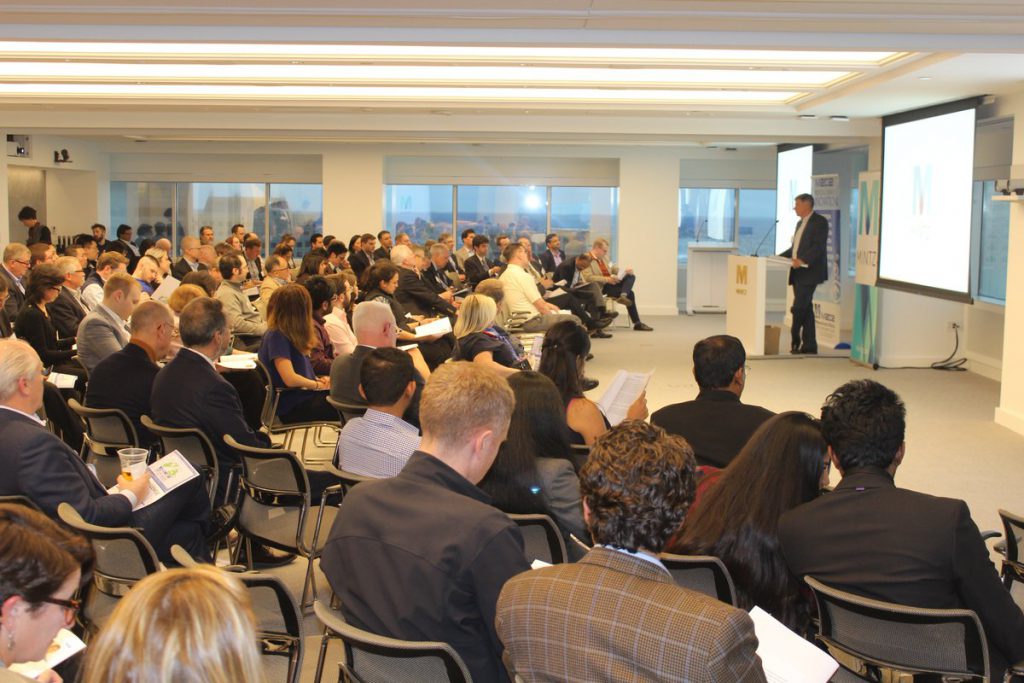 Some 200 life sciences innovators, investors, and insiders crowded the offices of Mintz in downtown Boston last night as we announced the winners of the 8th annual M2D2 $200K Challenge. Out of a field of 19 Finalists, our judges selected 12 winners—a Challenge record.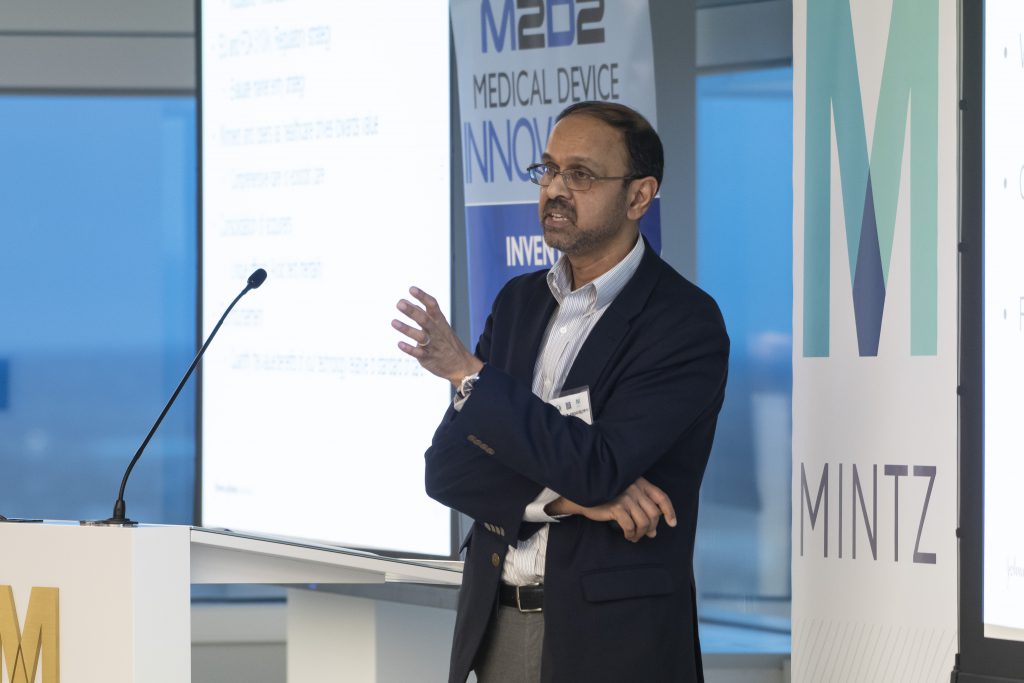 Before the "big reveal," Keynote speaker Kadir Kadhiresan, Vice President, Venture Investments at Johnson & Johnson Innovation, offered his perspective on the state of medtech innovation in 2019, plus encouraging words to all medical device, biotech, and life sciences entrepreneurs. Then, the moment we'd all been waiting for since the Challenge Pitch-Off in March:
Presenting the 2019 M2D2 $200K Challenge Winners—and their winning pitches!
These 12 innovative startups will share in a $200,000 purse of sponsor-provided, in-kind services. These services include lab and office space; engineering, product development, legal, regulatory, clinical, and business services.
In a change from previous years, the winners were grouped into tiers for first, second, and third places. Mary-Ann Picard, M2D2's Director of Operations, explained: "The judges agreed that this year's finalist field was the strongest ever, making it nearly impossible for them to rank the winners one-through-12. By grouping them in tiers, we feel we're recognizing every winning innovation in the most appropriate manner—and acknowledging that the difference between two great ideas may be a small matter of degree."
Our 3rd-Place Winners
UroRelief, with a non-invasive device for treatment of overactive bladder:
NPT Rapid Testing, with a novel diagnostic for accurate and early detection of bloodstream infections:
Kinnos, with an innovative infection control device:
Dynocardia, with a wearable cNIBP monitor for outpatient monitoring and #hypertension management:
Our Second-Place Winners
Asahi Intecc Award: Neurovascular Diagnostics, with an RNA expression diagnostic to detect biomarkers of unruptured intercranial aneurysms:
Amgen Award: EnLiSense, with a clinically relevant wearable electrochemical biosensor system:
Deshpande Award: BuzzArk Simulations, with a VR simulation of natural orifice surgery procedures:
Our First-Place Winners
Hologic Award: UroMonitor, with a device to simplify and improve diagnosis and treatment of stress urinary incontinence:
Boston Scientific Award: Respirix, with a non-invasive cardiac monitor for congestive heart failure patients:
Johnson & Johnson Award: Endovascular Engineering, with a novel platform for mechanical thrombectomy in stroke:
Massachusetts Life Sciences Center Award: EnClear Therapies, with a treatment device to stop progress of neurodegenerative diseases:
MPR Award: ARO Medical, with a their minimally invasive treatment device for orthopedic surgery:
Some closing remarks…
Following the presentation of this year's awards, M2D2 Founder and Director Stephen McCarthy, chairman of UMass Lowell's Biomedical Engineering Department remarked:
"The quality of the medical devices and technologies presented in this year's competition was exceptional and inspiring. We are grateful to our sponsors for their support in helping these early-stage medical device, diagnostic and biotech startups bring their ideas from concept to commercialization."
M2D2 Co-Director Nate Hafer, Director of Operations at the UMass Center for Clinical and Translational Science at UMass Medical School, added:
"The innovations presented at this pitch contest are reshaping the quality of care as they transform the medical and biotech marketplace. Over the past eight years, the M2D2 $200,000 Challenge has become a vital showcase for the pioneering work being pursued all over the globe. I can't wait to see what's next."

… and a big "Thank you" to this year's challenge sponsors:
Amgen
Asahi Intecc
Boston Scientific
Deshpande Foundation (who sponsored our 3 "Team India" Finalist startups)
Hologic
Johnson & Johnson Innovation
Massachusetts Life Sciences Center
Mintz (our hosts for last night's Award Celebration)
MPR Product Development
R&Q Regulatory & Quality Solutions
Nearly 150 life sciences startups entered the 2019 $200K Challenge—the largest field in our history. We thank them for sharing their ideas and wish every entrant, finalist, and winner every success as they advance their innovations from the lab table to the marketplace. See you next year!