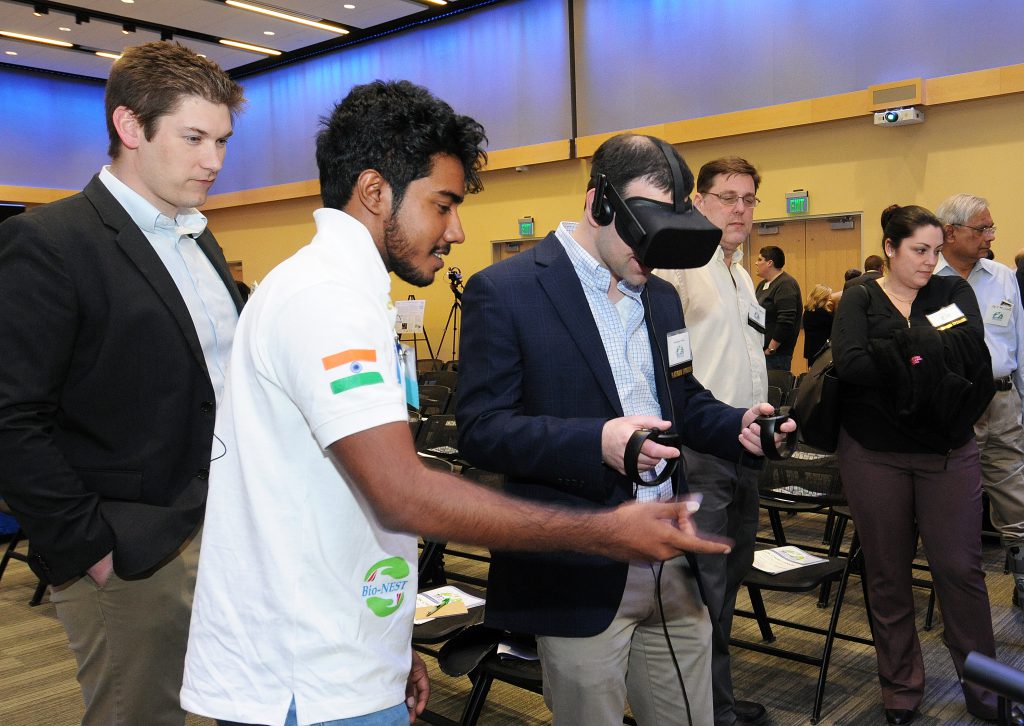 On Wednesday night, nearly 250 attendees—life sciences innovators, investors, researchers, academics, and students—gatheredin UMass Lowell's Maloney hall for the 2019 M2D2 $200K Challenge Pitch-Off.
Keynote speaker Dr. Rick Bright, Director of BARDA (the US government's Biomedical Advanced Research and Development Authority), introduced his agency and explained its critical role in accelerating the development, validation, approval, manufacturing, distribution, and administration of medical countermeasures to bio-security threats.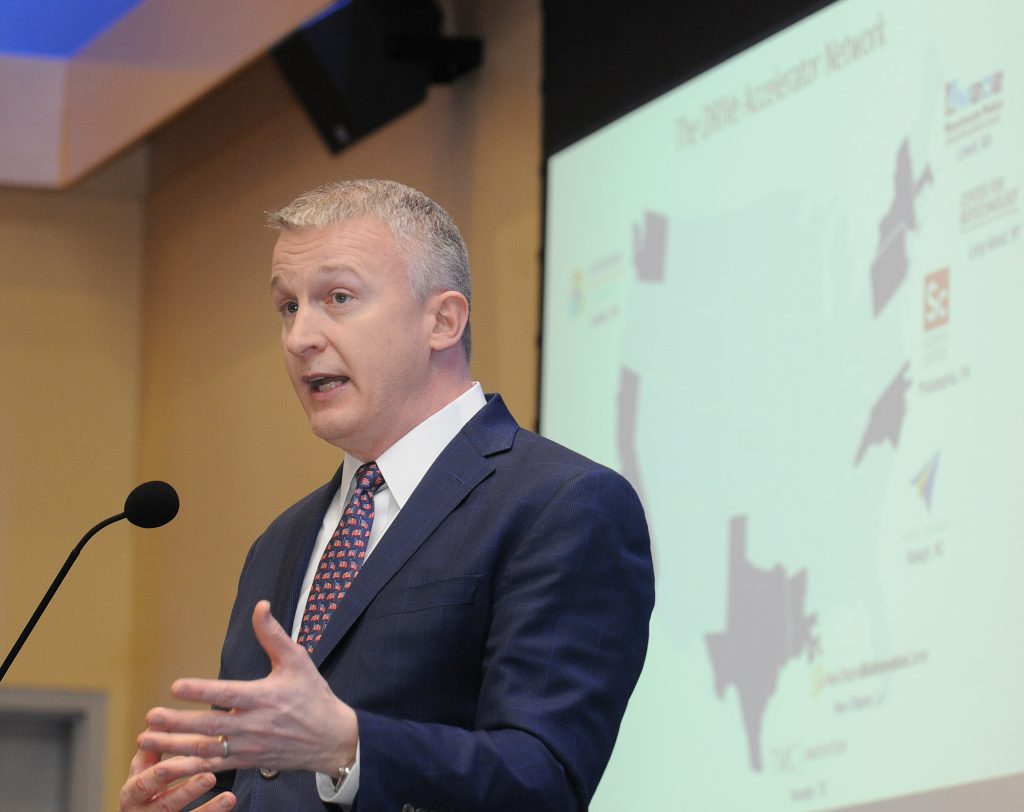 "We're investing in innovations to assure countermeasures are used when and where they're needed," he remarked. Drawing an analogy to Silicon Valley folklore, he continued, "We're opening up every garage door in America to find the new, promising diagnostics and countermeasures and get them into incubators and accelerators."
BARDA can help fund and advance YOUR innovation—Details here.
Following Bright's keynote, attention turned to the 19 Challenge finalists, who pitched innovations to address such healthcare issues as sepsis, strokes and aneurysms, ALS and more. Two teams from India even introduced us to VR (virtual reality)-driven simulators for lifelike surgical training.
This year's $200K Challenge concludes when we announce the winners after work on Wednesday, April 10 with the Award Celebration at the law offices of Mintz in downtown Boston. Our keynote speaker will be V. Kadhir Kadhiresan, PhD, Vice President, Venture Investments at Johnson & Johnson Innovation. Reserve your tickets here.