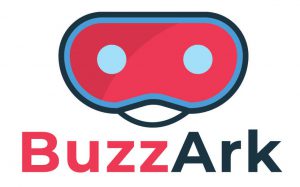 BuzzArk Simulations, chosen for their development of a VR simulation for natural orifice surgery procedures, is 1 of 20 MedTech startup finalists in the 8th annual M2D2 $200K Challenge.
Ragul Puhazhendi, Founder of Buzzark, offers us an exclusive inside look at the ups and downs behind the development of their simulation technology.
What was the genesis or inspiration for your idea?
I am a strong believer that the innovative use of technology is the most powerful way to improve the standard of living and address the major issues in society.
India is a country where we have lots of issues in the healthcare sector and quality healthcare is not reachable or affordable to a large population of the people.
Our team identified poor skill development, training, and evaluation in the medical industry as the key reasons for the lack of quality healthcare. Eventually, our small team of simulation development experts decided to put its focus into a virtual-reality-based simulation to aid in surgical training.
We studied the evolution of surgery from open to minimally invasive to non-invasive. With Natural Orifice Surgery, a patient can leave the hospital the same day of their surgery. But, out-of-date training methods were hindering the use of this type of surgery in day-to-day practice.
Finally, with a specific problem to solve, an understanding of its background, and the technical expertise to solve it, our journey to build a Natural Orifice Surgery Simulator began.
What are the most significant barriers you've faced and overcome?
We faced a major hurdle when we did the requirement study and started building the product. We needed to recreate accurate soft body physics interactions if we wanted to build a product with immersive Virtual Reality simulation. We were eventually able to write our own algorithms to build accurate soft body physics for the application. These algorithms were the foundation for our simulation product.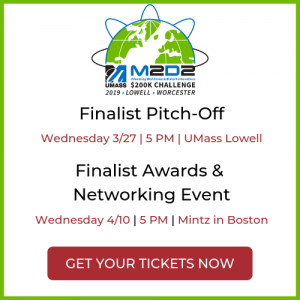 Can you share a "Eureka!" moment—a breakthrough in the development of your idea?

Our "eureka" moment came when we had completely finished the soft body physics algorithms and were finally able to build a prototype of the surgery simulation. We received positive feedback on the realism of the prototype from Surgeons and doctors.
If you win, what's next?
If we win we would use the funds that we receive to build the complete product of the Natural Orifice Surgery Simulator from the working prototype that we have built now. We would scale up our development team and focus on building more medical training simulators. We'd also continue to develop some of our other surgery and medical training concepts.
But beyond just a business perspective, the thought of a tiny MedTech startup from India, founded by a man born in TamilNadu, coming to the USA and winning a global 200K USD challenge would be an inspiration not just to my team, but to my entire country. It would show that anything is possible with the right efforts. It would inspire the people in my part of the world to dream big, to strive to innovate through technology, to solve more world problems. I envision a new era of young innovators from India leading the world with technological innovations.
About BuzzArk Simulations:
At Buzzark Simulations we build Medical Simulation products for training purpose using Virtual reality and integrated real-time touch feedback.
You're invited to meet ALL 21 finalists in person at the two upcoming events that will conclude the Challenge:
Challenge Pitch-Off—Wednesday, March 27 at 5:00 pm, University Crossing, 220 Pawtucket St., Lowell
Finalist Awards & Networking Event—Wednesday, April 10 at 5:00 pm, Mintz, 1 Financial Center, Boston
For more information and tickets, visit https://www.eventbrite.com/e/2019-m2d2-200k-challenge-finalist-showcase-pitch-off-events-tickets-56587606053