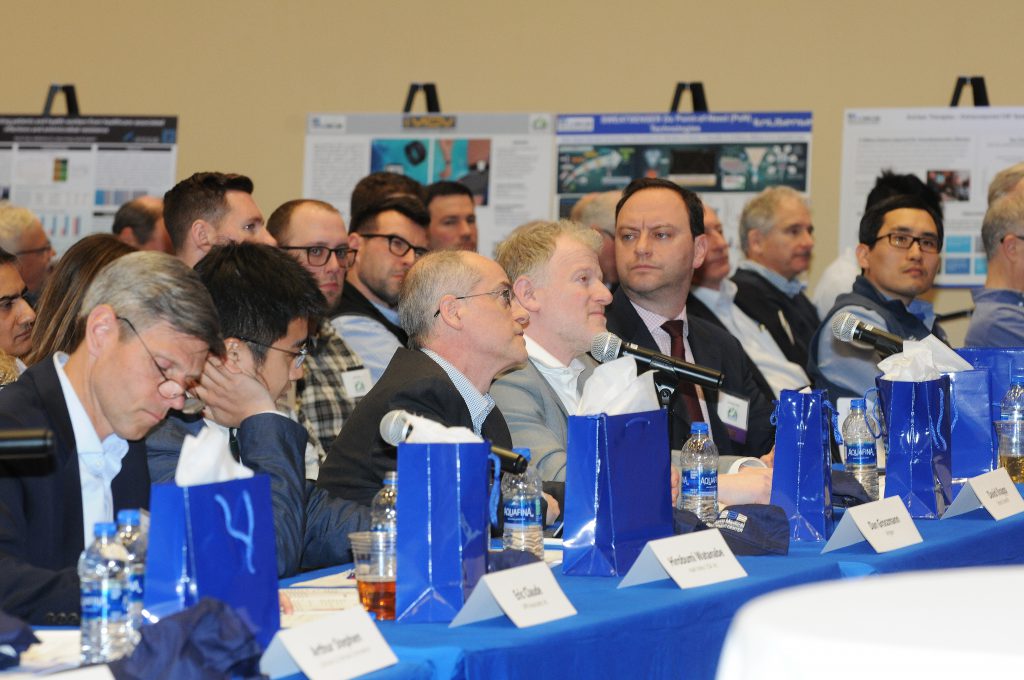 The $200K Challenge is back for its ninth consecutive year! Hosted by M2D2, this event focuses on identifying and rewarding disruptive companies in the medical technology and biotechnology industries. We want to see your innovations brought to life.
Every year we receive scores of entries (nearly 150 in 2019) from life sciences entrepreneurs worldwide. India, China, and Australia are just a few of the many countries involved in the 2019 200K Challenge. Last year, our judges selected 12 winners—a Challenge record!
Looking ahead to the 2020 $200K Challenge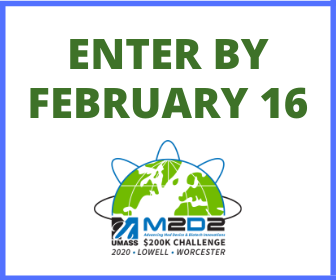 This year, up to 20 finalists will become eligible to win a share of our $200,000 purse of sponsor-provided, in-kind services. These services include lab and office space; engineering, product development, legal, regulatory, clinical, and business services.
Past winners have been empowered to bring their innovations to life—and to market. See last year's winning pitches.
M2D2 Director of Operations Mary Ann Picard shared her excitement for this year's challenge. "We welcome innovations that address the full range of medical device challenges. We have seen the number of entries and attendees for the $200K Challenge rise every year, and we are excited to see applicants reach a new high."
A direct connection to the global life sciences industry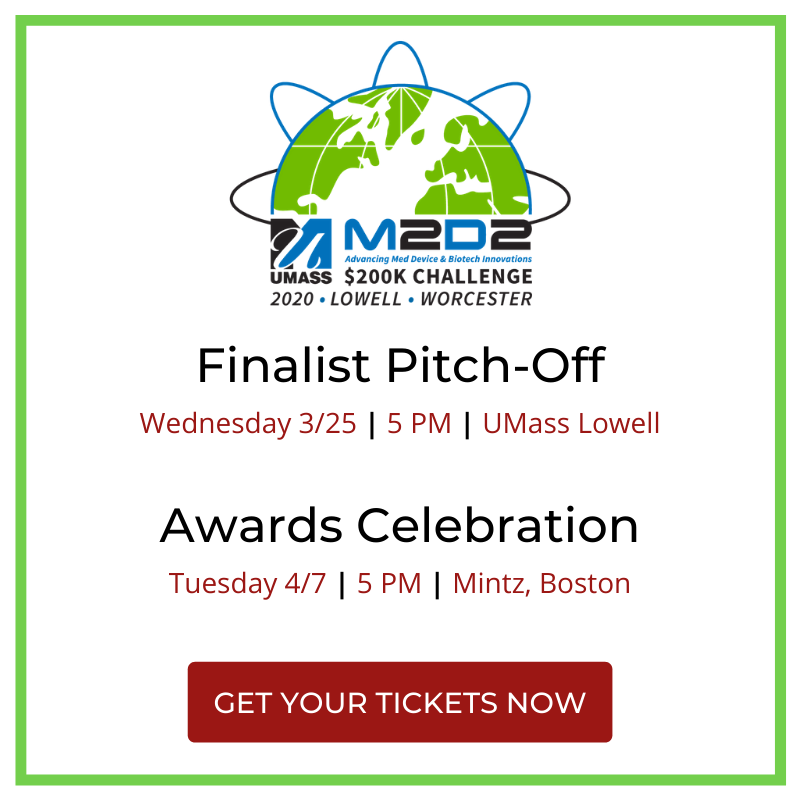 The $200K Challenge offers finalists a unique opportunity to showcase their innovations and research to the event sponsors, many of which are recognized international leaders in the development of medical device, biotech, and therapeutic advances.
"The sponsors see this event as an opportunity as a way to get out of the office and see what is happening 'on the ground' in early-stage startups," said Picard. Several sponsors have specific criteria for which they are seeking to award during the challenge. Check out our $200K Challenge Rules page for more information.
"The startups who take advantage of all opportunities offered are the most successful," added Picard. "Finalists for the $200K Challenge receive free coaching on their pitches from our sponsors and event mentors. No matter how groundbreaking your idea is, without a strong, compelling pitch, it'll never get off the launch pad."
Answering the nation's health security call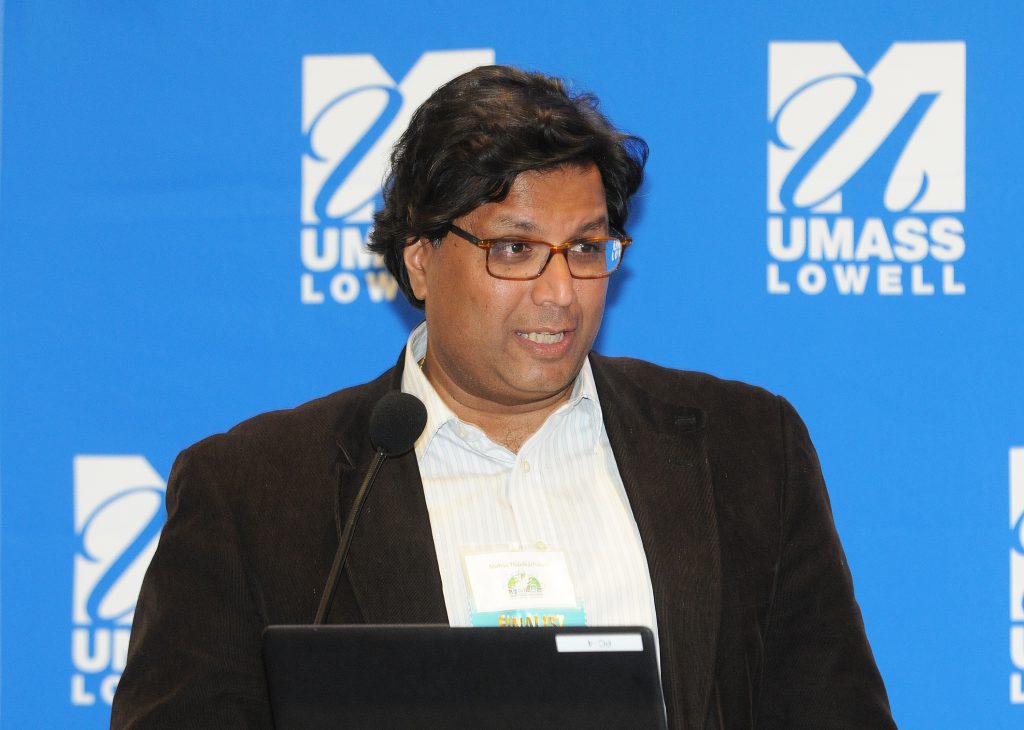 M2D2 is the only New England-based accelerator for DRIVe, a program of BARDA, an office within the US Department of Homeland Security. BARDA seeks to accelerate the development and availability of transformative technologies to protect Americans from health security threats. "The Challenge is an outstanding opportunity for life sciences startups to connect with BARDA funding and support," said Picard. "BARDA took special notice of one of our 2019 winners, Dynocardia, and has been instrumental in the advancement of their technology."
Learn more about BARDA DRIVe and the funding opportunities available for your startup.
Innovation out of India
Last year, the Deshpande Foundation fully funded the travel for three of our 19 Challenge Finalists from their base of operations, the Healthcare Technology Innovation Centre at the India Institute of Technology-Madras. BuzzArk Simulations won the second place Desphande Award for their VR simulation of natural orifice surgery procedures.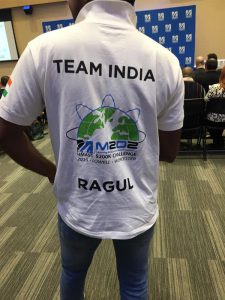 And while they didn't take home an award, startup MediSim used the Challenge as their bridge to the Boston medtech ecosystem. "During their visit to Massachusetts, MediSim made a wealth of connections through M2D2 for funding, legal and regulatory guidance, and even real estate," said Picard. "As a result they've established a physical presence in Boston, setting up shop to do the intensive work of getting their simulator to market."

Key Challenge dates—Mark your Calendar!
Monday, January 6th: Entries Open
Thursday, January 23rd: Live Webinar: "All About the $200K Challenge"
Tuesday, February 4th: Info session & Venture Funding Happy Hour Event
Monday, February 16th: Entries close
Wednesday, March 4th: Finalists Announced
Tuesday, March 17th: Finalists application & poster due
Thursday, March 5th-Tues. 24th: Coaching sessions for finalists
Tuesday, March 24th: Final slide deck due
Wednesday, March 25th: Finalist Pitch Competition at UMass Lowell
Tuesday, April 7th: Awards Celebration, Winners Announced at Mintz in Boston
Thank you to our sponsors for making the 2020 $200K Challenge possible: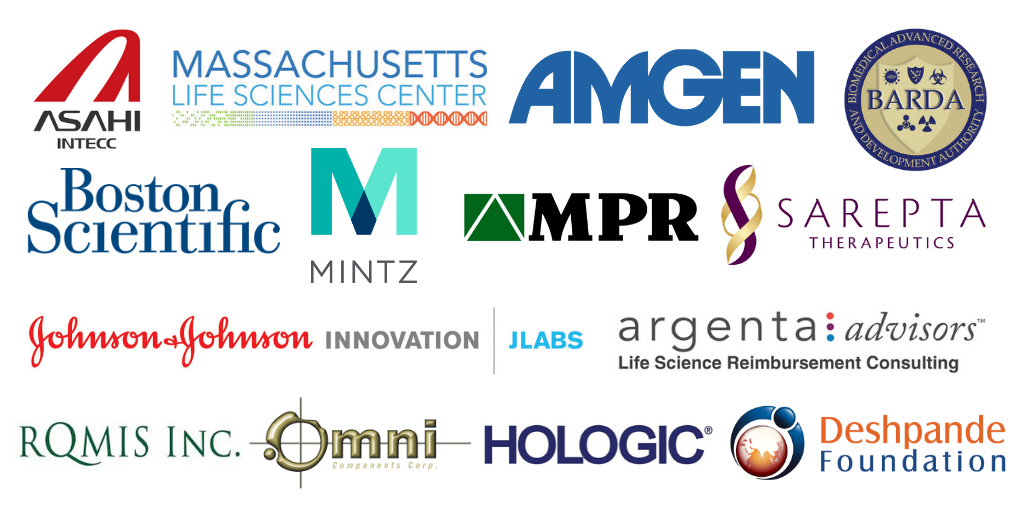 $200K Challenge Entries are open through February 16. ENTER THE CHALLENGE HERE.
For further information and updates, past winners, upcoming events, and more, please visit www.m2d2challenge.com.