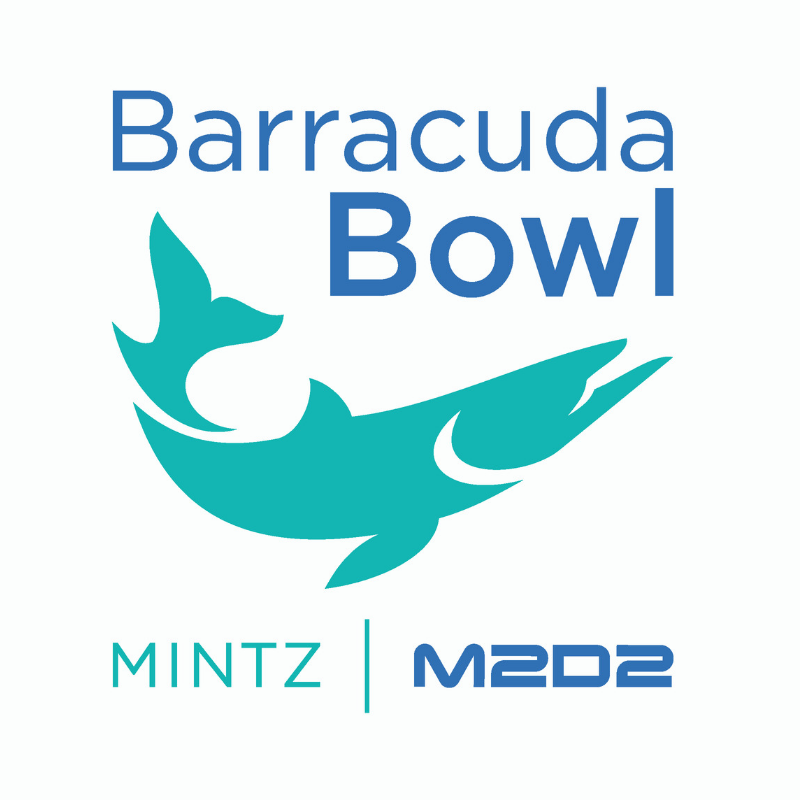 The 2019 Barracuda Bowl will take place on November 6th at the offices of Mintz in Boston. At this event, you'll have the chance to hear healthcare entrepreneurs pitch their innovations to a panel of investors and learn what investors think of the pitches. You will learn what to expect when you pitch!
And…it's free! Join us to see how these startups handle hard-hitting questions about their technologies, development, and financial projections.
Meet the Barracudas
Are you a big fan of "Shark Tank?" If you are, then you'll be excited to watch five of the region's most innovative life sciences startups pitch to our panel of "Barracuda" investors:
Lana Caron – Senior Director and Innovation Lead at Philips HealthWorks
Peter Stebbins – Vice President, Business Development at Johnson & Johnson
Maria Berkham – Director and Head of Medtech practice at Broadview Ventures
David Fogel – Managing Director of Swifton CFOs LLC and Member, MA Medical Angels
Richard Anders – Managing Director of Rubin/Anders and Founder & Executive Director of MA Medical Angels
Learn about BARDA and how it can help your startup
Along with witnessing a live version of "Shark Tank," style pitches, this free event includes a BARDA DRIVe funding opportunity informational session conducted by high-level BARDA program officers. Healthcare entrepreneurs will have the chance to ask questions about new BARDA funding.

The BARDA DRIVe program is a new approach to achieving solutions for health security challenges. Their mission is to accelerate the development of transformative technologies and innovations to better protect Americans from health security threats. M2D2 is one of the eight accelerators in the nation that drives innovation in medical technologies (and the only one in New England!)
BARDA DRIVe is also sending several of its experts in sepsis and infectious diseases to the Barracuda Bowl event. They will be available to answer questions about the BARDA DRIVe program and to offer advice and knowledge to startups. Grab this chance to become more educated on BARDA DRIVe, its funding opportunities, and its initiatives.
Mark your calendar and grab your FREE tickets
Barracuda Bowl is a great opportunity to learn more about BARDA DRIVe and new BARDA funding for the upcoming year. It also gives attendees the ability to hear innovative healthcare solutions from talented startups and witness how current investors respond.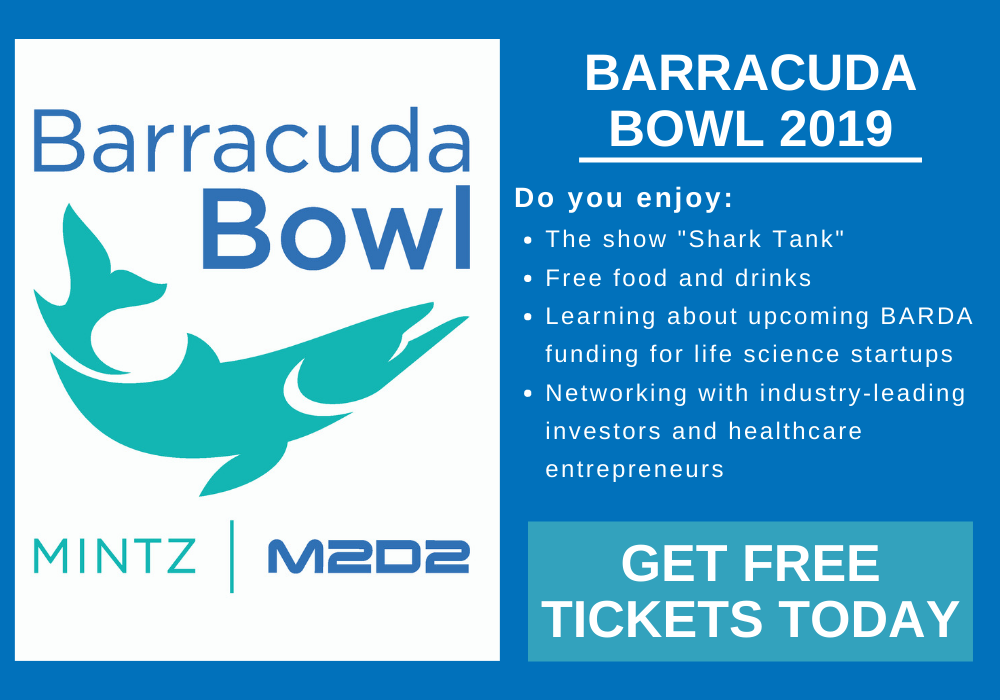 You'll have the chance to network with high-level industry-leading investors and other healthcare entrepreneurs and startups. It's an exciting event for all life sciences startups to attend.
Click here for more details and tickets. We look forward to seeing you on November 6!