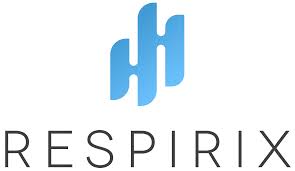 Last April, San Francisco-based startup Respirix was named a first-place winner at the 8th annual M2D2 $200K Challenge. Led by CEO Eric Kriegstein, Respirix won the first Boston Scientific Award for their non-invasive cardiac monitor for congestive heart failure patients. With the 2020 Challenge right around the corner, we checked in with Eric to see what's happened at Respirix over the last year.
First off, tell us about Respirix and its innovation.
"Respirix is developing a platform to non-invasively manage cardiopulmonary health. Our approach combines hardware and software to take physiological data streams and computationally predict patient deterioration in advance, enabling interventional care."
What has happened with your organization since winning the $200K Challenge?
"Respirix has started two new clinical trials; one perioperative study in India at Narayana Health with Dr. Devi Shetty, and another CHF at UCSF and KUMC with Dr. Ted Abraham and Dr. Kamal Gupta, respectively.
"We were also awarded acceptance into the Medtech Innovator 2019 accelerator class and graduated in the fall. A preclinical collaboration with Bayer in Germany began in late summer, leading to one of our most powerful demonstrations of our algorithmic approach to track hemodynamics through breaths.
"Financially, Respirix won a $25,000 residency award from Johnson & Johnson JLABS. Negotiations are underway for a Series A financing. Finally, we are very proud to have been awarded a $100,000 grant from UMass M2D2 Center for Advanced Point of Care Technologies (CAPCaT) to support our multi-site CHF study."
How has participating in the $200K Challenge made a difference for your organization?
"Winning the $200K Challenge was a great experience for our company. We were able to leverage expertise from Natalie Rudolph on potential grant opportunities beyond NIH, received credits for services from Mintz, and obtained expert guidance from Mark Boden and his team at Boston Scientific for reimbursement and regulatory strategies. It was also a valuable opportunity to put Respirix in closer collaboration with UMass Lowell and the M2D2 team."
We wish Respirix every success in the future! To keep up with their progress, follow them on LinkedIn.
2020 M2D2 $200K Challenge Sponsors: