In April of 2019, Newburyport, Massachusetts-based EnClear Therapies was named a winner in the 8th annual M2D2 $200K Challenge. Their innovation: a treatment device to stop progress of neurodegenerative diseases. The 2020 Challenge is coming up this fall, and because we're always interested in the progress of past winners, we reached out to EnClear's Vice President of R&D/Operations Kevin Kalish to get an update.
Let's start with some background on EnClear Therapies and its innovation.
"EnClear Therapies is a device-based, biotech company developing systems to halt the progression of neurodegenerative diseases by removing toxic proteins which are known to drive pathology. Our initial target is to treat patients suffering from ALS."
What has happened to EnClear Therapies since becoming a 2019 Challenge Winner?
"Since participating in the 2019 $200K Challenge, EnClear Therapies completed several notable achievements. First, we continued to meet the key scientific and technological milestones demonstrating the viability of our technology. We remain on track to begin our first-in-human safety trial in roughly one year. We significantly expanded our IP portfolio, with the first two patents published in January 2020.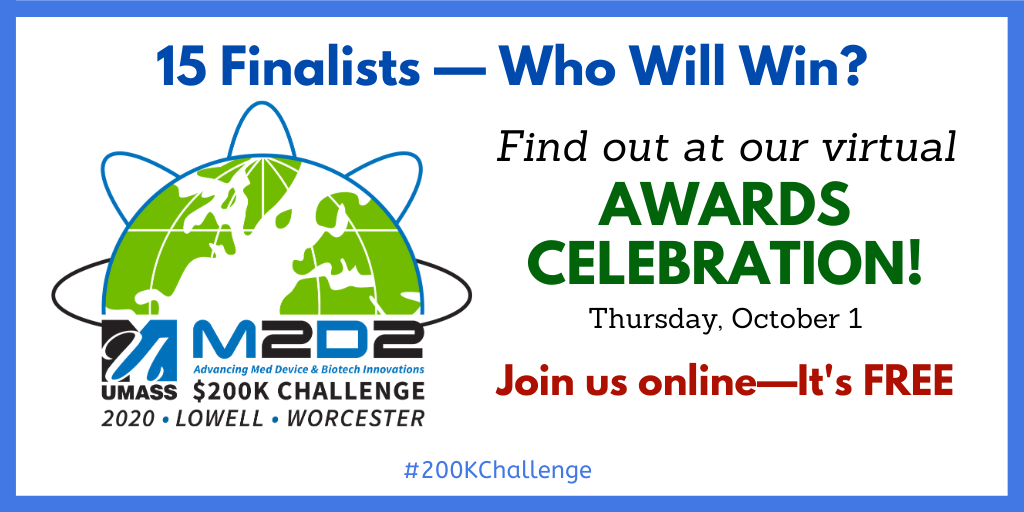 "We expanded our team from two to six employees and opened our headquarters in Newburyport. Finally, in the beginning of 2020 we successfully closed a $10 million Series A financing round, led by 20/20 HealthCare Partners (HCP) and joined by PayPal co-founder Peter Thiel, Amgen Ventures, Global Health Sciences Fund (Quark Venture and GF Securities), Presight Capital and Dolby Family Ventures."
Has participating in the $200K Challenge made a difference for your organization?
"The $200K Challenge helped EnClear Therapies in a couple ways. It helped us expand our network through the many contacts within the M2D2 community and build some key relationships. The exposure and PR from the $200K Challenge opened doors which continue to prove valuable to our ongoing success. It also helped us look within and refine our message, all of which was unquestionably valuable when it came to raising our Series A."
We're delighted to see Kevin and his team advancing their innovation and their business, and wish them continued future success in their important work.
Follow EnClear Therapies on Social Media: