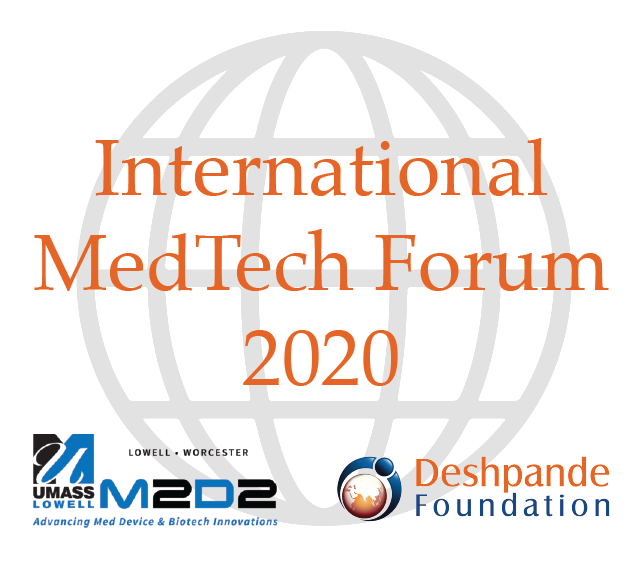 On Thursday, October 8, six India-based life sciences startups will present their innovations to a virtual worldwide audience at the first-ever M2D2 International MedTech Forum. The Deshpande Foundation is sponsoring the event, which will bring attention to promising, life-saving ideas emerging from India's vibrant and thriving innovation ecosystem.
A virtual "make up" event for 6 worthy innovators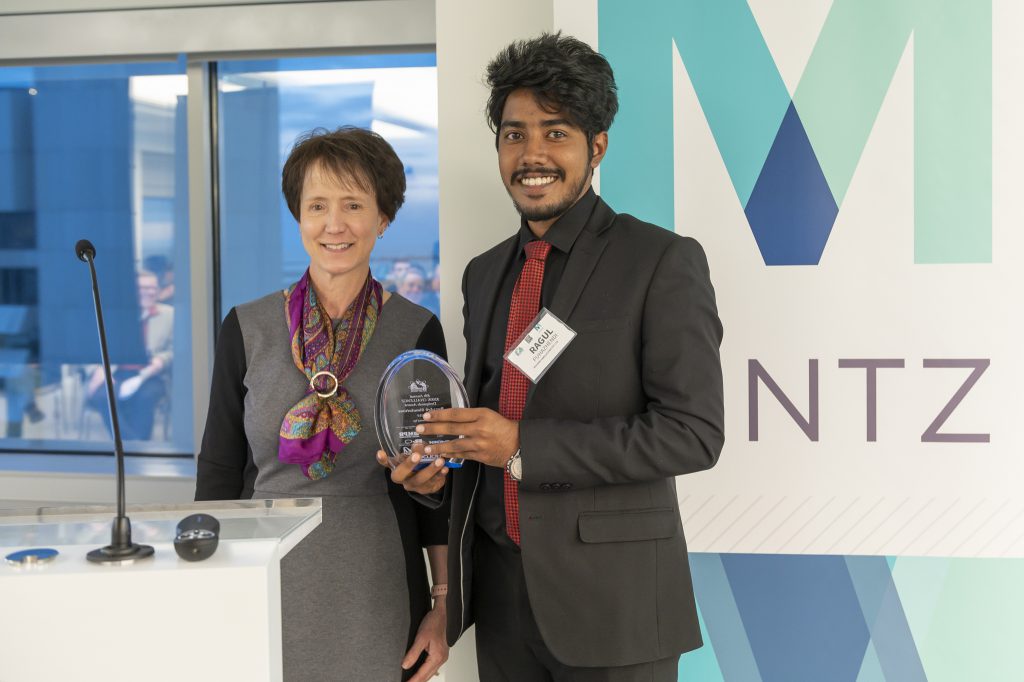 M2D2 and Deshpande Foundation came up with the idea for this International MedTech Forum (IMF2020) as a response to the global restrictions under which the pandemic has placed us all. Mary Ann Picard, M2D2's Director of Operations, said, "As it did for everyone, the coronavirus turned our plans for the 2020 $200K Challenge on their ear."
"Within days of announcing this year's Finalists, it became clear that we couldn't conduct the Challenge events in-person," continued Picard. "And with the significant time difference between Lowell and India, it was untenable—and, we felt, unfair—to ask our six Indian Finalists to pitch live on east-coast time."
The solution—a separate, affiliated event, focusing exclusively on the Indian finalists—quickly became clear.
The Desphande Foundation steps up for Indian innovators.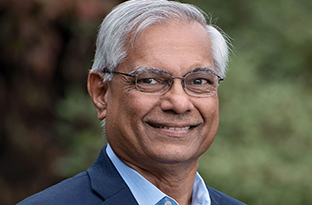 The Deshpande Foundation enjoys a longstanding partnership with M2D2's headquarters institution, the University of Massachusetts Lowell. This partnership has resulted in the very successful Deshpande Symposium on Innovation and Entrepreneurship in Higher Education, now in its tenth year. And in 2019, the Foundation became a $200K Challenge sponsor.
Executive Director Raj Melville explained the Foundation's unique role as a Challenge sponsor—and sponsor of IMF2020:
"Following up on a visit by UML Vice Provost Steven Tello to IIT Madras' Health Tech Innovation Center (HTIC) in 2018, the Foundation sponsored three teams from India in 2019 that applied and met the criteria for the annual M2D2 $200K Challenge. The visiting teams highlighted the high level of expertise and development in India and encouraged us to support a fresh batch of six teams for 2020.
"We were very thrilled with the strong response this year with over 40 applications from across India. The caliber of teams made it a challenge for the panel of judges from the biotech and medtech fields to eventually select the six finalists. And while no one was pleased to wait seven months, those Finalists, the Foundation, and our international panel of mentor-judges are all excited for the pitches at IMF2020 on October 8."
M2D2 and the Foundation are already expecting a successful event and have their eyes on the future: "We hope to expand participation in the International MedTech Forum in 2021 with additional country teams supported by local country sponsors," said Melville.
Meet Our International MedTech Forum Finalists:
These six teams were chosen from among the 250 entries we received this winter for the 2020 $200K Challenge. They represent incubators including Indian Institute of Technology Madras/HTIC Chennai; NCL Innovation Park, Pune, and Indian Institute of Science, Bengaluru, as well as a private, Bengaluru-based firm.
ChemBio—Plasmonic fiberoptic absorbance biosensor (P-FAB) technique
Cygenica—Oncology targeted delivery
Elchem—Electro-Chemo Therapy (ECT) treatment for tumor cells
Fast Sense—Portable diagnostic kits for complex diseases
Mimyk—AR/VR and robotics for surgical training
Nesa—Procedure to treat symptomatic uterine fibroids
About the Deshpande Foundation
The Deshpande Foundation, founded by Jaishree and Gururaj 'Desh' Deshpande, supports sustainable, scalable social and economic impact through innovation and entrepreneurship in United States, Canada, and India.