On Tuesday, September 8th, M2D2 Resident Company MedicaMetrix announced that they recently attained multiple certifications for both their Lowell and Indian facilities. They are a medical device company that brings to life transformational medical products and solutions.
This summer has featured many exciting updates for MedicaMetrix. In August, we shared many of their successes, including the approval for their upcoming clinical trials. The first being for a clinical trial using ProstaMetrix, a medical device that accurately and repeatably measures prostate volume, a key variable that helps clinicians diagnosis prostate cancer. Since then, MedicaMetrix has received multiple certifications for both their Lowell facility and their Indian manufacturing facility.
These new certifications are important for MedicaMetrix's future.
MedicaMetrix has received ISO 13485:2016 certification for both their Lowell and Indian facilities. This certification covers requirements for a quality management system where MedicaMetrix needs to demonstrate its ability to provide medical devices and related services that consistently meet customer and applicable regulatory requirements.
They also received ISO 45001:2018 certification for their Indian manufacturing facility, along with issuance of a Certificate for their Maastricht sales & distribution facility. This ISO certification covers requirements for an occupational health and safety (OH&S) management system and enables MedicaMetrix to provide safe and healthy workplaces by preventing work-related injury and ill-health.
Another step forward for an innovative M2D2 Resident Company
MedicaMetrix COO Christopher LaFarge shared what these certifications mean to them and their future. "Obtaining ISO 13485 and ISO 45001 certifications is a huge milestone that enables us now to move forward with CE Marking (regulatory clearance for the EU, UK, and many other countries around the world that recognize CE Marking)."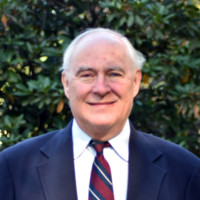 LaFarge emphasized the business-critical importance of these certifications: "Without ISO 13485, Notified Bodies would not consider working with us. With it, we are already moving forward with the CE Marking process. We are thrilled to have achieved this milestone."
Mary Ann Picard, Director of Operations at M2D2, expressed her excitement and anticipation for MedicaMetrix's future. "M2D2 Resident Companies like MedicaMetrix are great examples of the innovative startups working on the future of medical devices. We look forward to their upcoming clinical trials and wish them luck."
Read more news about M2D2 Resident Companies: