M2D2 Resident Company MedicaMetrix has been making great strides in its endeavors over the past few months. We are excited to share some of their major recent successes, including new financing deals, acquisition of essential products and tools, and approval for two large clinical trials this coming fall.
MedicaMetrix LLC is a medical device company that brings to life transformational medical products and solutions, and is a rising resident company of M2D2. They have an experienced team of colleagues that creates organizational capabilities that enables them to execute their core competencies very well. They are currently working on their product, ProstaMetrix, which is a prostate volume measurement device. Additionally, they have recently acquired a second product, an IV stabilization device.
Financing and Acquisitions
Not only did the company successfully close a Series A financing less than a month ago, but they are set to close a second $2-3 million round. This is great news for MedicaMetrix and the progress of their innovations.

They have also acquired the IP for ProstaMetrix from the old MedicaMetrix. This will allow the company to continue with its endeavor in its developing and testing their product, ProstaMetrix, so that they can eventually head to market with it. Additionally, MedicaMetrix acquired a second product, an IV stabilization device licensed just a few days ago from an Inventor at the University of Minnesota.
Upcoming Clinical Trials
Along with these successes, MedicaMetrix has been approved for multiple clinical trials. The first being for a clinical trial using ProstaMetrix. The clinical trial is set to be conducted at 10-11 centers in the UK in the October-November time frame. Equally exciting, the company is also set to have a clinical trial in October for the IV stabilization device. These developments will both aid in the company being able to collect research results and ultimately in getting closer to having both of the products market-ready.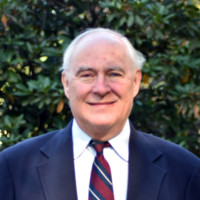 COO of MedicaMetrix, Christopher G. LaFarge, is thrilled with all of the advancements the company has been able to make over the past few months as an M2D2 Resident Company. "This is my second company at M2D2. It is a great community and almost everything we need to incubate a startup is right here."
Mary Ann Picard, Director of Operations at M2D2 also shared her excitement for the future of MedicaMetrix. "This summer has brought forth many great advancements for our resident companies. MedicaMetrix is another great example of With MedicaMetrix's clinical trials approaching quickly, we are excited to hear more news on this innovative startup."
More M2D2 Resident Company updates:
LaunchPad Medical Initiates its First European Clinical Study
M2D2 Resident Company Glyscend Completes $20.5M Series A Financing RoundM2D2 Resident Company Glyscend Completes $20.5M Series A Financing Round
Two M2D2 Resident Companies Present at BIO Digital
M2D2 Resident Company Versatope Therapeutics Enters Influenza Vaccine Development Agreement with Intravacc
Subscribe to the M2D2 e-newsletter for twice-weekly updates on funding opportunities, news, and events that can help you advance your innovation and your business.