During the second week of June, two M2D2 resident companies took part in this year's BIO Digital Convention. LivOnyx Inc. and Versatope Therapeutics both presented their progress and innovative solutions during BIO Digital Week, a virtual convention featuring interactive sessions covering therapeutics, digital health, patient advocacy, and more. Both of these startups are working on solutions that are very relevant during the COVID-19 pandemic.
About BIO Digital
The BIO International Convention is an annual convention that involves over 7,000 participants from 64 countries who share thought-provoking conversations, engage in one-on-one partnering, and showcase innovative ideas.
In light of the COVID-19 pandemic and the recommended safety precautions, this year's convention was completely virtual. Nonetheless, the event allows these startups a chance to gain visibility and create important partnerships. Both LivOnyx and Versatope made the most of the opportunity for international exposure.
LivOnyx
LivOnyx Inc. is working on a novel, fully automated device, and antiseptic that will reduce the spread of infections in healthcare and other public places. Their LivOnyx thinSpray™ hand sanitizing system aims to work quickly while leaving hands dry and simultaneously eliminating clinically important pathogens.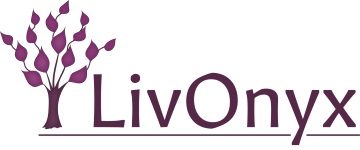 There is a growing need within healthcare for a quick and thorough solution that eliminates the spread of infections. Presenting at BIO Digital has shed more light on LivOnyx and the importance of their innovation. Carmela Mascio, President & Co-Founder, shared her reaction after speaking at BIO Digital.
"The conference organizers put in a tremendous amount of work in organizing an incredible and interactive conference for attendees from around the world. The LivOnyx team is grateful to the BIO community to for the opportunity to participate in the Startup Stadium, have access to important panel discussions, and the ability to set up one-on-one meetings through the BIO One-on-One Partnering Portal."
Versatope Therapeutics
Versatope Therapeutics developing a universal flu vaccine. They are creating a transformative and highly effective platform for improving immunotherapy and vaccines. As a sign of their accelerated progress. Versatope recently announced an influenza vaccine development agreement with a Netherlands-based company, Intravacc.
Versatope has recognized the growing need for a universal vaccine that could eliminate the need for yearly immunizations and offer greater protection against a wider range of viruses. Christopher Locher, CEO of Versatope Therapeutics, shares his experience from this year's BIO Digital conference.

"Versatope has been attending the BIO conference each year since it was founded to present their company at the start-up session, network with attendees, and attend the scientific panel discussions. This year the virtual conference has highlighted the importance of addressing the need for infectious disease vaccines, diagnostics, and case monitoring and a rapid response to global pandemics."
Continual Success Surrounding M2D2 Resident Companies
Over the past 6 months, we have seen many advancements and success from M2D2 Resident Companies. Director of Operations Mary Ann Picard shares her continued appreciation and support for these hard-working companies. "Several of our resident companies are committed to finding solutions for the current pandemic. We are thrilled to see both LivOnyx and Versatope recognized for their innovative ideas and solutions at this year's BIO Digital conference. We look forward to seeing their continued growth and advancements."
More about Versatope Therapeutics:
UMass Lowell Receives Funding from MLSC to Advance New Continuous Manufacturing Process
Meet an M2D2 $200K Challenge Finalist: Versatope
2018 M2D2 $200K Challenge Winners Announced
Follow Versatope Therapeutics on social media:
More About LivOnyx Inc.:
M2D2 resident company LivOnyx named a 2019 winner in MLSC MassNextGen Initiative
Follow LivOnyx Inc. on social media: