M2D2 Resident Company Versatope and Netherlands-based Intravacc announced on June 8th, that they have signed a research service agreement to further develop a universal vaccine against influenza. The vaccine will be based on Intravacc's innovative Outer Membrane Vesicles (OMV) technology, which is proven to be safe in humans.
Under the agreement, Intravacc will provide its services to Versatope in bringing their universal influenza vaccine candidate, VT-105, towards their first clinical trials. Versatope's approach combines diverse genetic variants of influenza strains on a single nano-sized OMV that may provide better cross-strain protection than influenza vaccines comprised of individual strains.

The growing need for a universal influenza vaccine
According to Centers for Disease Control and Prevention (CDC), influenza vaccines were overall 29% effective during the 2018–2019 influenza season due to the emergence of new, late season viral strains, resulting in 42.9 million illnesses, more than 16.5 million medical visits, 647,000 hospitalizations, and 61,200 deaths in the United States. Therefore, globally there is a high medical and cost saving need for finding a more universal influenza vaccine, one which Versatope is working tirelessly to fill.

Versatope CEO Christopher Locher shared his thoughts on the agreement with Intravacc:
"The alliance between Versatope and Intravacc will advance the VT-105 universal influenza vaccine candidate to the clinic in a rigorous and regulatory-compliant manner and help mitigate the risks associated with the chemistry, manufacturing and control process."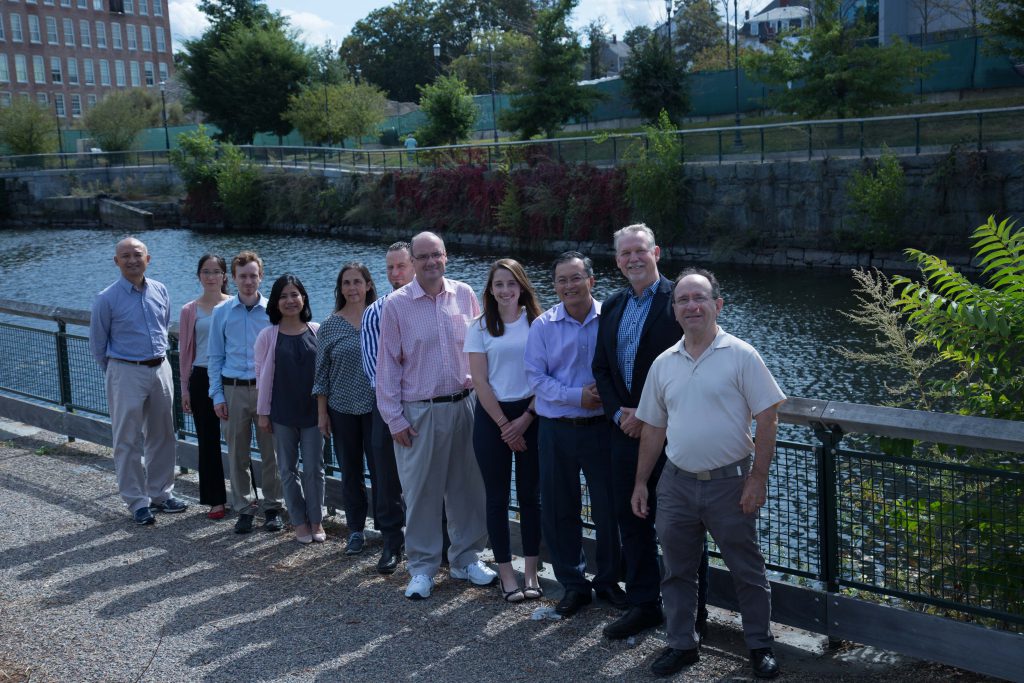 Mary Ann Picard, Director of Operations at M2D2, expressed excitement for Versatope Therapeutics' continued success. "Our Resident Companies represent some of the most innovative ideas and solutions emerging from the Massachusetts life sciences innovation ecosystem. Christopher and the Versatope Therapeutics team have made impressive advances over the past year—with their business as well as their innovation. We're incredibly proud of them, not only as life-saving innovators, but also as representatives of M2D2 and the city of Lowell. We're excited about their prospects for continued success and growth."
More about Versatope Therapeutics:
UMass Lowell Receives Funding from MLSC to Advance New Continuous Manufacturing Process
Meet an M2D2 $200K Challenge Finalist: Versatope
2018 M2D2 $200K Challenge Winners Announced
Follow Versatope Therapeutics on social media: