We are always excited to share the news about our resident companies' successes. Tuesday morning, LaunchPad Medical announced that they received support up to $1.8 million from the Michigan-Pittsburgh-Wyss Regenerative Medicine Resource Center. It was funded by the National Institute of Dental and Cranial Research to improve the translation of promising tissue engineering and regenerative medicine technologies for dental, oral, and craniofacial clinical practice.

LaunchPad Medical is a medical device company known for its innovative bone adhesive to treat fractured bone and stabilizing metal hardware. They have patented, synthetic, injectable, self-setting, and osteoconductive bone adhesive biomaterial called Tetranite®.
This grant will allow them to conduct a pivotal animal study and generate all the other required data to file an Investigational Device Exemption (IDE) application with the FDA to start a clinical trial. The clinical use of their material, Tetranite, will reduce the time and complexity of ridge augmentation procedures and likely lead to more consistent results.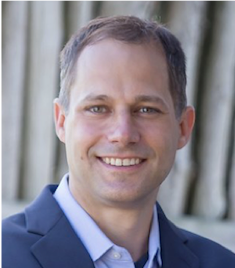 "At LaunchPad Medical, over the past few years we have made steady progress to mature our Tetranite® bone adhesive technology platform given the vast array of resources at M2D2 and the access we have received as a result across the UMASS University system," CEO of LaunchPad Medical, Brian Hess shares his reaction on the recent funding. "As a result, we have improved our positioning and benefited from the recent string of non-dilutive NIH grants that have been awarded to us to continue our product development efforts. Our focus is to utilize this funding to bring a few exciting products to the clinic for various use evaluations that will evidence how the Tetranite technology can transform bone repair and improve the lives of many patients."
Mary Ann Picard, Director of Operations at M2D2, is thrilled for LaunchPad Medical's success and the future of the startup. "Whenever an M2D2 resident company receives recognition for their innovation, it shines a light on the life sciences community that is growing in Lowell. We are excited to see what LaunchPad Medical will achieve, and the future of the innovative soltion. We wish them success in this next phase."