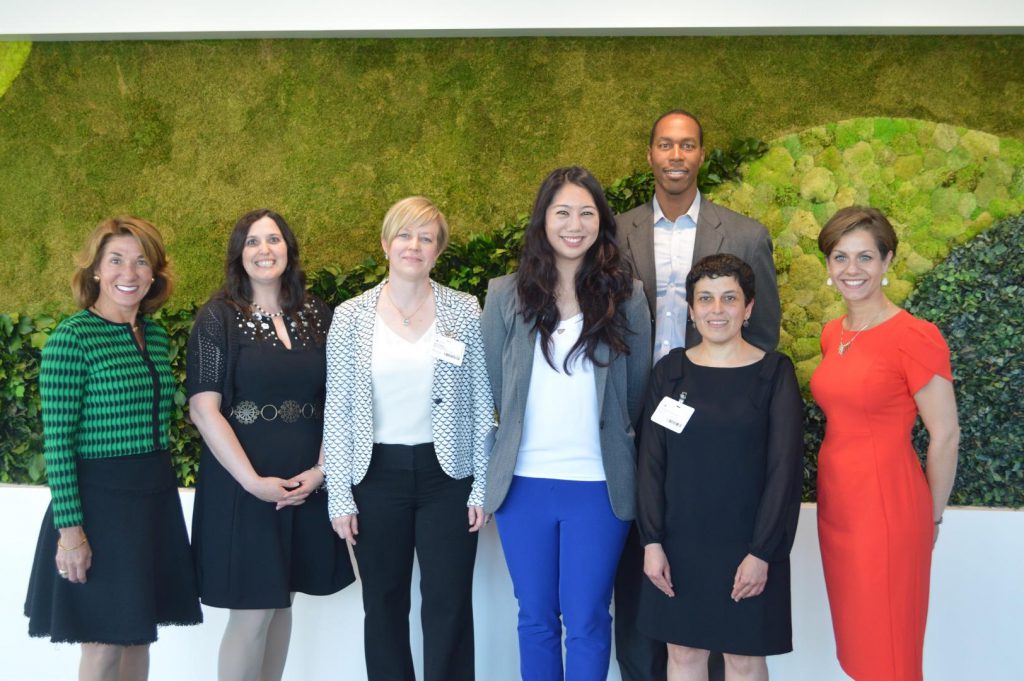 We're thrilled to spread the word that one of our innovative resident companies, LivOnyx, has been named one of five 2019 winners in the Massachusetts Life Sciences Center (MSLC) Massachusetts Next Generation Initiative. LivOnyx will receive $87,500 in funding, as well as access for a year to a network of executive coaches.
"This exciting recognition highlights our belief that achieving your goals doesn't happen in isolation" said LivOnyx President and Co-Founder, Carmela Mascio. "The LivOnyx team has greatly benefitted by partnering with MLSC, and our team absolutely plans to maximize the partnerships and connections we're building through MassNextGen."
MassNextGen: Advancing gender equity in Bay State life sciences
This is the second year of MassNextGen, a 5-year commitment exceeding $2 million in funding to help ensure gender parity in the next generation of life sciences entrepreneurs. Each year, following a competitive program, the winning women-led early-stage life science companies receive a year-long customized package of support.
This support package includes non-dilutive grant funding as well as access to a network of seasoned executive coaches. Drawn from the Massachusetts life sciences ecosystem, these advisors will help LivOnyx and the other winning companies refine their business strategies and effectively raise capital.
About LivOnyx
Founded in 2016, LivOnyx is developing a novel, fully automated rapid hand disinfection system to reduce healthcare associated infections using thinSpray™—its patented application technology and proprietary antiseptic.
The transfer of pathogens from the hands of healthcare workers to patients is a significant cause of healthcare associated infections, and hand hygiene compliance is a serious challenge in healthcare environments. Laboratory studies have demonstrated that the LivOnyx system rapidly inactivates a wide range of pervasive and resistant bacteria as well as robust spores of Clostridium difficile.
"Of course, the grant funds will be instrumental in continuing to drive our science forward and help to secure additional intellectual property," remarked Mascio. "As a first-time entrepreneur and business owner, the executive coaching will enable me to focus on improving my leadership impact and effectiveness in addressing current opportunities and potential future challenges, while maintaining authenticity of self."
Mascio expanded on the importance of the relationships created and nurtured through MassNextGen: "Being surrounded by other successful first-time and serial entrepreneurs will position LivOnyx to gain a better understanding of how to cultivate a rich, diverse, supportive, and effective corporate culture that prides itself on making each day better for patients and healthcare workers, while having fun at work along the way."
"What is possible in Massachusetts"
Massachusetts Lieutenant Governor Karyn Polito announced the winners at a celebration at Sanofi in Cambridge. In her remarks she said, "The work and research of these female entrepreneurs and their respective companies represents what is possible in Massachusetts when we work together to provide critical capital funding and supports to help female leaders thrive and build successful empires."
MLSC President and CEO Travis McCready added, "We are setting the imperative of establishing Massachusetts as the most equitable and diverse life sciences ecosystem in the country."
Working hard to level the playing field…
The mass.gov announcement about this year's MassNextGen awards called out some eye-opening statistics on gender equity in the life sciences C-Suite:
According to Babson College's The Diana Project report "Women Entrepreneurs 2014: Bridging the Gender Gap in Venture Capital," only 15 percent of the companies receiving venture capital investment had a woman on the executive team from 2011-2013. Only 3 percent of total venture capital dollars in the U.S. went to companies with a female CEO and it is hardest for female executives to attain seed-stage funding.
Carmela Mascio takes a long view of the challenge. "I'm passionate about working with youth, especially girls, to get them excited about a future in STEM. It's incredibly powerful to witness those 'A-ha!' moments and hear girls exclaim, 'I can't wait to be a scientist someday!'"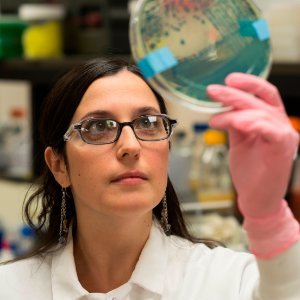 "However," she continued, "we have a long way to go in ensuring the work environment for aspiring female STEM employees will embrace them and view them as equals at all levels. Women continue to be woefully underrepresented in the life sciences and healthcare, and particularly in leadership positions. I believe the MLSC and MassNextGen are playing a vital role in effecting change and evolving the STEM landscape."
… and shining the spotlight a little brighter on Lowell.
"Anytime an M2D2 resident company receives recognition for their innovation, it reminds the life sciences community that exciting, important work is happening here in Lowell, out of the Boston/Cambridge spotlight," said M2D2 Director of Operations Mary Ann Picard. "Carmela and LivOnyx winning MassNextGen is extra-special, because a Lowell-based company is being recognized and being supported not only as a life sciences leader, but also a leader in the work needed to foster gender equity in this arena."