We surveyed alumni, faculty and friends a few weeks ago regarding the possibility of starting a department blog. The alumni response was generally positive. Here is the breakdown for one question, with just the alumni responses included.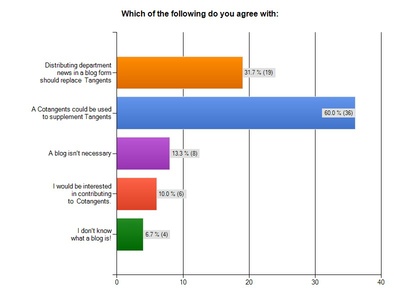 If you click on the image, a larger copy will pop up.
Based on this response, we'll probably give this a try but keep Tangents for the time being. It isn't too late to add your voice to the discussion.
The survey
is still open at SurveyMonkey.